Get Hwang Jung-Eum's Look In Mystic Pop-Up Bar
We're obsessed with her perfectly painted lips in every scene!
This underrated K-drama, which recently just ended, deserves so much more attention, and not just because we're obsessed with how beautiful the lead actress looks, but for the palpable good energy, life lessons, and outstanding production it offers its audience.
The plot circles around the 'Mystic Pop-Up Bar', better known colloquially as the 'pojangmacha', a small, outdoor tented bar/restaurant where people can hangout for street food and alcohol. In the show though, one simply doesn't go into the bar and leave like a regular person—somehow, they leave the mysterious food cart with grudges settled, as if with a new lease on life. The magic behind the bar lies in the show's lead actors, led by Hwang Jung-eum (of She Was Pretty fame) who plays Weol-joo, Choi Won-young (of Sky Castle fame) as Chief Gwi, and Yook Sungjae (of Goblin fame) as Han Kang-bae.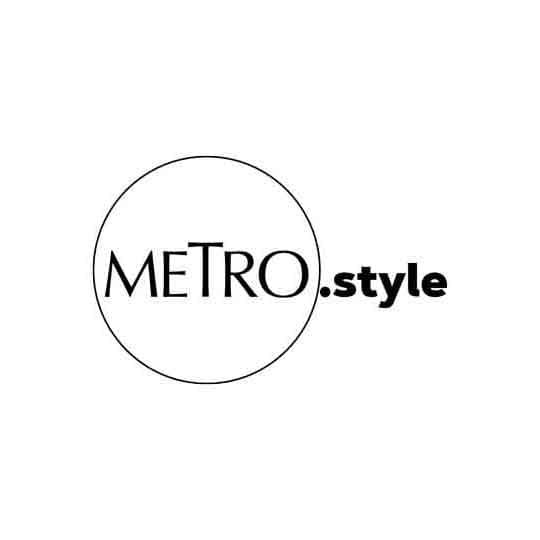 Mystic Pop-Up Bar | Hancinema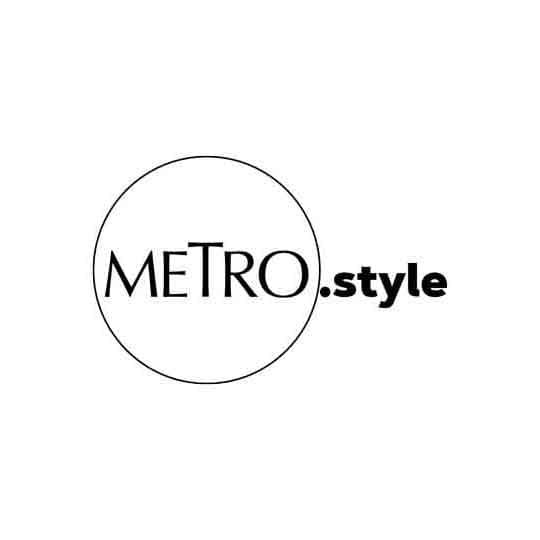 Hwang Jung-eum as Weol-joo | Hancinema
Hwang Jung-eum plays a 500-year old dead lady who helps regular people heal their inner wounds by visiting them in their dreams. But to not further spoil the plot, we say give it a shot!
In each scene, we see her impeccably made up, in either traditional Korean garb or modern-day chic separates, and with flawless makeup to boot! Her signature look consists of flawless skin, jet black hair in a loose updo, groomed eyebrows, black eyeliner, and statement lips! Unlike trendier K-beauty looks, this somehow resembles the Old Hollywood glamour look, where lips take center stage. Not much gradient lips are seen in the show, but precise, highly pigmented shades of red and wine punctuate each of Weol-joo's scenes.
Scroll through the gallery below for some Mystic Pop-Up Bar beauty inspiration: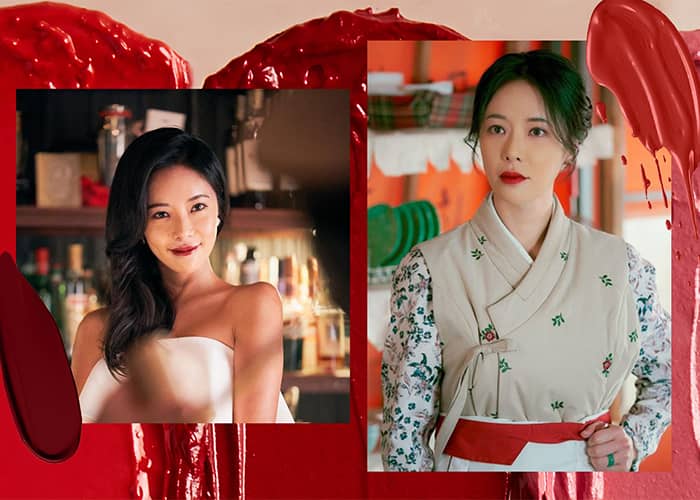 Beauty Watch: Hwang Jung-eum as Weol-joo
Beauty Watch: Hwang Jung-eum as Weol-joo
Haven't joined in on the Mystic Pop-Up Bar fun yet? You can stream all 12 episodes on Netflix today!
To get you started on your lip-painting spree, we've rounded up some of our favorites at the moment, for your effortless purchasing pleasure. Scroll ahead!