All The Times Seo Yea-Ji Stunned Us With Her Glittery Eye Makeup Looks
Get inspired to add some glitter to your eye makeup look, courtesy of It's Okay To Not Be Okay's Ko Mun-Yeong!
This coming weekend, we're down to the last two episodes of Netflix's Korean drama series "It's Okay To Not Be Okay." This hit show that stars Kim Soo-hyun and Seo Yea-ji already finished filming all the scenes for the final episode last July 3—and we're already feeling major sepanx because we'll truly miss the stellar cast!
On that note, while you may have noticed Seo Ye-Ji's impeccable style in the series, let's take a moment to deep dive into her beauty looks. Described to be egoistical and arrogant, her character Ko Mun-yeong wields a polished appearance as a form of self-defense, from coiffed updos, flawless makeup to her perfectly-manicured nails. And if we may say, her character has never faltered on the beauty front, consistently delivering talked-about beauty moments to complement her ensembles!
Here on Metro.Style, we already obsessed over her sleek and stunning hairstyles, all the lipstick she wore, and the other beauty trends that she slayed at IOTNBO. But this time, let's focus on Yea-Ji's shimmery and glittery eyeshadow looks. If you look closely, her makeup leans towards the natural, no-makeup-makeup look, with a lot of earthy colors such as brown, nudes, rosewood, and light rose, all of which aren't too saturated and loud.
But, what makes it look modern, elegant, and subtle yet impactful is that her eye makeup looks are mostly accented with shimmery gold glitter. Instead of wearing it all over the upper eyelids, Ko Mun-yeong even wore eyeshadow glitter under her eyes to go for that mesmerizing look! Pro tip: Go for a bronze shade to give a charming shimmery finish to enliven your regal look if you're going for an evening glamour vibe.
Ahead, check out all the beauty moments that Seo Yea-Ji pulled off the shimmery glitter trend: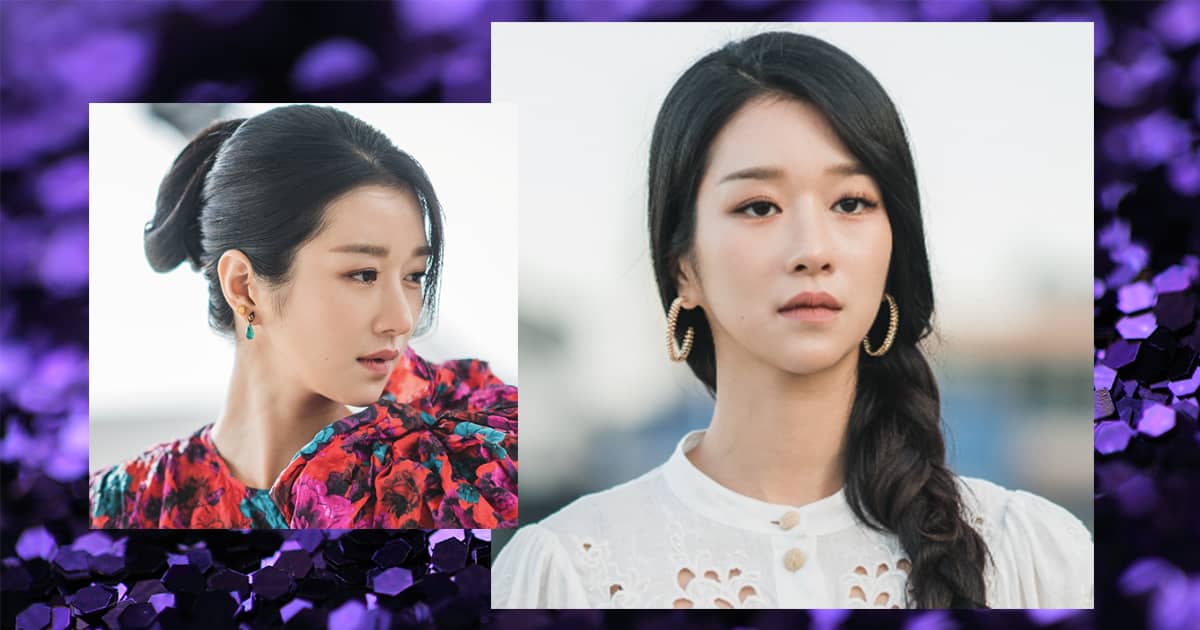 Seo Yea-Ji's Glittery Eye Makeup Looks
Seo Yea-Ji's Glittery Eye Makeup Looks
To get the look, below, we added products that you can use to achieve that Ko Mun-Yeong eye makeup style. Click on the links below if you find something you fancy. Happy shopping!
Lead photos courtesy of Netflix and TvN