Behind The Beauty: How We Created Janella Salvador's Valentina Look
Find out how we interpreted Darna's archenemy Valentina's beauty look for the cover of METRO!
Every generation has its villain, and for this one, it's Janella Salvador's portrayal of the iconic 'Darna' character Valentina. Having premiered just about a month ago, Darna is already making waves in the local scene, giving us tons of excitement on the small screen every night! We at METRO simply had to have a taste of the Darna action, so in case you haven't seen it yet, Jane de Leon was also on our cover just a couple of weeks back.
This time though, all eyes are on Darna's archenemy Valentina, the snake-headed supervillain. Played by young actress Janella Salvador, the character has recently been revealed on the primetime show, leaving us all on the edge of our seats. For her cover with METRO, we decided to take things a little more sexier, a lot more mysterious, and a whole lot snake seductress.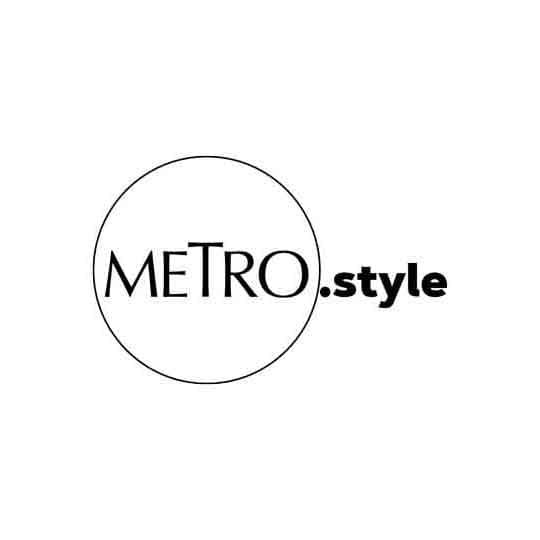 Janella Salvador for METRO | Seven Barretto
For this photo shoot, we enlisted the help of Carissa Cielo Medved for makeup, and Mark Anthony Rosales for hairstyling. We wanted to show a different side of Janella through the photos—an edgier, sexier, more grown up vibe, far from what we're used to seeing her in. Apart from edgy, sexy fashion styling, highlighting her beautiful features through makeup and hair was key.
"Whenever I think of the character Valentina, the beauty look that comes to mind is "fierce" or in my own terms "dangerously gorgeous glam", Carissa shares. "When you think of Valentina, of course you'd think of snakes too (that's why we decided to incorporate snake print eyeshadow style on Janella during their premiere night, which goes well with her character", she adds.
"Valentina is this iconic and powerful supervillain who embodies a fierce and bold persona; hence the experimentation on Janella's makeup. We've been trying out bolder looks and playing with her makeup, especially on her eyes. We've tried pointed eye looks and reverse eyeliner style which turned Janella's look from soft and pretty to fierce and powerful—looks that scream that Janella is indeed the Valentina of this generation", shares Carissa.
As for her hair, we think her highlights have been a genius move, but for this photo shoot, we wanted to emphasize her slithering long locks, as well as an unexpected blonde LOB look, which we think goes perfectly with her fierce, dark-themed makeup. Striking outlined eyes, glossy terracotta lips, and snakeskin print nails by Mara Loyola completed our Valentina transformation.
Swipe through the gallery below to check out more from our photo shoot:
Janella Salvador for METRO
Janella Salvador for METRO
Catch Darna weeknights, every 8PM, on Kapamilya Channel, Kapamilya Online Live, Cinemo, A2Z and TV5! It is also available on iWantTFC and TFC!
Photography by Seven Barretto of Studio 7 Manila
Creative consultant: Christina Lopez
Creative direction by Erwin Botin of Botin Studios
Makeup by Carissa Cielo Medved
Hairstyling by Mark Rosales
Styling by Perry Tabora, assisted by Kris De Leon
Sittings editor: Grace Libero-Cruz
Shoot assistants: Red Dimaandal and Raff Colmenar
Photographer's assistants: Dariel Miraflor and Claude Villahermosa
Videography by Gian Escamillas
Press-on gel nails by Mara Loyola
Special thanks to Lauren Dyogi, Star Magic, and JRB Creative Production