#MetroBeautyWatch: Jennifer Lopez's Sexiest Beauty Selfies of All Time
Bow down to the queen of bombshell beauty selfies!
Celebrities and supermodels are no strangers to striking the perfect pose or giving the camera some love whether it be in a photo or video shoot, concert and red carpet events. But once selfies took over our lives, the stars started applying their expert posing skills, posting magazine-worthy snaps of their daily lives and adventures on social media.
No stranger to taking the most stunning beauty selfies is the world-renowned singer, dancer, and all-around performer Jennifer Lopez, who has been trending since yesterday because of her show-stopping performance at the Super Bowl Halftime Show with the equally amazing Shakira.
As seen on her Instagram, the 50-year-old star sure knows how to serve face to the camera, and let's be real: she looks good from every single angle, makeup and hair look! And to be honest, her signature sultry smokey eye, bronzed glow, bouncy curls, and nude glossy lips truly inspires us to step up our beauty game.
And since the J.Lo fever is on, we've decided to gather some of her sexiest selfies to date. May these inspire you further to up your self-care and beauty game, to achieve this goddess' goals-worthy looks!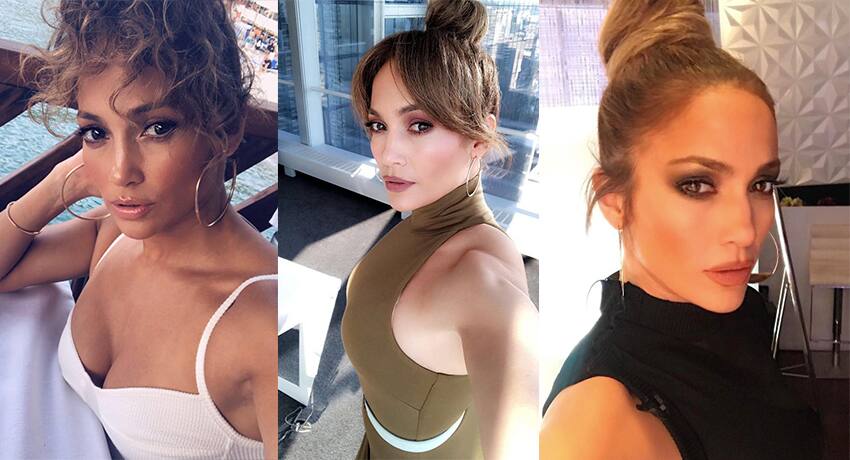 Jennifer Lopez's Sexiest Beauty Selfies
Jennifer Lopez's Sexiest Beauty Selfies