Then and Now: Jisoo's Beauty Evolution
We couldn't get enough of the Korean superstar's beauty transformations through the years!
At just 26 years old, Kim Ji-soo, mononymously known better as Jisoo has become one of the most well-known faces in the planet at the moment. Having debuted in August 2016 as 1/4 of the K-pop girl group BLACKPINK under YG Entertainment, Jisoo has become a household name in the entertainment industry as we know it today. The singer/performer/actress has always been a pretty face, but as you will see in the evolution timeline we've gathered on her prominent looks throughout the years, Jisoo only gets better with age.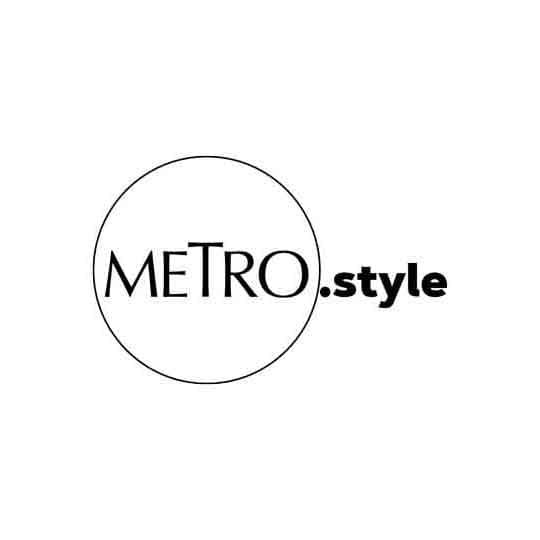 Jisoo for Dior | @sooyaaa____
Jisoo has dabbled in not just modeling, hosting, and K-pop superstardom, but also in a number of K-drama appearances in the past, having cameoed in the likes of 'Arthdal Chronicles' starring Hallyu heartthrob Song Joong-ki. Just a few days ago, she debuted in her first leading role in a K-drama alongside Jung Hae-in, another K-drama staple. 'Snowdrop' is set to capture hearts with their love team, and melodramatic plot.
It also comes as no surprise that Jisoo has already graced the cover of numerous glossy magazines both locally in Korea and abroad, being on VOGUE more times than the average star, and being the face of Dior Beauty—making lipsticks, compacts, and fragrances fly off shelves effortlessly. In the gallery below, we've compiled her transformations through the years, starting off as an unassuming young beauty, and becoming one of Korea's most stunning faces today. Swipe through: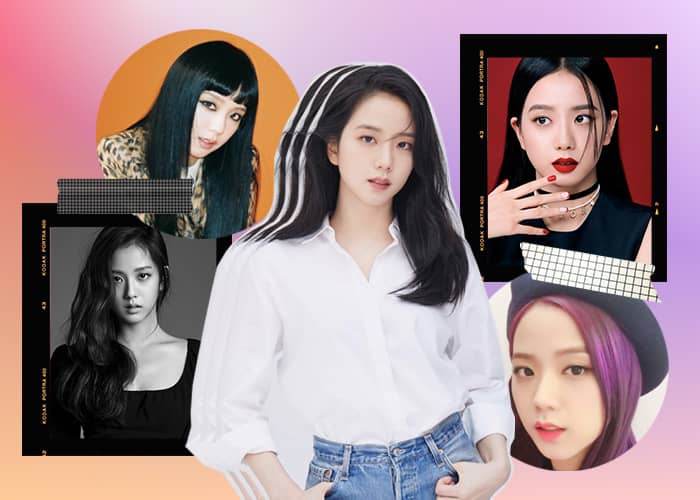 Jisoo Evolution
SWIPE LEFT OR RIGHT
TO NAVIGATE BETWEEN PAGES
Pre-Debut
Photo Credit: @blackpinkofficial
BLACKPINK Debut (2016)
Photo Credit: @blackpinkofficial
"Boombayah" Debut Single (2016)
Photo Credit: @blackpinkofficial
"Whistle" (2016)
Photo Credit: @blackpinkofficial
"Playing with Fire" (2016)
Photo Credit: @blackpinkofficial
Photo Credit: @blackpinkofficial
Photo Credit: @blackpinkofficial
"Stay" (2016)
Photo Credit: BLACKPINK YouTube
"As If It's Your Last" Teaser (2017)
Photo Credit: @blackpinkofficial
"As If It's Your Last" (2017)
Photo Credit: @blackpinkofficial
Photo Credit: @blackpinkofficial
Photo Credit: @blackpinkofficial
Photo Credit: @blackpinkofficial
Ceci Campus Magazine (2018)
Photo Credit: CeCi Korea
SQUARE UP Mini Album Launch (2018)
Photo Credit: @blackpinkofficial
"DDU DU DDU DU" (2018)
Photo Credit: @blackpinkofficial
Vogue Korea (2018)
Photo Credit: VOGUE Korea
Vogue Korea (2018)
Photo Credit: VOGUE Korea
"Kill This Love" Teaser (2019)
Photo Credit: @blackpinkofficial
"Kill This Love" (2019)
Photo Credit: @blackpinkofficial
Harper's Bazaar Korea (2019)
Photo Credit: Harper's Bazaar Korea
Blackpink 2020 Welcoming Collection
Photo Credit: @blackpinkofficial
"Spoiler + Happen Ending" by Epik High Music Video (2014)
Photo Credit: YG Entertainment Official
VOGUE Korea (March 2020)
Photo Credit: VOGUE Korea
"How You Like That" Teaser (2020)
Photo Credit: @blackpinkofficial
"How You Like That" Teaser (2020)
Photo Credit: @blackpinkofficial
"How You Like That" (2020)
Photo Credit: @blackpinkofficial
Blackpink Summer Diary in Seoul (2020)
Photo Credit: @blackpinkofficial
"Ice Cream" with Selena Gomez Teaser (2020)
Photo Credit: @blackpinkofficial
ELLE US (2020)
Photo Credit: ELLE Magazine US
Blackpink "The Album" Teaser (2020)
Photo Credit: @blackpinkofficial
Blackpink "The Album" Teaser (2020)
Photo Credit: @blackpinkofficial
"Lovesick Girls" (2020)
Photo Credit: @blackpinkofficial
"Lovesick Girls" (2020)
Photo Credit: @sooyaaa___
Photo Credit: @sooyaaa___
ELLE Korea (2021)
Photo Credit: ELLE Korea
Photo Credit: @sooyaaa___
W Korea (2021)
Photo Credit: W Magazine Korea
Photo Credit: @sooyaaa___
Photo Credit: @sooyaaa___
VOGUE Korea (2021)
Photo Credit: VOGUE Korea
Photo Credit: @sooyaaa___
Photo Credit: @sooyaaa___
Photo Credit: @sooyaaa____
Jisoo at Paris Fashion Week (2021)
Photo Credit: @sooyaaa___
VOGUE Korea (2021)
Photo Credit: @sooyaaa___
VOGUE Korea (2021)
Photo Credit: @sooyaaa____
'Snowdrop' Press Conference (2021)
Photo Credit: @sooyaaa___
DAZED Korea (2021)
Photo Credit: DAZED Magazine Korea
DAZED Korea (2021)
Photo Credit: DAZED Magazine Korea
Snowdrop (2021)
Photo Credit: Hancinema