Then And Now: The Unchanging Beauty Of Jun Ji-Hyun
From teen heartthrob to Hallyu queen, South Korea's highest-paid celebrity of 2021 is a face you can't miss!
The 'Nation's First Love', 'CF Queen', award-winning actress, wife and mother, highest-paid celebrity in South Korea—these are just some of the many titles Jun Ji-hyun currently holds as she sits on top of the Korean entertainment industry.
Whether you know her as The Girl in My Sassy Girl, or Cheon Song-yi in My Love From the Star, maybe Sim Cheong in Legend of the Blue Sea, there's no denying that the model and actress has brought to life some of the most iconic characters we've ever seen on film and in television. What's more, the perpetually flawless beauty has become the face of so many brands in South Korea since debuting in 1997 that she's been in hundreds of CFs in the span of her decades-long career. It's really no surprise she's reported to pull in a whopping $14 million per appearance nowadays!
iAt 40, Jun Ji-hyun continues to prove just how influential she is on- and off-camera. While we intended to see her "evolution" through the years, it's worth noting just how little she's changed physically even after decades in the limelight. She looks every bit the unnie we've come to love since the early 2000s! Swipe through the gallery below for a peek at some of Jun Ji-hyun's most memorable looks in CFs, dramas, and films!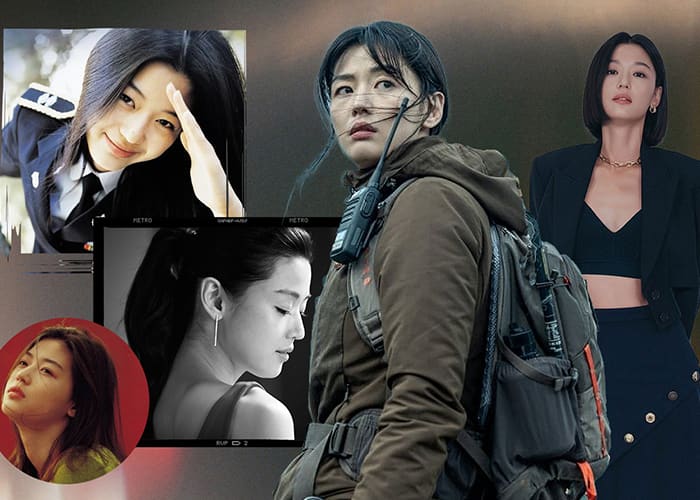 Jun Ji-hyun Evolution
Jun Ji-hyun Evolution