How To Achieve Kathryn Bernardo's Makeup Look For Your Next Virtual Meeting
We're counting down the days 'til Kathryn gives us all the makeup tutorial we need!
Many of us have been working from home for almost three months already, since the community quarantine began. While it was unusual and interesting at first, it may seem like this is going to be our reality for a little while longer—not until we have reached the goal of flattening the curve.
But even with the pandemic still in full-swing, we can't expect our lives to completely slow down just because we're staying at home. Nowadays, almost all interactions are mostly conducted online—meaning you date on FaceTime, get drinks with friends on Houseparty, and talk business with your team via Zoom. While we don't physically leave the house, we still have to look put together when we face our friends and co-workers virtually, and not even celebrities are exempted from this reality!
And speaking of celebrities, the Queen of Hearts Kathryn Bernardo recently showed us via Instagram, her everyday makeup look for virtual meetings! Her look is all about fluffed brows, freshly flushed cheeks, and the just-bitten lip look—as seen in her post below. As for the makeup products that she used, according to her post, it's all from homegrown brand Happy Skin's upcoming Generation Happy Skin collection, which she has been the face of:
It seems like this upcoming new collection will give us a brand new blush product to obsess over, and a lip tint that's just naturally flattering! We can't wait! To shop the current Generation Happy Skin collection, click here.
Indeed, Kathryn never fails to inspire us with her natural beauty. So it's no surprise that during quarantine, she embraced a fresh makeup look that is just so practical, and easy to recreate. Ahead, we rounded up more of her natural-looking makeup looks to inspire you when you're not in the mood to go full-on glam for your next e-meetup!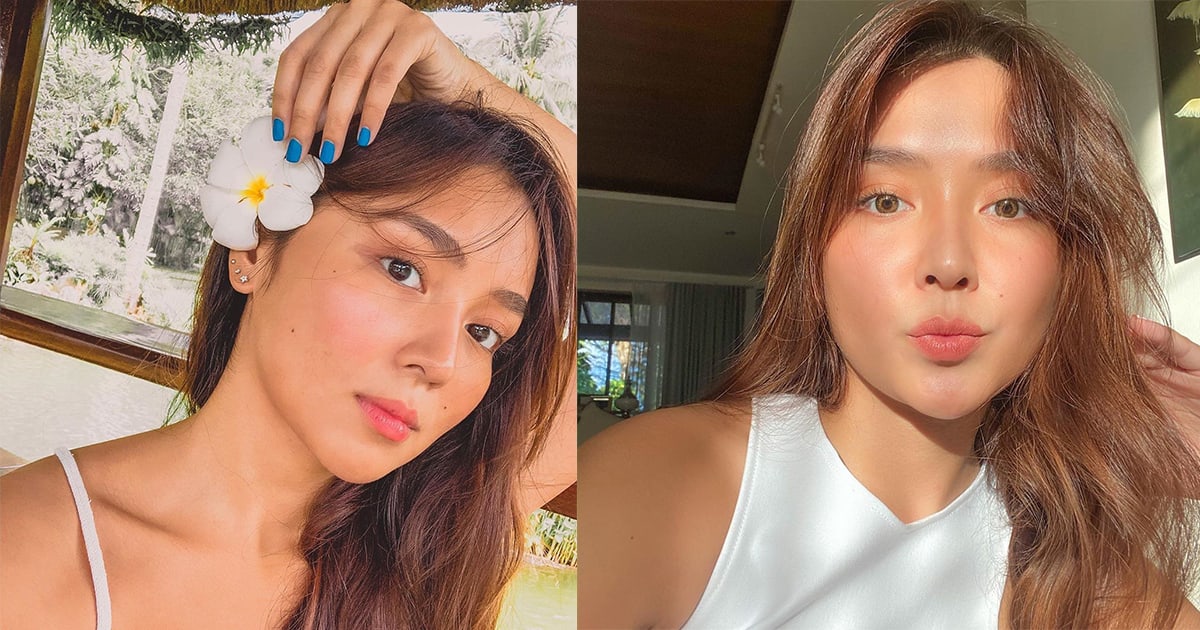 Kathryn Bernardo's Fresh Beauty Looks
Kathryn Bernardo's Fresh Beauty Looks