This Collection Will Make Us Glow For New Year's Eve—Check It Out!
We're so excited for the new year that we've started shopping for it already—check out the picks we're bringing to the party and beyond!
How has your holiday break been going? If you ask us, it has been a whirlwind series of weeks—from back to back parties, midnight shopping sprees at the mall (and on our smartphones), and trips out of town and the country! It sure is easy to get caught up in the hectic pace of the season, that our bodies and yes, our faces start to show it!
Now surely no one wants to show up to a New Year's Eve party looking all exhausted, does she? Although we have to admit 2019 was a tough one, there's no reason to end the year (or the decade rather) without looking your tip top best! Ahead, our shopping list of products to stock up on to get that glowing effect for when the countdown to a new decade begins!
The new year urges us to start fresh, to leave our cares and worries behind, and to look and feel our best, but we've got to admit that sometimes, looking 100% isn't possible because of life's demands. Don't fret though, because with a little help from our friends (AKA these reliable beauty picks), facing the new year with a glowing face can be a reality.
Check out our top picks for New Year's Eve makeup products—the ones you can totally rock long after the fireworks have popped! Happy shopping!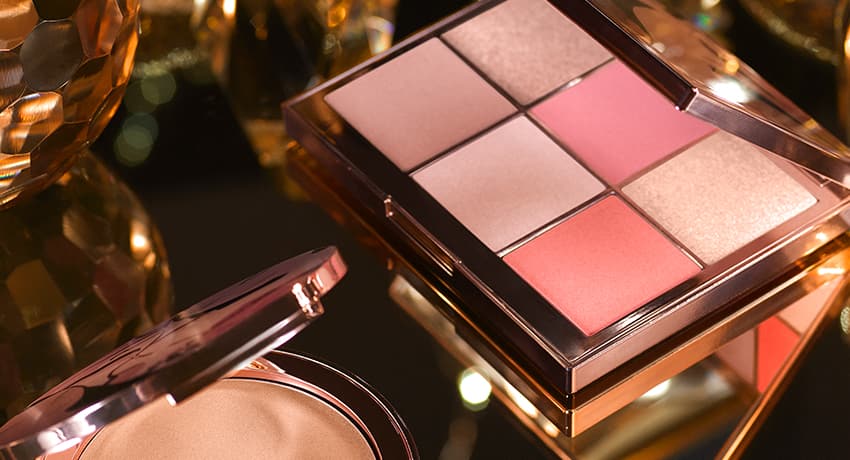 Our New Year's Eve Shopping List
Our New Year's Eve Shopping List
All products are available at Rustan's, and SM Mega Fashion Hall