Liza Soberano And Ivana Alawi Made It To This Year's 100 Most Beautiful Faces Nominees
It comes as no surprise that these insanely beautiful Kapamilya stars have made it to this year's 100 Most Beautiful Faces nominees' list by TC Candler!
One of the most awaited celebrity reviews that surface the Internet each year is no other than the '100 Most Beautiful Faces.' Every year, this annual list published by TC Candler and The Independent Critics is talked about and is considered to be the most internationally recognized and prestigious list of its kind.
"Unlike most other annual beauty rankings, The List is not a popularity contest and is most definitely not country specific," they said on their website. "It is not about the sexiest body or the most famous celebrity. Rather, the list attempts to inform and broaden public opinion instead of reflecting it. You will find superstars and new stars, global sensations and relative unknowns."
Over the years, it is known that in this prestigious list, more and more Filipina celebrities are taking their international spotlight. Kathryn Bernardo, Kelsey Merritt, Julia Barretto, Nadine Lustre, and of course, Liza Soberano, who ranked first overall in 2017, are just a few of the celebrities nominated in the past years.
This year, Liza, who has been a regular since 2015, is once again one of the early nominees in the 2020 edition. This will be her sixth appearance already, and without a doubt, she proved yet again that she has one of the most beautiful faces to ever grace show business.
Another Kapamilya star who made it to this year's '100 Most Beautiful Faces' is the trending social media star and sexy actress Ivana Alawi. With her launching series in a lead role in upcoming drama series "Ang Lihim ni Ligaya" and her YouTube channel continuing to grow popularity, it seems like there's no stopping Ivana from becoming the next big thing in showbiz.
Just like us, we know you can't get enough of these ladies' beautiful faces! That's why here, let's all take a look at their most gorgeous photos for further proof that they truly deserve the spot at '100 Most Beautiful Faces.'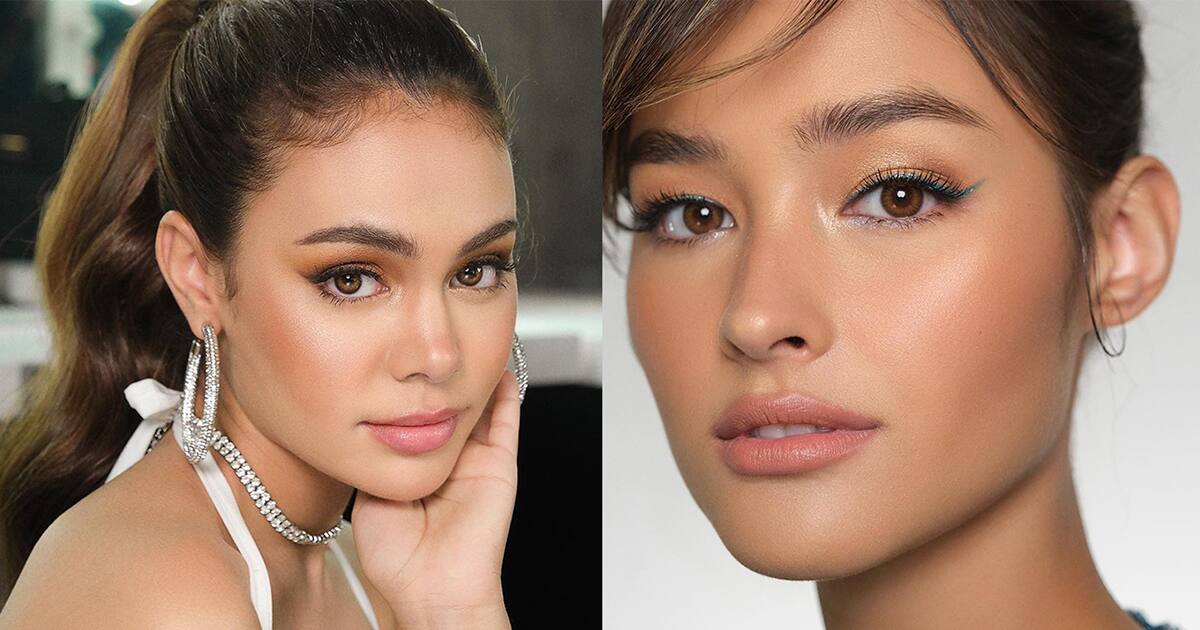 Liza Soberano & Ivana Alawi
Liza Soberano & Ivana Alawi