We're Obsessed With Everything In Lisa's Collection for M•A•C!
Create iconic Lisa looks with these high-performance products designed and curated by the K-pop idol herself!
We're no strangers to celebrity collaborations with makeup brands. In fact, we always wait with eager enthusiasm about who's collaborating with who next! The idea of a celebrity putting his or her own stamp of approval on a brand's collection excites us in the sense that we get to have a taste of their unique aesthetic and taste. This season, the most-awaited collaboration in the beauty world is none other than M•A•C and Lisa of BLACKPINK.
Millions of fans have been begging Lisa for her own take on beauty for years, and because she loves her fans so much, she said yes to one of the biggest projects of her career thus far! "I'm so excited to reveal to you one of my biggest projects so far as Global Ambassador of M•A•C Cosmetics: my very own full-face makeup collection!", she shares. We're so excited that it's finally here, Lisa! Finally, we don't just get to admire her singing and dancing skills, we also get to immerse ourselves in Lisa's world of beauty!
The "M•A•C x L" collection consists of five coveted, limited-edition products, including the cult-favorite Powder Kiss Liquid Lipcolour, Brushstroke 24-Hour Liner, Extra Dimension Skinfinish, Powder Blush, and the M•A•C x L Eyeshadow X 12. Each one is carefully curated and designed by the K-pop idol herself, making sure her fans get to discover more of who she is with every lipstick swipe and graphic eye line!
Creating your own personal take on iconic Lisa looks is a breeze with each of these products, knowing that M•A•C's high-performance cosmetics always pay off. Whether you're a die-hard Lisa fan, or a beauty aficionado looking for a new collection to dazzle the holiday season with, the M•A•C x L collection promises to brighten up your world with its utterly irresistible pigments, hues, and finishes!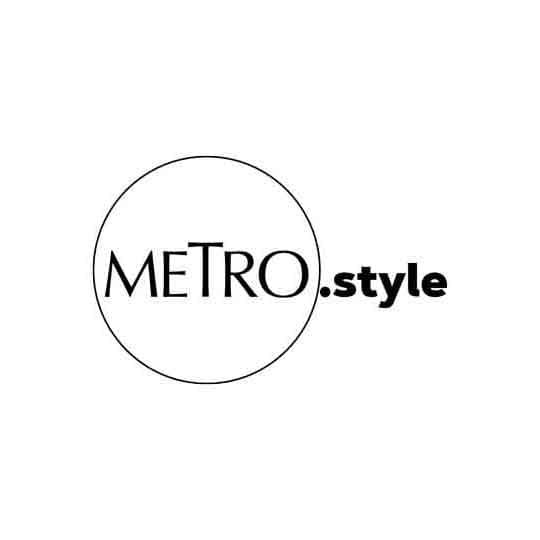 Get the limited-edition free gift with purchase cross-body lipstick holder in Lisa's signature ultraviolet sparkle. Lisa tells us to watch out for her special stickers pack to decorate her collection and the handy on-trend holder with all the things she loves.
Lisa made sure to put her personal stamp on each piece, injecting personal stories and personal loves of hers to every product. First off is the eye-catching packaging in Lisa's ultraviolet sparkle, with her signature in front—in her favorite neon yellow hue! It surely does bring a cool, urban, glamorous feel to the collection, which Lisa is known for. Her dancing and rapping chops always excites us, and we see the same effect with this limited-edition line.
No Lisa look is ever complete without a signature sparkly shadow and a graphic black eyeliner—so she and M•A•C made sure to create a beautiful palette of 12 eyeshadow pigments in different finishes, named after her beloved cats and favorite ice cream flavor—"Leo", "Louis", "Lily", "Milk Tea Ice Cream", and "Candy Rapper". The Extra Dimension Skinfinish comes in Lisa's favorite gold hue, which we think is perfect, as it flatters a lot of skin tones and does not have to be so in-your-face blinding. It's also exclusively embossed with an edelweiss blossom, which is Lisa's favorite color.
The M•A•C x L collection will be available in all in-store locations nationwide and online at their Lazada Flagship Store come December 2021.
Swipe through the gallery below to check out swatches from the collection: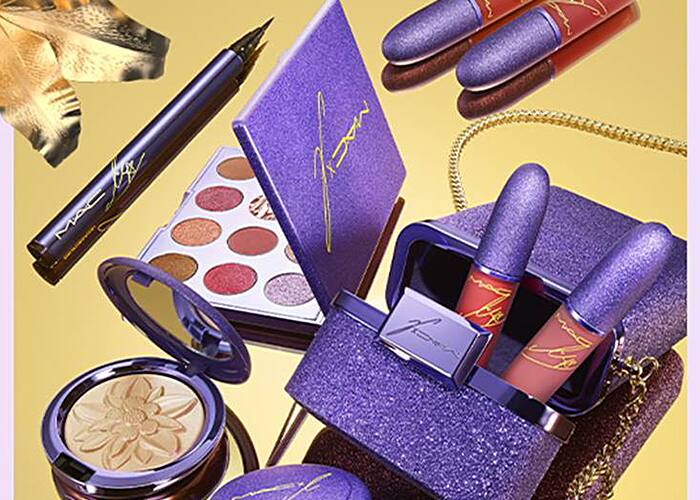 MAC Loves Lisa Swatches
MAC Loves Lisa Swatches