You Can Put Up Your Own Beauty Business For As Low As P600!
Have a passion for beauty and interested in being a girl boss too? Make the most of your time at home with this business idea!
Do you find yourself having more time on your hands these days? Chances are, because of the on-going quarantine, you've already developed a new hobby, delved into a project you've been wanting to do, pursued a new workout routine, or flexed your skills in the kitchen. Whatever it may be—getting your hands dirty and diving deep into your creativity may have helped you cope with these uncertain times.
But how about those of you who have an entrepreneurial side? Perhaps a new business was launched in the past three months, or maybe, you're still in the process of cooking something up on the side. We say, way to go! All the time we've got now allows us to experiment with a lot of different things, and that includes building a business! If you're into beauty—Mary Kay has a proposal for you! Putting up a business can be as easy as shelling out P600 as a start-up fund, with the Mary Kay Start Up Pack!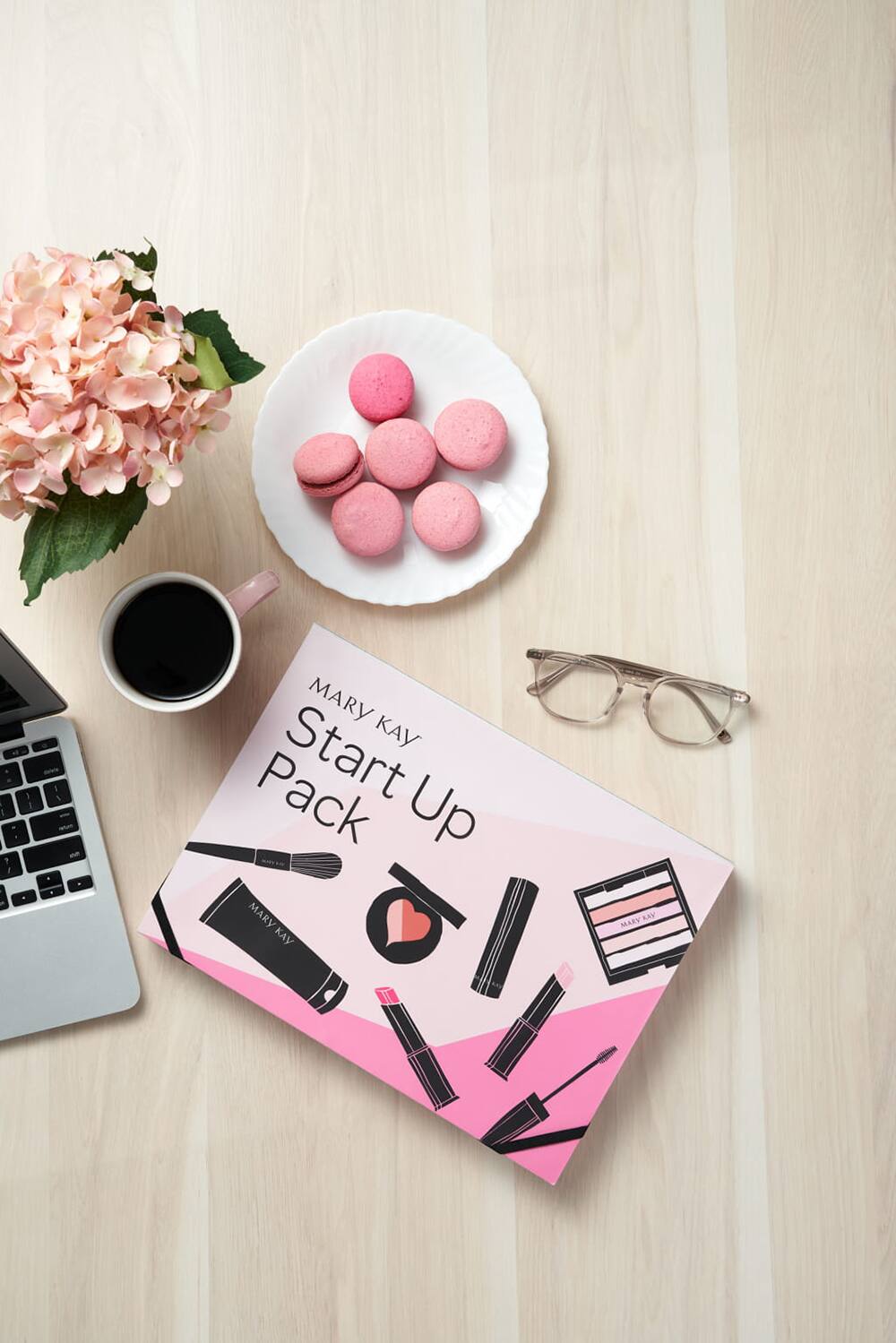 Your dreams of becoming a girl boss can now become a reality with this start up pack—get to call the shots in the comforts of your home, earn extra bucks, and take charge of your life! Mary Kay has always been a company that supports women's dreams, helping them enrich their lives and inspiring them to go after their goals of becoming businesswomen!
With the uncertainty in the world right now, Mary Kay wants to make sure that it continues to empower women while keeping them safe. "Our mission is to empower women in whatever situation we may be in," Sobee Duenas-Choa, General Manager, Mary Kay Philippines. "And that goes with giving them the right work arrangement. We've adopted ways to make sure they can continue their sales without risking their health."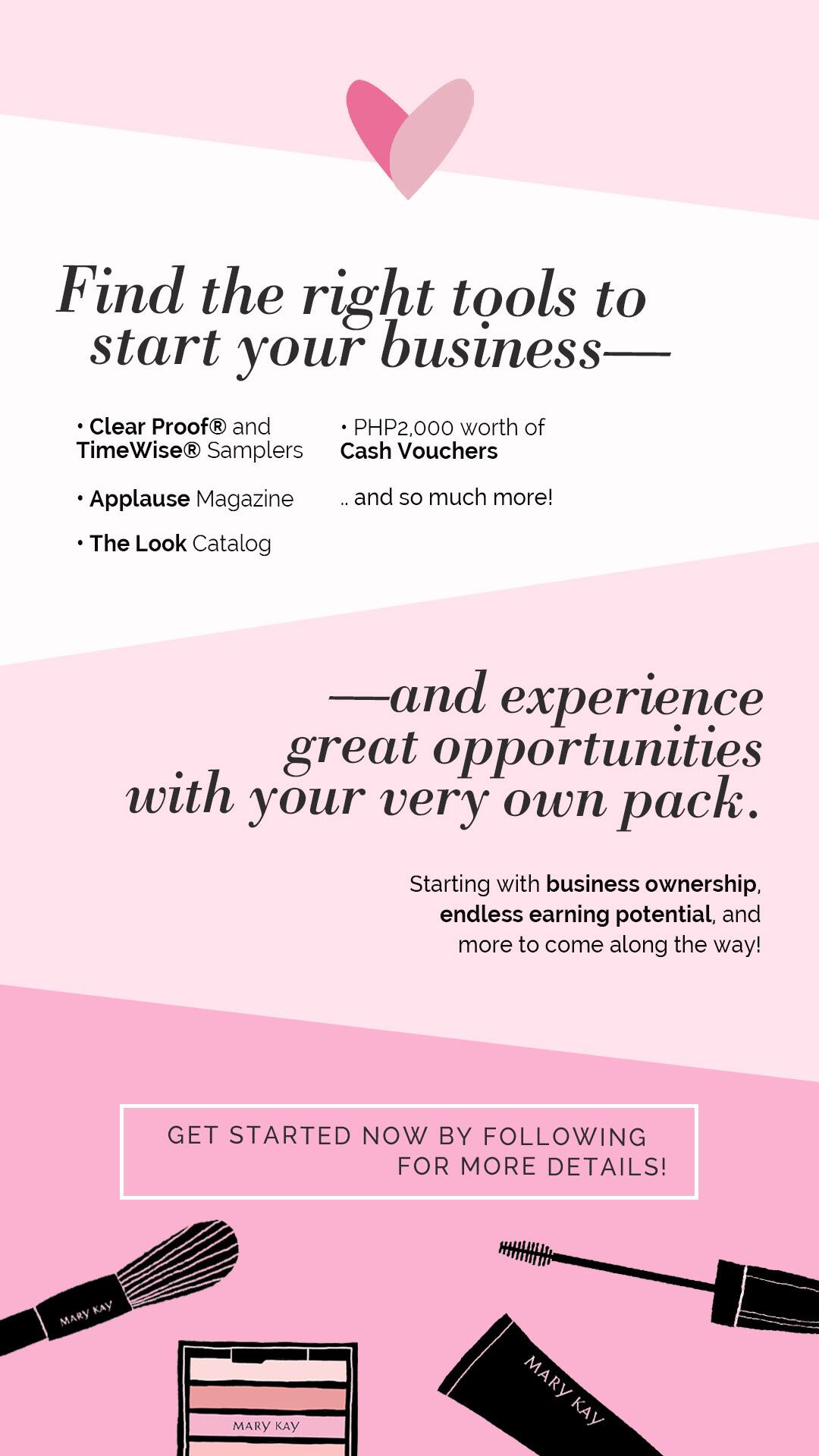 Follow @marykayphl today! | @marykayphl
Instead of meet-ups, you can have your very own Start Up Pack delivered right at your doorstep! It comes with foil packet samplers of the Clear Proof Charcoal Mask, TimeWise 3D Miracle Set, and TimeWise Liquid Foundation, and glossies and brochures like the company's very own Applause, Mary Kay Philippines' monthly issue, The Look, a leaflet on products and accessories, and the Get Started Flyer.
You can also hold one-on-one consultations and workshops online via video calls so you can tick every box in your Mary Kay Datebook—a checklist of things to complete in your first eight weeks. There's also the Moving Up to Success Brochure, a guide to personal and career growth, and many more tools that will help you get a head start on your business.
Along with the products and magazines, you can also redeem as much as PHP2,000 worth of Cash Vouchers whenever you place an order.
Interested in becoming your very own girl boss today? Click here.