Level Up Your IG Looks And Makeup Game With MUD Studio's Online And In-Class Workshops
Learn from the studio that's behind the training of makeup artists of leading makeup brands
Just because it's still the pandemic, doesn't mean learning has to be put on hold! In fact, makeup education studio, Make-Up Designory Manila—or more popularly known as MUD Studio Manila—makes sure everyone can upgrade their skills and level up their makeup game wherever they are in their skill level.
Make-Up Designory is a private trade school focused on makeup, established in 1997 at California, USA. Now, MUD Studio is present all over the world, and has been in the Philippines for the last 10 years.
Located at Shangri-La Plaza, MUD Studio Manila has been the home of many aspiring makeup artists, who will go on to work internationally, set up their own practice, or work with the biggest makeup brands like MAC Cosmetics and Benefit. They have general and specialized makeup courses tailored fit to ever makeup artist's needs, from basic pro essentials to advanced classes like special effects and permanent makeup.
Since education is the core of MUD Studio Manila, they have taken the opportunity presented by the pandemic to widen their range of courses for beginners and makeup enthusiasts. For anyone who just wants to know more about makeup, MUD Studio offers on-demand classes that can be conducted online or in-person at their studio. Are you a beginner who needs a basic introductory course? Or maybe you want to create picture-perfect looks that will make your Instagram portraits pop? Do you want to level up your eyeshadow game?
Whatever it is you have in mind, MUD Studio can customize the workshop to your specific needs.
Learnings from MUD Studio's introductory makeup course
Metro.style had the chance to experience what an online introductory makeup course feels like with MUD Studio, and we were fortunate to have Georginna Desuasido, Director of Education at MUD Studio Manila, teach the class.
According to Georginna, MUD Studio Manila has really upped their game to keep their clients safe while we're still battling the pandemic. They have 2 spacious studios, which they use to hold classes, and a private function room for those who book for group sessions and parties. Since many people are still hesitant to go out, they also conduct online classes to bring the learning closer to their clients.

"We really pride ourselves in the education that we give," says Georginna. And indeed, joining her class has been eye-opening because it has debunked so many makeup assumptions and practices that we've been getting from random Youtube videos and Instagram influencers. When it comes to makeup, Georginna emphasizes that there's no one size that fits all. This is why workshops with the pros like her are very helpful to make us understand the non-negotiables of makeup, and things that vary depending on your skin and face.
Browse the gallery below to get some pro tips from Georginna herself, which we picked up during our online makeup course with Mud Studio Manila: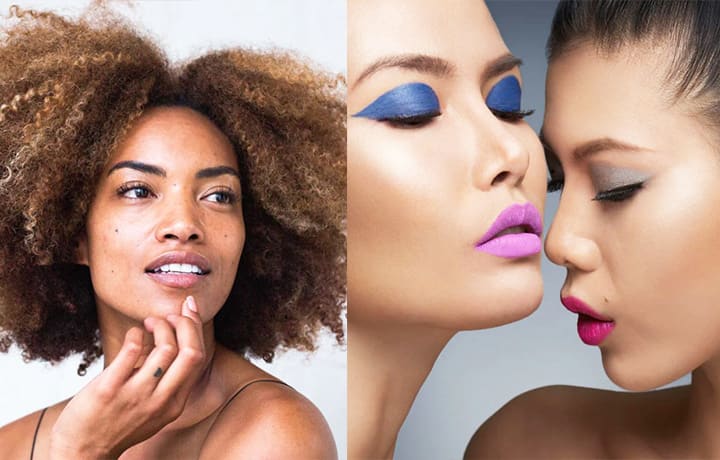 Pro Tips and Tricks
Pro Tips and Tricks
Beyond Education
Apart from makeup workshops and classes, MUD studio also offers services like nail art, microblading, brow shading, liner tattoo, lip tattoo, body piercing, facials, and pamper parties for you and your friends.
If you worry about using the right tools and makeup, you can also buy MUD Cosmetics from them, which is their cosmetic brand made especially for professionals.
Send them a message on their Instagram page @mudstudiomanila for more information, or drop by their studio at Shangri-La Plaza.