My Beauty Story: Benefit Cosmetics' Tasha Santos
A look into the exciting job, milestones, and advice from a career woman in one of the PINK-est beauty brands out there!
For Beauty Month, apart from highlighting our favorite products daily, we thought of talking to some of the personalities that live and breathe beauty, to find out how they started in their beloved career, their milestones, tips and advice, as well as all the memorable moments in between. Far from just being lovers of makeup, these people painstakingly work endless hours, just like the rest of us. In the coming weeks, you'll be reading up on stories from beauty brand executives, makeup artists, hair stylists, and entrepreneurs, as they share their unique beauty story!
Up first is Tasha Santos, Benefit Cosmetics Philippines' PR and Digital Manager, and resident breath of fresh air! The always bubbly, always up for a chat, and always excited to gush about the latest lippie let us in on her fascinating life at Benefit Cosmetics, as she has spent years traveling the world to different Benefit offices, including the much talked about HQ in San Francisco. She lives her life in megawatt pink, and is always the life of the party. Scroll ahead to know about her more!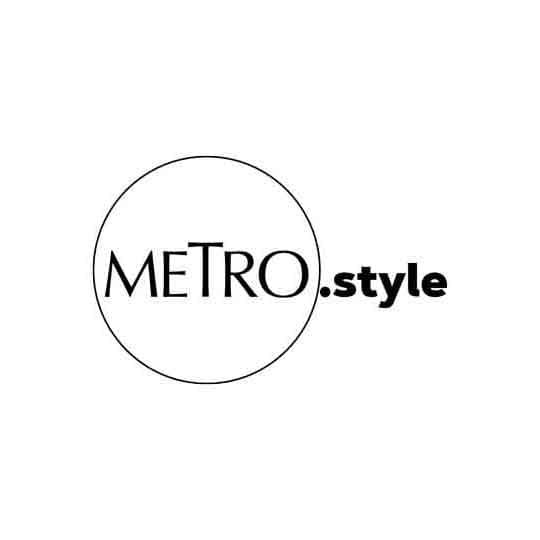 Tasha Santos of Benefit Cosmetics Philippines | @tashishay
Metro.Style: Tell us about yourself and what you do.
Tasha Santos: I'm Tasha Santos, a 30-something beauty enthusiast, travel junkie, foodie, K-Drama binge watcher, and self-confessed shopping enabler. Yes, I am that friend that your makeup kit loves, but your wallet loves to hate.
I'm also currently the Digital and PR Manager for Benefit Cosmetics Philippines, so most of my days are spent handling the brand's social media accounts, planning and executing projects for upcoming launches, and managing relationships with content creators and friends from the press.
Having taken up AB Communication at the Ateneo de Manila University, I always knew I wanted a job in a more casual environment that would allow me to be both creative and collaborative. I also didn't want to be confined to my desk, so I was hoping to find a comfortable fit for a people person like myself. Luckily, I found that fit, quite literally, at Benefit.
MS: How did you get into this line of work?
TS: As I was finishing my short stint at a PR agency, my then boss asked me where I planned to apply for my next job and I told her that I wanted to work for a beauty brand instead. When asked what brand I was interested in, I distinctly remember that the only one I could answer with was, "Benefit." The brand was just a few months old back in 2012, so I had no idea where to begin the application process.
I couldn't find any job openings online and I didn't know where I could send my CV. Out of frustration (or maybe desperation?), I decided to try my luck during one of my visits to the brand's Greenbelt boutique, and I asked one of the staff who recognized me from previous visits if she knew about any positions available. Luckily, she did. She handed me the number to the office so I could reach out to the HR personnel, and I guess you could say that was the beginning of my Benefit journey. Lessons learned: 1) It never hurts to ask for something, and 2) Use your connections!
MS: What are your three most memorable moments in this career you have? What would you consider 'milestones'?
TS: One of the highlights of my career at Benefit would have to be actually landing this particular role. Back in 2012, the brand was still pretty new and there were no available positions in marketing, which was the department I was hoping to join. Because of my experience in luxury retail, I was initially offered a position managing boutiques. Admittedly, I was quite hesitant about going back to retail because I knew it meant six-day work weeks, long hours, no weekends, and holidays, and I wasn't sure if I was willing to give those up.
I ended up taking the job because I was tired of the "funemployed" life, and I figured that at least I would already have one foot in the door. Honestly, though, it really wasn't for me. I could only handle around eight months before I decided to throw in the towel. I was called into the office for a meeting with our then general manager and I assumed it was to discuss my resignation. I had no idea that what was expected to be an exit interview would become a job offer for a newly created position in digital marketing and public relations. One of the things I appreciate the most about the Benefit culture is how they encourage growth within the company, and back then, they took note of my preference for marketing and decided to offer me the role before opening up the position to outside applicants.
Being in charge of PR for our team, I've been fortunate enough to travel and join exciting global and regional launches with local guests to represent the country. This is definitely one of the best parts of my job, and it would be too difficult to pick just one favorite trip. But of all of them, the one that's the most special would probably have to be the very first one. It's a good feeling to know that some of the brand's milestones make up most of my career milestones as well. My first ever work trip in 2014 was for Benefit's first global press event, and it was made even more memorable by being held in the brand's hometown of San Francisco. I was a newbie second guessing myself half the time, but there was such a strong sense of community and sisterhood, especially when I met my counterparts for around the world. It was fun, crazy (what other brand would or could throw a party in Alcatraz?), and the whole experience gave such a strong sense of who Benefit really is as a brand. I also got the chance to finally visit our amazing headquarters, which had always been a dream of mine, and it was the first time for me to meet Maggie and Annie Ford Danielson, the brand's Chief Beauty Ambassadors and daughters of one of our founders.
Another highlight that will always mean so much to me happened during a global marketing conference. We were asked to prepare presentations for our upcoming launches and I was so impressed and amazed by the plans shared by huge markets like the US, Australia, and the UK. Because we didn't have enough time for all the countries to present, the organizers asked for volunteers instead. I don't know what came over me, but I guess I didn't want my efforts to go waste and, at the same time, I figured there needed to be someone to represent the smaller markets. I remember my voice and my hands shaking, but I was fortunately able to get through it and I even made people laugh.
Lunch came right after and I was so surprised when a VP from the US marketing team asked to sit beside me. She introduced herself, then told me that she was impressed by my presentation and that I did a good job, and I honestly could have started crying right then and there. It was such an unexpected but much appreciated compliment, especially for someone intimidated by all the talented employees from much bigger countries. It meant so much to be able to leave an impression, especially on someone in a much more senior role. It was such a huge ego boost, and I remember being so much more confident throughout the rest of the conference.
MS: What are the challenges you encountered and what lessons did you learn along the way?
TS: Being part of a smaller local team, one that operates almost like a startup, can be pretty challenging. Despite our small numbers, we still aim to deliver big results. For a while it was just me in the marketing team and I had to quickly adjust to being more independent and self-sufficient. Although I did get a lot of support for my co-workers, there was really a need for me to get things done without having someone hold my hand along the way.
On one hand, it really gave me a sense of ownership over my role, and it helped me learn and grow much faster. On the other hand, because I got so used to mostly working on my own, it was a bit of a challenge for me to let go of some of the control when our team started to grow along with our business. I've had to take it upon myself to actively delegate responsibilities and share the workload. Through the years, I've learned the advantages of being able to trust my team to support and rely on one another to get the job done. It lowers the risk of burning out and it helps to strengthens the team's sense of solidarity to know that we've got each other's backs.
My Beauty Story: Tasha Santos
My Beauty Story: Tasha Santos
MS: If you were to give advice to someone starting in the industry you're in, what would it be?
TS: I would tell them to manage their expectations. One of the things I've discussed with employees from other brands is how people have the impression that working in the beauty industry is so glamorous, or maybe even easy sometimes. But the reality is so far from that. Sure, we may have exciting events and over-the-top trips, but that's just one side of the business. We're also all about the hustle. Because we're a smaller team here in the Philippines, we've really had to learn how to do everything from the beginning. We're not too big or too important for any job, and we've always done even the smallest, not-glamourous-at-all tasks just to get the job done. I think people only see the how media tends to portray the industry or how we like to post the best parts of our jobs on social media. But just because it's the beauty industry doesn't mean everything is beautiful 24/7. While it can fun and games a lot of times, especially for a brand like Benefit, that's not all our jobs are about, otherwise it wouldn't be called work. They have to be ready for both the beautiful and not-so-beautiful part of the job.
Also, just because an industry something you're passionate about doesn't mean you'll love it every single day. Let's be real—things get tough, people get stressed. But you shouldn't let challenges and bad days discourage you because you developed a passion for the industry for a reason. That very passion could be the reason you still get up in the morning and come to work excited. It's also what will make your work distinctly different. So nurture that passion and let it be your motivation, especially on days that are harder than most.
MS: What else would you want to achieve in this career?
TS: As I've mentioned, one of the things I appreciate about being a part of the Benefit family is how they've always been so supportive of their employees' growth, especially within the company, While I do love my team, it's always been a dream of mine to experience working in a different country, hopefully one of our bigger markets. It's a step for me to grow, not just as a digital marketing and PR practitioner, but as an individual.
I want to learn about the business on a more global level, expose myself to different cultures, and I want to work among the people I've always admired in the company. Another option I would love is to be part of opening a new market for Benefit. I would love to take what I've already learned while part of the Philippine team and apply it in a country that's just starting to learn what our brand is about. I feel like there are still so many things I can contribute to the company, and I'm looking forward to more opportunities for my career.
I want to learn about the business on a more global level, expose myself to different cultures, and I want to work among the people I've always admired in the company.
MS: How are you dealing with the global pandemic? How has this affected your career? What can we look forward to you in the coming months?
TS: It's been quite an adjustment revising all the plans we already had in place and shifting many of our executions to online, especially given all the current restrictions. It's really been an exercise in flexibility and thinking on our toes, and we've had to learn to pivot to adapt to all the necessary changes. Personally, I probably miss planning and executing events the most. I feel like one of our strengths as a brand would be making genuine connections, and while we do have digital alternatives in lieu of actual events, there's still the physical and metaphorical distance that comes with being separated by a screen.
Despite all the adjustments, though, we're still being the Benefit our customers know and love. We want to keep giving them things to get excited about. During these times, we all deserve a little bit of happiness, laughter, and positivity, and we're trying our best to deliver those, whether it's by releasing much-awaited new products, or even by our posts on our social channels. Our stores have reopened with stricter guidelines for safety and hygiene, but our girls are still the same chatty and energetic Beauty Artists and Brow Experts. And while we're still waiting for our BrowBars to reopen, we're actively making sure that we're prepped and ready once we're given the go-signal.
Photos courtesy of Tasha Santos