My Beauty Story: Professional Makeup Artist Chuchie Ledesma
She specializes in lip art and is a K-pop fan girl too!
We're back with our stories on inspiring personalities in the beauty industry—those that work behind the scenes to bring us some of the most beautiful images we see online, on-print, and everywhere else these days. From makeup artists, hair stylists, entrepreneurs, and beauty executives, "My Beauty Story" aims to highlight the unique stories behind these remarkable individuals, as they let us in on their journey to get to where they are today, along with their colorful challenges and milestones.
For this edition of My Beauty Story, we're shining the light on professional makeup artist Chuchie Ledesma, the woman behind some of the beauty campaigns you may have seen in the past, as well as the genius behind editorial images featured in the country's top glossies like METRO.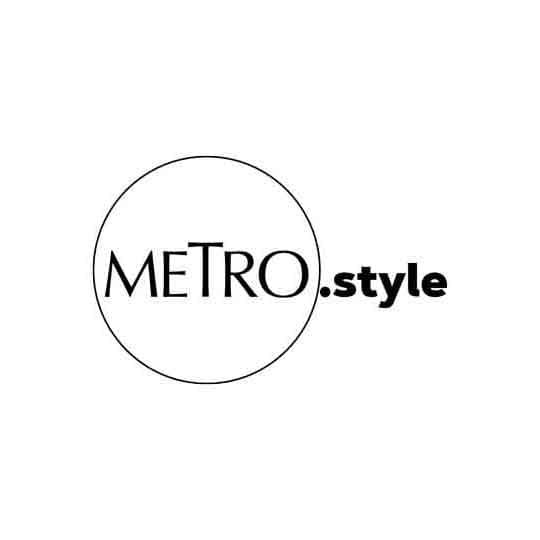 Chuchie Ledesma | @chuchieledesma
In case you missed it, Chuchie released an Instagram Stories filter over the quarantine, further proof of her undying passion for creativity. Just search "Chuchie's Lip Art", and have fun playing with some of her lip makeup creations! Scroll ahead to get to know the artist more:
Metro.Style: Tell us about how you got into the world of beauty.
Chuchie Ledesma: I used to produce photo shoots when I worked for a magazine as a writer back in 2008. Because of that, I'd meet some of the top makeup artists such as Mickey See, Owen Sarmiento, and Ms. Ting Duque. During one of our cover shoots, I told myself "parang kaya ko rin ginagwa nila", and that's when my interest in makeup artistry started.
Unfortunately, at that time, I didn't have enough money to send myself to a makeup school so I begged a senior makeup artist to take me in just to get a jumpstart and learn the ropes. I spent years as his assistant, washing his makeup brushes, carrying his makeup kits, and doing touch-ups. He also took me in as one of his makeup artists for the Philippine Fashion Week and Mutya ng Pilipinas shows. Doors have opened since then and, by God's grace, I have experienced being a makeup artist and trainer for beauty brands such as The Body Shop, Maybelline, and L'Oreal. I have since then also led a team of makeup artists for Maybelline and Carolina Herrera fashion shows, and have worked with amazing creatives for photo and video shoots.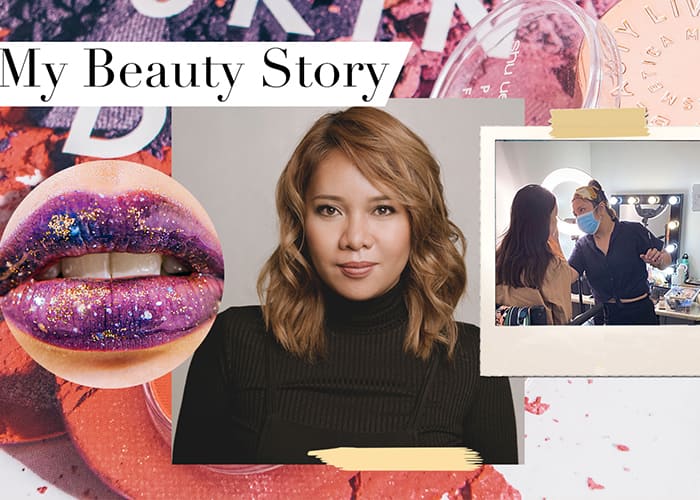 Chuchie Ledesma
Chuchie Ledesma
MS: What are you busy with now? Tell us a little more about yourself!
CL: Apart from doing video makeup trainings for L'Oreal Beauty Advisors, I am also working as a freelance copy and script writer for an ad agency. I also run a writing company called KimChi Communications with my friend, Kim Fernandez. She's also from the same industry, a model under Elite Manila. A little about myself: I have a journalism degree that I still make use of until today. I am also an army reserve under a search and rescue unit but I am inactive now because of my day job. I love [the K-pop group] BTS, haha!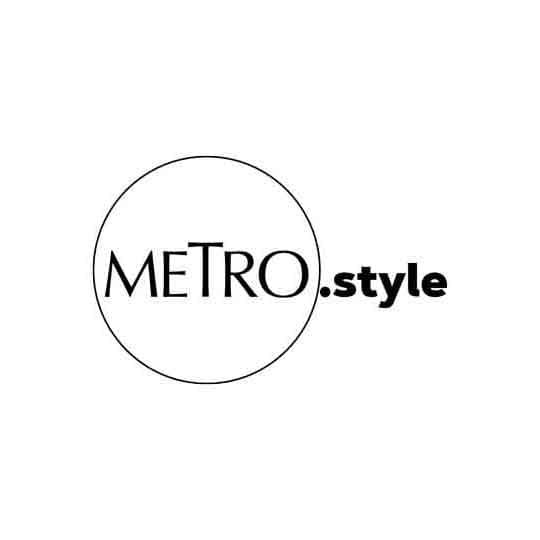 A BTS-inspired editorial by the self-confessed K-pop fan girl | @stephencapuchino
MS: What are the difficulties or challenges you have encountered in your career as a makeup artist?
CL: When I was starting, I was under the impression that I had to be working 24/7 to book the best jobs, to work on the most famous faces, and to basically succeed in this business. But the world doesn't work that way. It was only years and years later that I realized that I was being unfair to myself and my gifts because I was measuring my progress through someone else's standards. So now, instead of overworking and worrying about my career, I just sleep whenever those thoughts attack. I used to think that not having enough sleep is a measurement of success because all I did was work. I thought I was getting ahead in life but it just did the opposite. Now, I think sleeping is an act of trusting God that even if I'm resting and not working 24/7, He is taking care of me and my future.
MS: What is your most memorable experience being a makeup artist? Any favorite subjects?
CL: That time I went out of the dressing room a few seconds before Zac Efron passed by the hallway. It was for the Penshoppe fashion show! My favorite person to put makeup on is Ms. Sofia Zobel-Elizalde. She's soooo easy to work with! What I enjoy the most during our makeup sessions are her life and work insights—she gives the best ones. I am always learning every time she sits on my makeup chair.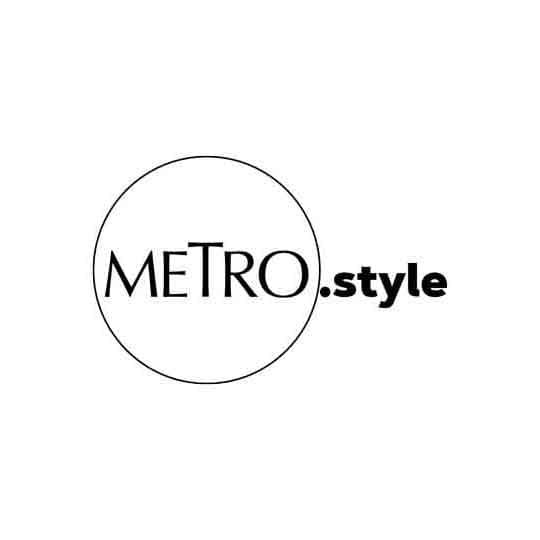 Chuchie's Lip Art | @thewilmark
MS: What would you say is your specialty in this line of work? Lips? Eyes?
CL: Lips! I love doing lip art! It takes a lot of precision and skill to perfect one so I always try and challenge myself to become better at it. Plus, I get to pour out all my creativity in the process.
MS: What are your tips for anyone aspiring to become a professional makeup artist?
CL: First, PRACTICE. Improving at least 1% everyday is better than doing nothing about it or winging it on the shoot day itself. Next, invest in the basics first and build your kit as you go along. Don't go crazy over buying tons of makeup that you want but won't be needing yet. You can always ask other makeup artists for feedback or review, or read up on them online. Don't buy unnecessary products for the sake of having one. Spend your hard-earned cash wisely. Then, once you have established your name, your clients, and your career never forget to give back. If you can help new makeup artists, do so in any way you can.
Life isn't always about competition; it's not always about being the best and being ahead of the game. Sometimes, being successful in this industry cannot be measured by the number of followers that you have but by the lives you have helped improve by sharing what you have. Lastly, if you feel it in your heart that you are meant to pursue professional makeup artistry, pray about it. Once you've decided, take the leap and trust the process.
MS: Now that we are still experiencing this pandemic, how have you been keeping yourself busy?
CL: I have been working as a freelance copy and script writer for an ad agency, that's what's mostly keeping me so busy. In between, I fangirl over K-pop group BTS with titas my age; binge-watch K-dramas and Studio Ghibli movies; paint and draw; catch-up on my sleep; and annoy my siblings.
MS: Top three tips for making it in this business?
CL: DON'T BE LATE. If you can, arrive a few minutes ahead of the call time. SHUT YOUR MOUTH, OPEN YOUR MIND. You'll learn a lot when your ears and mind are open, and your mouth is closed. The latter will also teach you to stay away from gossip and other non-essential chikahan that will not help you become a better makeup artist and human being. TREAT EVERYONE WITH KINDNESS because every person has a vital role, no matter how big or small, in your journey as a makeup artist. You cannot make it alone.
MS: Any last words, or upcoming projects we should look out for?
CL: I would love to do your makeup, Sandara Park! If you are reading this, hire me, haha! As for upcoming projects, I am working on a collaboration with my client-turned-good-friend BC Fragrance. I've poured my heart and soul, and my storytelling powers into this special collaboration so I hope you guys enjoy it once it's out!
Follow Chuchie on Instagram at @chuchieledesma. Lead and gallery photos courtesy of Chuchie Ledesma.