#MetroBeautyWatch: 30+ Jaw-Dropping Beauty Moments from Nadine Lustre's 'Wildest Dreams' Visual Album
She sets the bar high for music videos in this latest drop, filled to the brim with stunning hair and makeup looks we're totally obsessed with!
If you haven't seen Nadine Lustre's "Wildest Dreams" Visual Album yet, do yourself a favor and stream it on YouTube right now! The risk-taking actress/singer bares all in this incredibly personal music video, a compilation of songs with mind-blowing visuals enough to inspire you beyond your imagination.
For her birthday, which was yesterday, Nadine cleverly dropped a visual album, a 30-minute compilation of all her new songs under the Careless label, each stunningly creative directed to depict the messages she wants to send out to the world—those of self-worth, self-love, feminism, love and losing it (and finding it again), self-discovery, and breaking down others' expectations of her. One may have interpretations aplenty after enjoying the visual album, but one message stands out loud and clear: Nadine is one strong woman who is not afraid to speak up, and this form of creative expression slash work of art is proof!
And speaking of works of art, we've definitely got to talk about all the jaw-dropping beauty moments in the video—which we've compiled in the gallery that follows; 30+ hair, makeup, and body art looks that will keep you wanting more. Her go-to makeup artist Jelly Eugenio and the entire team surely pulled all the stops in these videos, creating masterpiece after masterpiece beauty statements that will surely go down in Philippine music video history.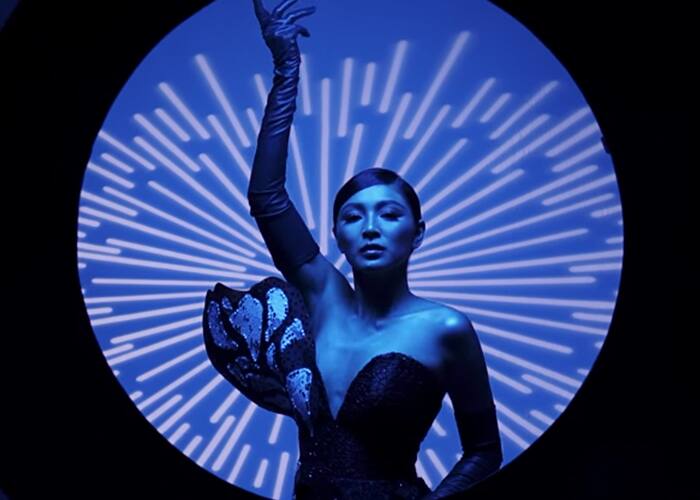 Beauty Watch: Nadine Lustre 'Wildest Dreams'
Beauty Watch: Nadine Lustre 'Wildest Dreams'