#MetroBeautyWatch: Hair And Makeup Statements At The Vanity Fair Oscar Party
The annual star-studded Oscars after party served us more hair and makeup looks to swoon over!
Every year, we patiently wait for the Oscars red carpet show to happen, whetting our appetites for the best fashion and beauty looks straight from Tinseltown. Hollywood's biggest night continues to serve us some of the most iconic celebrity looks, from dashing gentlemen in tuxedos to women in runway-ready red carpet garb, as well as beauty moments that will surely go down in history.
But apart from the Oscars, the after-party red carpet proves to be equally important, especially when it's that of the Oscar Vanity Fair Party, where majority of the A-listers head after the awards show proper to finally celebrate, let their hair loose, and have a good time.
These actors and actresses typically change into a second outfit for the night, and tweak their beauty looks to fit their party attire. This excites us because we know we're getting yet another serving of the prettiest looks straight from Hollywood! Personalities like Kim Kardashian and Hailey Bieber, plus supermodels like Rosie Huntington-Whitely and Adriana Lima are often seen at this party, giving you an idea of the fashion and beauty fix you're about to get.
Ahead, the favorite beauty looks that caught our eye, and the reasons why we totally love them: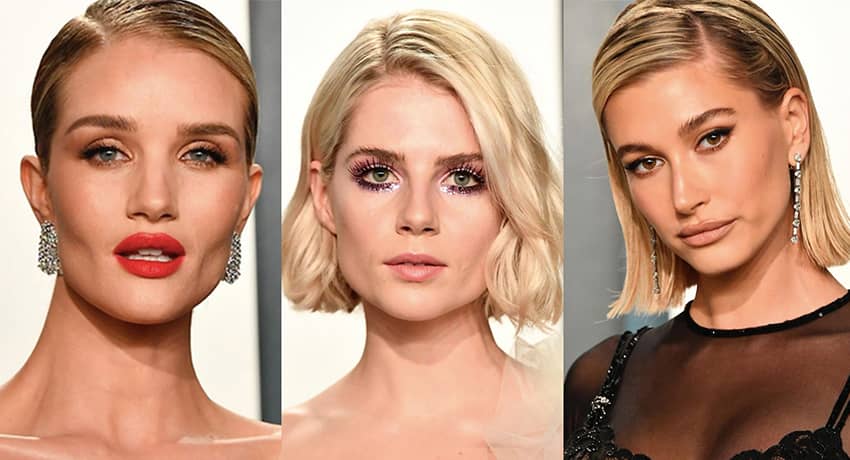 Vanity Fair Oscar Party
Vanity Fair Oscar Party