#MetroBeautyWatch: Top Paris Fashion Week F/W 2020 Beauty Looks
Parisiennes may be known for their effortless beauty skills, but this season, the runways prove that even they are willing to take more beauty risks!
As the final city in the Fashion Month circuit, Paris always has some big shoes to fill coming from other exciting fashion weeks in New York, London, and Milan. This season, the City of Light did not disappoint, as per usual. Crystal eyebrow looks by legendary makeup artist Pat McGrath ruled at Valentino, jewel-toned eyeshadows were seen at Altuzarra, and vivid washes of color were spotted from Maison Margiela. We must say, it was truly a feast for the eyes of every beauty lover!
We do love a classic Parisian look of red lips and disheveled hair, but the Fall/Winter 2020 runways are testament to the ever-evolving world of both fashion and beauty!
On the hair front too, PFW 2020 proves to be one of the most fun times to take a look at the backstage beauty process. Each season, Eugene Souleiman designs wildly creative styles for Thom Browne that rival Marie Antoinette's sky-high, lofty wigs. Meanwhile, veteran pro hairstylists like Guido Palau and Duffy invent some of the most groundbreaking, trendsetting hairstyles for the likes of Miu Miu and Rick Owens.
Below, our top picks of the most memorable beauty looks from Paris Fashion Week Fall/Winter 2020—those that we are bookmarking for our looks in the coming months! Enjoy!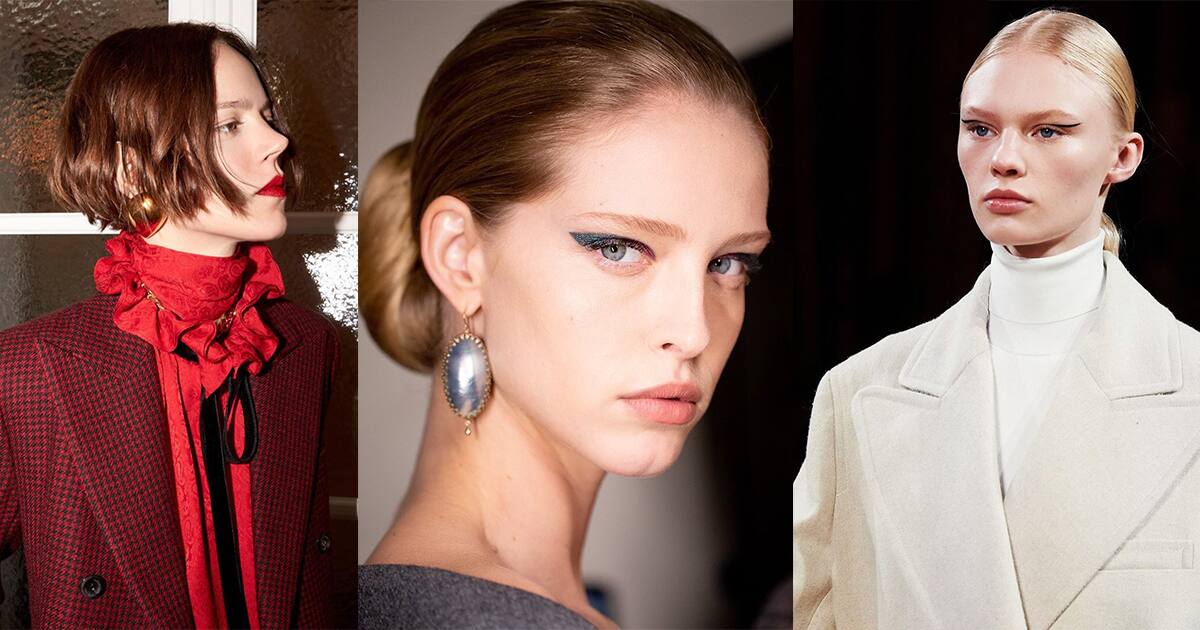 Paris Fashion Week F/W 2020 Beauty
Paris Fashion Week F/W 2020 Beauty