Then And Now: Park Eun-Bin's Extraordinary Beauty Evolution
The exceptional actress has been serving looks even before she became 'Extraordinary Attorney Woo'!
At 29 years old, Park Eun-bin has spent most of her life in front of a camera. From debuting as a model at 5, appearing in her first drama at 7, to headlining critically acclaimed dramas at present, the South Korean star has built an impressive body of work spanning her decades-long career.
As a child star, she was often cast as the young version of leads in dramas and films before growing into her own, taking on supporting roles, and landing lead roles herself.
The actress hasn't taken a hiatus since stepping into the limelight, and there's just no stopping her now that the clamor for her ongoing drama—Extraordinary Attorney Woo—has reached fever pitch across the globe. The high-rating drama has created so much buzz in and out of South Korea as it currently sits on Netflix's Global Top 10 chart for non-English TV series.
As the country's first lawyer with autistic spectrum disorder, Woo Young-woo, Park Eun-bin flexes exceptional talent and visuals on-screen—two things she's always been recognized for in her long-standing career. Here, we take a look back at the actress' life on camera for a peek into the evolution of her extraordinary beauty on-screen. (Minor spoilers ahead if you haven't seen these titles yet!)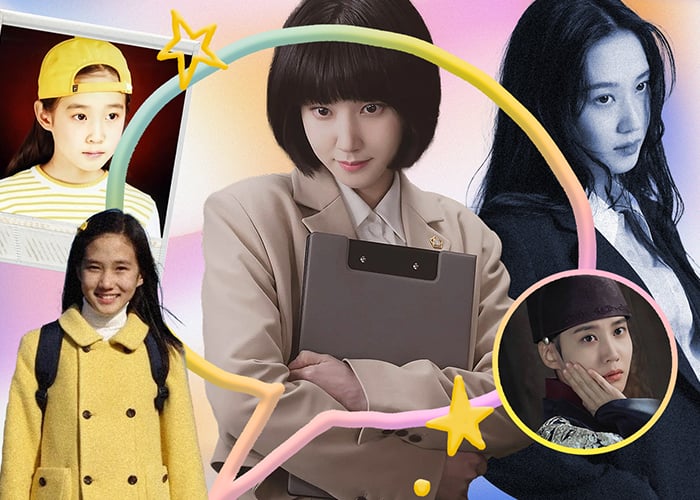 Park Eun-bin Evolution
Park Eun-bin Evolution