This Brow Line Makes You Create Perfect Brows That Mimic Microblading!
Strokes Beauty Lab by Momoi Supe is the affordable, expert-approved brow product line you need to achieve enviable arches
Have you been struggling to get those arches on fleek? Been wanting to achieve natural-looking, full, groomed brows without having to head to a salon for a semi-permanent treatment? Or do you often end up drawing fake-looking brows more often than not? Don't fret. The brow gods have heard your plea!
Momoi Supe, Founder and CEO of Strokes Beauty Lab thought of creating an entire line of brow products to help clients mimic the results of an actual brow treatment one could get from his famed eye beauty boutique, Strokes by Momoi Supe! Without having to commit to semi-permanent treatments like microblading, one can achieve beautiful arches with these expert-approved picks!
With Strokes Beauty Lab, his vision is to 'make fine brow artistry and the art of microblading a skill everyone holds in the palm of their hands by creating product counterparts of the brow expertise and precision Strokes is known for. Crafted to perfection with the highest quality, and marketed at the best price!'
This line busts the myth that excellent results require hefty price tags, as each one promises superior quality than can be comparable to pricier counterparts out there. In the line are five products that will help any beauty maven create #BrowtifulAnyDay looks any time they please. The line was designed in California, and is made in PRC from responsibly-sourced global, cruelty-free ingredients.
Another thing we love about these products is that they are encased in empowering packaging, with mantras like "I am enough", "I am happy", "I am beautiful", "I am bold", and "I am fearless." Get to know each product in the line in the gallery below: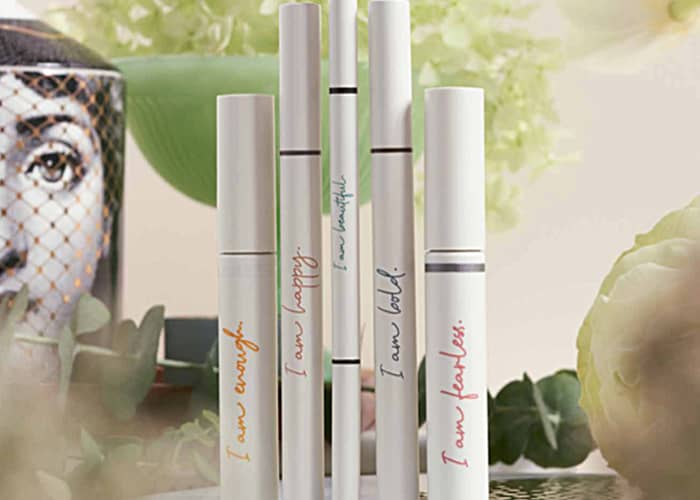 Strokes Beauty Lab
Strokes Beauty Lab