You Can Now Customize Your Sims Characters With The Sims 4 X M.A.C Collaboration
Here's everything you need to know about their coolest collaboration yet!
If you play The Sims, you know that in this game you could build over-the-top mansions and start a whole neighborhood of your own but you couldn't really customize your Sims character that much. Sure, in terms of physical appearance, your Sims character could have the same hair color, facial appearance, and clothes as you, but that was just basically it.
Now, however, things have changed as beauty giant M.A.C Cosmetics joined forces with The Sims 4 to bring full-on, customizable makeup looks to your Sim friends.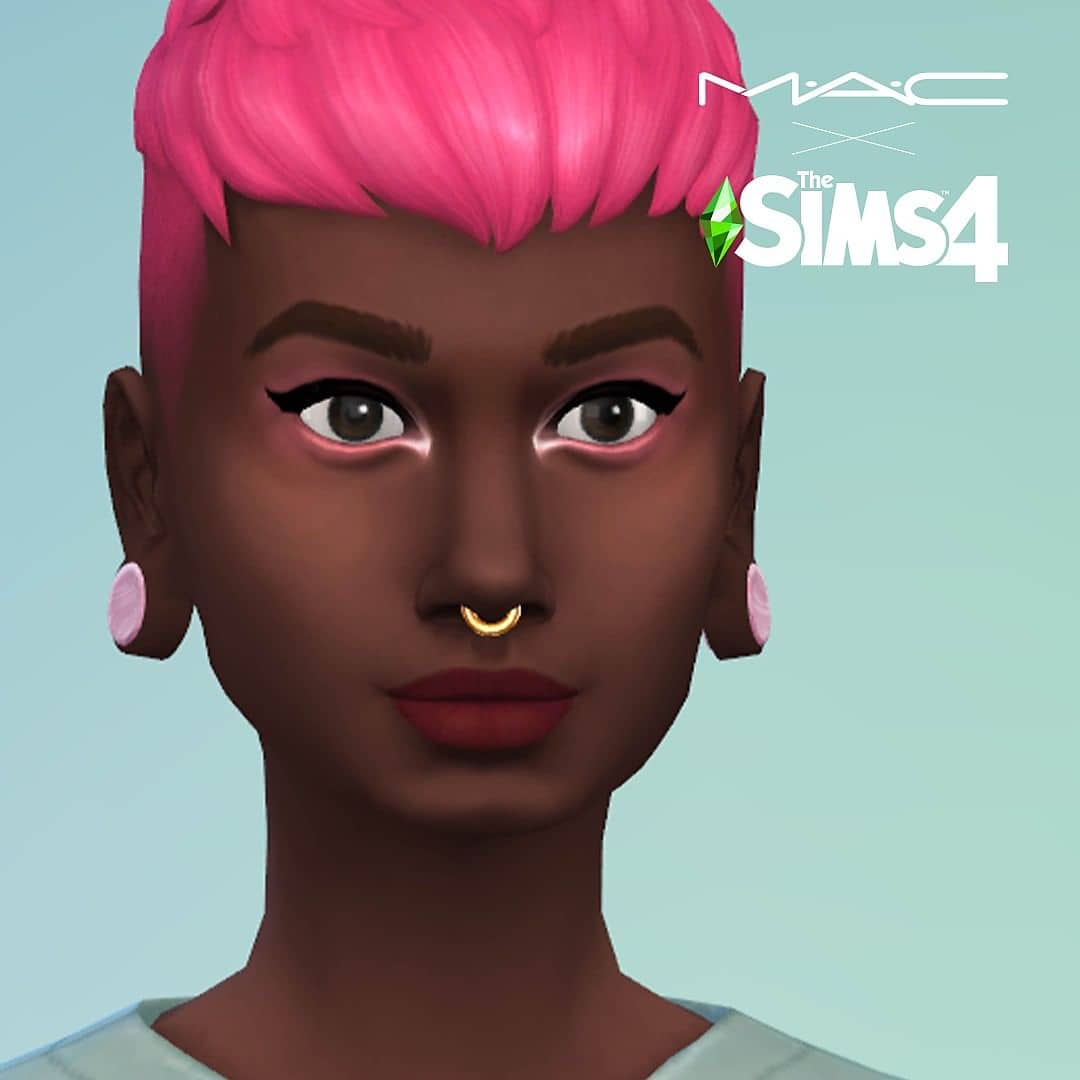 Give your Sims a free M.A.C makeover using some of their most iconic products and shades. | Photo: @maccosmetics
In an interview with Allure, M.A.C. Cosmetics director of makeup artistry Romero Jennings shared that he took real life inspiration from pop culture, street style, fashion week, social media, and nature to create the virtual beauty routines. "It was so exciting to create designs from scratch with focuses that spanned across natural wearable makeup, desirable trend, bold and vibrant looks, playful exotic designs, looks for the risk-taker, and, of course, iconic, timeless beauty that M.A.C. is known for," he said.
Apart from customizing your Sims makeup looks, Romero also designed makeup looks that you can select, there's "Iconic Timeless Beauty," a subtle smoky eye with a red lip; "Trend," with bold blue and purple lids and a two-tone lip; "Pop Culture," which looks like something Euphoria's Alexa Demie would; "Bold Entrance," a hot pink shadow look; and "Neutral," for those casual days.
With so many of us around the world staying home, Romero also said that he hope this collaboration will inspire Simmers to become makeup artists expressing themselves in a way the game has never offered before. "I can't wait to see Simmers' creations both in-game and IRL as well."
Head over to Create-A-Sim mode on The Sims 4 and give your Sims a free M·A·C-over using some of our most iconic products and shades.
Lead photos via M.A.C Cosmetics