New Year, New Makeup: Your Ultimate Guide To Know When To Throw Away Your Old Beauty Products
Use these tips to assess the lifespan of your makeup products, and how to prolong them as well!
"Out with the old, in with the new" is one of those overused phrases that applies every new year. Whether it be about our fashion choices, wanderlust dreams, relationship goals, and so much more that we aspire to change.
In the beauty department though, sure, we already gave you an idea of the beauty trends to steal come 2020, from no less than the most amazing beauty experts in the local biz. But today, we're about to give you another beauty lesson you thought you didn't need, but are actually very important. Here at Metro.Style, we put together a guide to help you decipher when it's time to throw out your old beauty products, replace them with new ones and how to prolong their lifespan. Because who says that a new year, new you attitude can't be extended to your makeup bag?
If your vanity kit or makeup bag is crowded with so many products that you have had from years ago, it might be time to toss some of them out. Just because you're still getting something out of your mascara tube you bought back early 2019 means you can still use it, and since most beauty products aren't stamped with a sell-by date, figuring out exactly when to throw them away them can be vague.
To take the guesswork out of the process, scroll further to learn more important tips!
Lipstick
Rest assured that your favorite lippies are safe for a year or two. Typically, lip products have a shelf life of 18-24 months, but take note that this may vary depending on how well the pigments and oil hold up. If you notice a weird smell or a change in color, then it's time to toss the product out!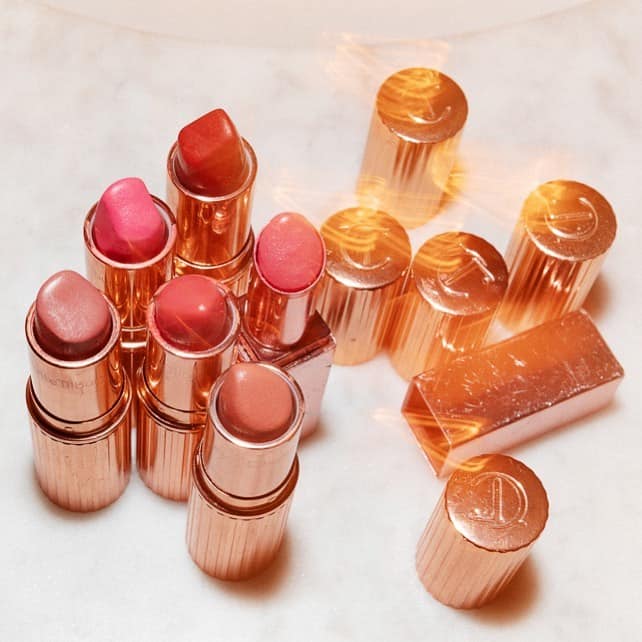 Make your favorite lipsticks last longer by keeping it in a cool, dry place. | Photo: @intothegloss
Foundation and Concealer
Foundation can last anywhere from six months to a year, provided that contact with the neck is minimal to prevent germs from getting into the formula. Concealer also has a shelf life spanning anywhere from a year to 18 months, but again, keep your brushes or sponges clean so that bacteria won't cause the color to change, and if you use your fingers to blend it on, wash your hands prior to application.
Eyeshadow, Bronzers, and Blushes
Makeup with powder solutions last double the amount of time than its liquid counterpart. Mostly, powder solutions have the longest shelf life of any product in your makeup bag. However, we recommend that you still read the ingredients, and if the formula contains any water, stick to the one year rule, just to be safe.
The longest-lasting color cosmetics you'll ever buy, powder-formula last around two full years. | Photo: @intothegloss
Eyeliner
Liquid or pencil, these eye definers should be replaced about every three months. Like eyeshadows, they are applied near a sensitive area and can pick up bacteria and bring it back easily to the eyes without any visible signs of contamination. Pencils last a bit longer than liquid, but you'll know they're not okay anymore once a white film starts to develop on the tip that can't be sharpened off.
Mascara
This is probably the makeup product with the shortest shelf life since bacteria breeds quickly and each use pumps drying air into the tube. Throw it out after two to three months—or even sooner if you notice it getting clumpy.
Skincare
Most of the skincare products make it easy to know when they expire as they list an expiration date on the back or bottom of the package. If they are expired, throw them away. No exceptions.
The expiration date lists when the active ingredient in that product will become ineffective. So if you use your skincare products past its date, you might leave your skin vulnerable to UV damage, premature ageing, hyper-pigmentation, dehydration, and even skin cancer.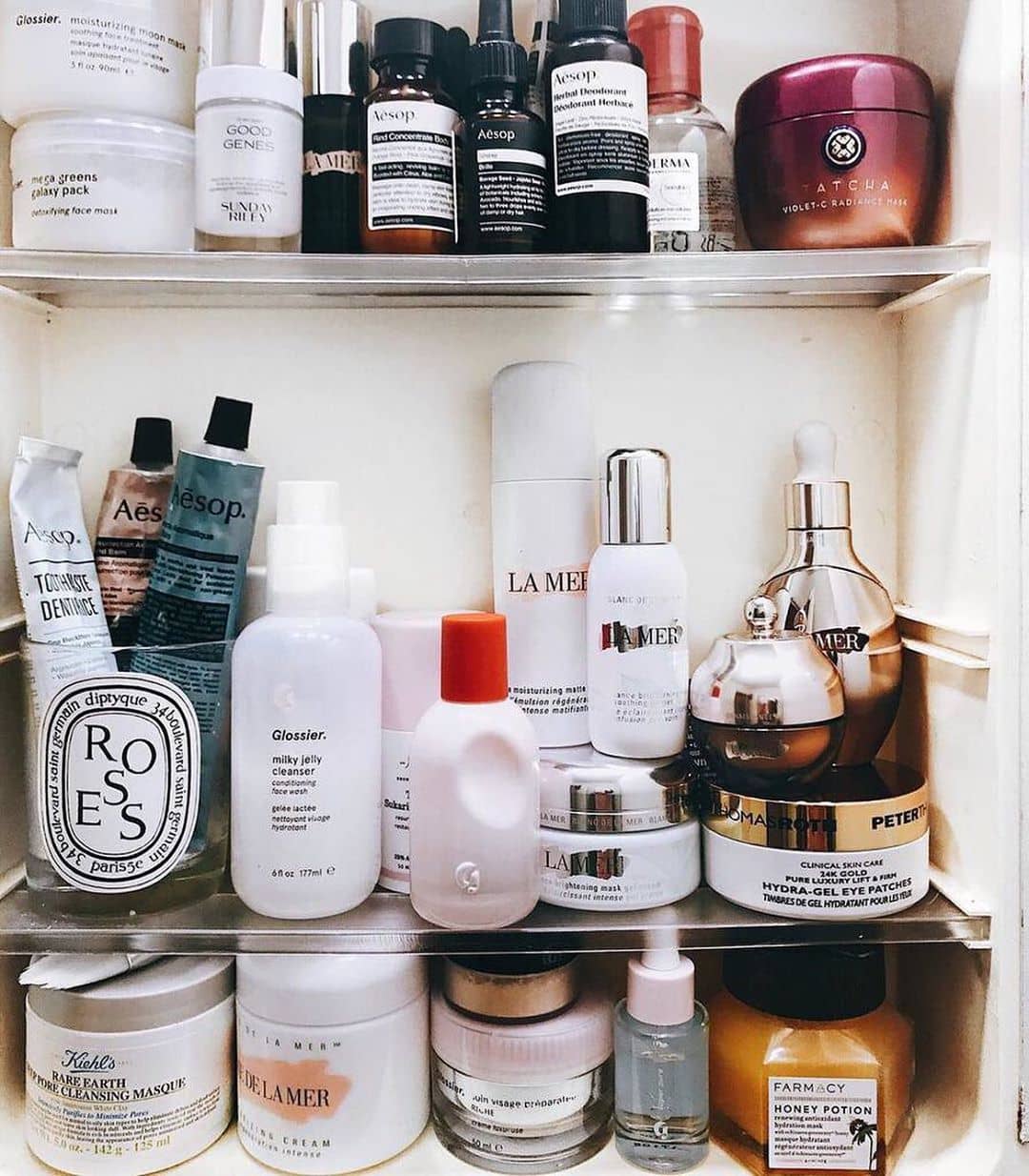 It may seem harmless, but expired beauty products can compromise skin health. | Photo: @intothegloss