Liquid Eyeshadow Is The Exciting New Product To Add To Your Makeup Routine Right Now
Here are some tips and tricks you can go by to nail that look!
Budge-proof, creaseless, highly pigmented, and easy to apply, liquid eyeshadows have been the "it" product in many beauty junkies' kits for awhile now. Its texture isn't as thick as that of cream shadows and it certainly doesn't come with the fallout that you get from from powder shadows.
It can be fully blended in seconds and dries down quick, making it perfect for when you're in a hurry or for when you don't have the time to do touch-ups. They come in either shimmery or matte formulas, giving you access to a variety of looks.
While this all sounds simple on paper, liquid eyeshadows can be a tricky products to navigate. To help you avoid possible beauty woes, here are some tips and tricks you can go by to nail that look.
Most liquid eyeshadows come in tubes with doe-foot applicators, but you can use a synthetic brush for more precise strokes or even your fingers if you're tapping the formula all over your lid.
Apply primer before going in with the product. It keeps your eyeshadow from budging and creasing, ensuring its staying power.
Start at the inner corners of your eyes, and work outwards for ease of application.
A little goes a long way—don't go overboard with the product!
When layering to build intensity, let the first coat dry down first before applying a second one. This is an easy way to avoid any mishaps.
When blending, do so with a fluffy synthetic brush.
To add dimension, apply a darker color to the outer corners of your eye and along the outer edge of your bottom lash line.
To use as eyeliner, dip an eyeliner brush into the product and apply as you would a liquid liner.
Ready to shop? Here are some brands that are available to purchase online now: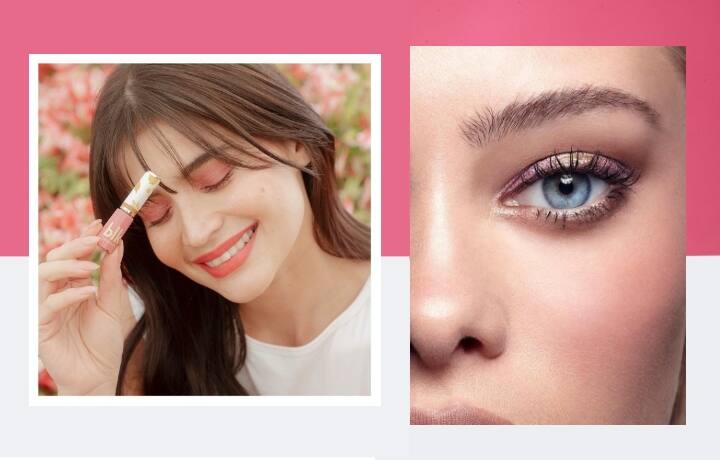 Liquid Eyeshadows
Liquid Eyeshadows