C-Drama Actress Zhao Liying's Beauty Evolution Through The Years
A look through Zhao Liying's ageless beauty through her 15 years in showbiz
It took some years before the country—and the world—took notice of Chinese actress Zhao Liying. Undoubtedly one of the most in demand celebrities in China, Zhao first entered the limelight way back in 2006, when she tried her luck in reality talent show Yahoo Search Star Game. People started taking notice of her after several years of doing support roles, with the more prominent character of Qing'er in "New My Fair Princess" in 2011 marking the beginning of her rise to popularity.
Two years later, the beautiful actress starred as the lead for "Legend of Lu Zhen"—which brought upon her now top actress status. Since then, she's climbed the ladder to fame, appearing in different movies and television shows as well as gracing covers of luxury magazines and countless brand endorsements.
Zhao's beauty, with her fair and smooth skin, small face, and almost-perfect features, she seemed to not age at all! Fans know her for her natural beauty, as one of the celebrities who didn't go under the knife. Throughout her 15-year career, her glow up is an inspirational journey that many have aspired to achieve. In the gallery below, we backtrack to her early years as a newcomer to transforming into the Zhao Li Ying that we know today.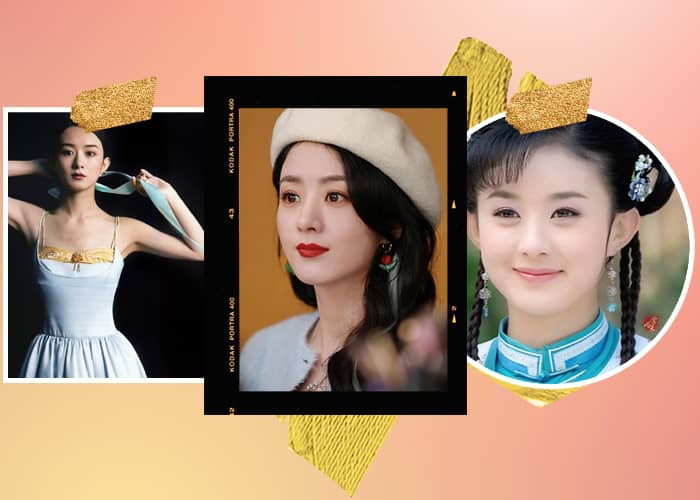 Zhao Liying Evolution
SWIPE LEFT OR RIGHT
TO NAVIGATE BETWEEN PAGES
Noble Aspirations Premiere (2016)
Photo Credit: Getty
Cover for FHM Magazine
Photo Credit: FHM Magazine China
Harper's Bazaar China (2018)
Photo Credit: Harper's Bazaar China
Harper's Bazaar China (2020)
Photo Credit: Harper's Bazaar China
New York Times Travel Magazine (2020)
Photo Credit: New York Times Travel Magazine
Lady in Red
Photo Credit: @zhaoliyingphl
Bare and Beautiful
Photo Credit: @zhaoliyingphl
Comfy Chic
Photo Credit: @zhaoliyingphl