How To Do Self-Care Like A Korean Woman
AHC Skincare leads the way towards better skin, and a better you after 21 days and beyond
They say it takes 21 days to form a habit. Now what kind of habit that is, is entirely up to you! But for AHC, a Korean skincare brand, they believe you can use those 21 days and beyond to form habits that let you take care of, and love yourself better! As we continue to live through uncertainty, one thing we can control, and should surely be mindful of, is making sure we are at our best despite what comes against us.
When was the last time you really took time to be with yourself, savor the time, and actually enjoy a simple skincare routine? Oftentimes we get caught up in the motions of life, that we forget to breathe a little, to stop and pause, and give back to ourselves. It's high time we do that, and get back to forming pockets of me time during the day. Whether that's to enjoy a movie while having a face mask on, or sitting in front of your dresser to do a relaxing skincare massage, every bit of self-love and self-care counts.
This is exactly what the 'AHC Better in 21' campaign is all about. AHC, the number 1 Korean Aesthetic Skincare brand endeavors to promote self-care and holistic wellness by making the most of skincare rituals every day, even beyond 21 days. To help reinforce these ideals, experts and special guests joined a virtual press event recently to talk about the campaign.

Bianca Cancellara, AHC Chief of Marketing, shared that apart from the importance of de-stressing during the day, "Korean women share the common belief that beauty is not about putting on a lot of makeup, but it is about cultivating the beauty of your skin." Having lived in Seoul for quite a while now, she has witnessed the culture of skincare as a necessity, with 96% of South Koreans dedicating time for beauty.
Hannah Olala, on the other hand, is a Beauty Vlogger and Entrepreneur from Vietnam, is a huge believer in AHC and its power to transform her skin. She shared that during this entire pandemic, she has been able to devote more time to caring for her skin, even embarking on a skin whitening project as she was home a lot. Being a mom and a busy career woman, she knows the value of putting herself first. "During complicated times, it's even more important to take care of yourself. When you feel happy and healthy, you can better take care of your family and all other things that matter to you"—we couldn't agree more!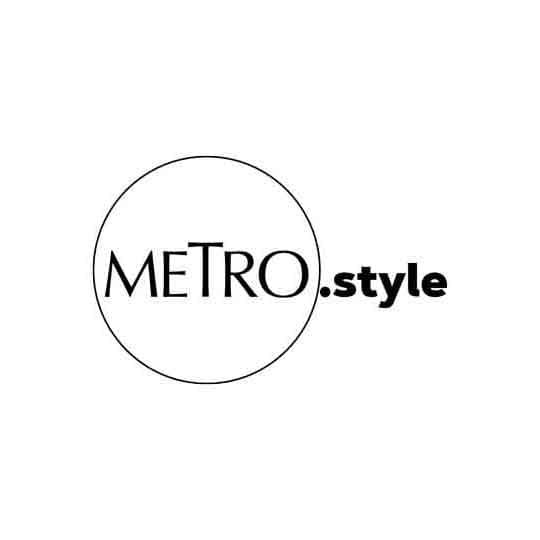 From L to R: Bianca Cancellara, AHC Chief Marketing Officer; Jay Kim, AHC Master Aesthetician; Hannah Olala, Vietnamese Beauty Vlogger and Entrepreneur; and Jeong Ok Woo, Eye Cream for Face Product & Development Manager
To further reiterate the importance of skincare in self-care, Bianca adds, "We want to hold people's hands along these 21 days, and share learnings to establish this new habit. Better in 21 is bigger than skin results, it is about holistic self-care that will help love yourself more." And what better way to get started than by taking a closer look at what products you use for your face? Are you putting enough? Are you putting too much, or are you putting too little?
Jay Kim, AHC's Master Aesthetician, tells us that good skincare is basically having to "Go back to basics. It's AHC's skip-care, a consolidated skincare routine that only includes three easy and effective steps—cleansing, hydration, and protection." These three pillars of skincare are still as effective, no matter how trendy the 12-step Korean routine seems, because sometimes, more products don't necessarily translate to better results. She also goes on to say that she herself, being a busy career mother, makes sure to maintain a routine that keeps her feeling good. She walks and runs every day, drinks green vegetable juice, and massages her legs to ease muscle tension. She loves lighting aromatic candles and applies her favorite AHC mask for 20 minutes daily.
Now if you're clueless about what product to trust to get your anti-aging, luminous skin goals down pat, we've got to recommend the new AHC Age Defense Pure Real Eye Cream for Face that boasts of being able to fight seven kinds (yes, there are 7) of wrinkles in just seven days! The tube contains AHC's exclusive ingredient called the Gold Peptide, AHC's patented ultrafine microemulsion technology for better absorption.
Jeong Ok Woo, AHC's Eye Cream for Face Product & Development Manager, tells us that "Peptides' performance in collagen synthesis went up by 173% when coated with gold. Gold also helps improve its stability and retention of efficacy, which is the key secret behind AHC's latest innovative anti-aging solution."
Scroll through the gallery to see more of AHC's product offerings, which you can already shop for today, or in the upcoming Lazada 11.11 sale, at which they will be at 30% off! Don't miss it!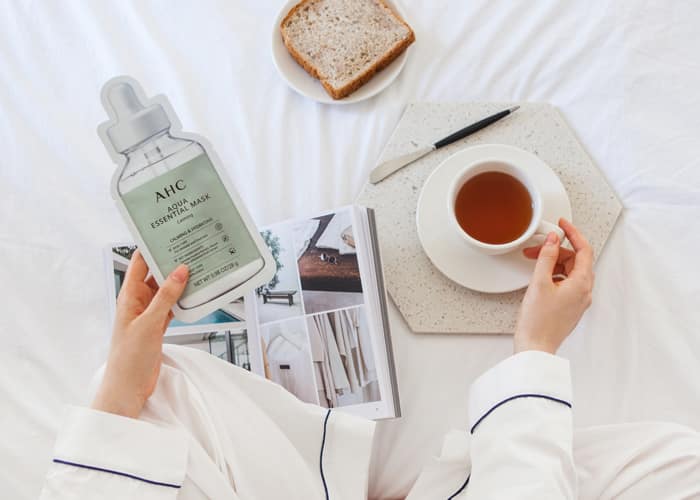 AHC Better in 21
AHC Better in 21