We Tried The Sofwave Procedure—And We Fell In Love With It!
Everything you need to know (and will learn to love) about the newest skin-tightening device that everyone's raving about
Here's the deal: I'm no stranger to non-invasive skin treatments and I'll try anything once. But I'll admit that after I tried the Sofwave—a new collagen-stimulating technology—I don't think I can ever choose another skin tightening machine ever again.
I genuinely find it amazing that aesthetic medicine continues to innovate and push forward, seeing how much the technology can evolve and improve in just a matter of years. So, when The Aivee Clinic announced that they brought an exclusive cutting-edge technology—in the form of Sofwave—back in February, the very first to do so in the country, I just knew I had to try it.
What Is Sofwave?
Sofwave is a non-invasive tissue tightening and lifting 3D ultrasound device that targets the dermis, the layer of the skin that is key for tissue tightening. The 30-45 minute treatment works to tighten skin on face and neck immediately, and it continues to put in the work by inciting cellular activity to stimulate collagen production that continues months and months after.
It addresses skin concerns such as facial lines and wrinkles, leaving skin tighter and looking youthful and refreshed. Sofwave works to restore and rebuild collagen over time and helps with firming and toning the skin, smoothing away fine lines and wrinkles, and lifting and tightening skin that has started to sag—including areas such as the jowls, jawline, neck, and brows. Moreover, Sofwave not only tightens and firms but actually also improves the quality of skin—keeping face and neck looking young, refreshed, and well-rested.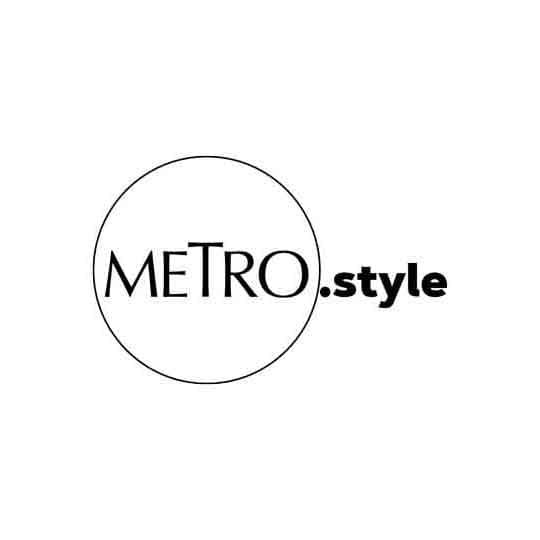 The Sofwave machine | Photo courtesy of Aivee Clinic
The Sofwave is a very slim, L-shaped device that is hooked up to a machine with a large monitor that displays the treatment depth (which the doctor customizes to your specific skin type and goals, as discussed in the pre-treatment consultation) and energy level of the ultrasound pulses. Sofwave also shows real-time skin temperature so that doctors can monitor and pinpoint the target area, minimizing discomfort and protecting the skin.
Sofwave does its magic through ultrasound technology that causes small injuries at the mid-dermis (while ensuring no damage to the epidermis or to the underlying skin beneath the dermis) and encouraging the body to produce new collagen and tighten the tissue. It uses the same reasoning as radiofrequency or microneedling, but it is relatively safer and truly non-invasive. Do remember that ultrasounds are a regular procedure we do at the doctor's office, with no possible negative side effects!
The Procedure
I drove to The A Institute at Bonifacio Global City on March 4, with my appointment penciled in for 6 pm. It was a rainy Friday evening and I just wanted to relax and do a little something special for me, thinking to myself this is the place to do it. I checked in at the reception and was led into the treatment room where the Sofwave machine was and offered anything I wanted from a drinks menu—such a treat after the long work week. After a consultation with my doctor and taking some before photos, I was prepped with a face cleansing and EMLA numbing cream. I waited for 30 minutes, with the staff popping in and checking in on me, and then it was time. I was numb and ready to go!
The doctor plotted my face and placed ultrasound gel. We were going to do my left side first, so I could see the real-time difference from left and right. The first beeps, I barely felt anything, just a tiny zap and pulling-towards-the-surface kind of energy, followed by an almost immediate cooling sensation from its integrated cooling system.
You see, unlike its other non-invasive skin tightening counterparts, Sofwave really doesn't cause much discomfort or pain, and I mean it. It may be because it targets the mid-dermis, unlike its predecessors which target deep-dermis. Combined with the EMLA cream, the zaps were bearable, and I was cracking jokes and laughing throughout. There were some areas on my face—particularly my jowls and jawline, eyebrow area, some parts of the cheeks—that I found myself wincing in discomfort, but nothing too major that I needed to take a break.
After my left side, I held up a mirror to my face and saw a significant lift on it immediately. It was like I was wearing a semi-tight ponytail, pulling the looser parts of my skin back. In comparison to the right, it was noticeably refreshed. I turned to the doctor and urgently pleaded, laughing, that we had to even it out, stat!
Jokes aside, I do have to mention that as the doctor was doing the right side of my face, I did feel a bit more pain compared to the left. She reasoned that the level of pain tolerance differs depending on your sleeping position, if you sleep on your left or right. Albeit the small increase in discomfort, the procedure was over quicker than I thought it would be. Immediately, my face and neck felt tighter and so much less tired-looking. I was out and ready to go home before 8 pm!
The Verdict
Things I love the most about Sofwave are that it is truly quick, offers minimal pain, and has zero downtime. My face did not feel bruised or sore the next day, and I was able to sleep comfortably that night. While I did not see all the results right away, I did appreciate the immediate tightening and refreshed feeling my skin had. My face and neck felt taut and looked like it, too.
It's been about five weeks post-procedure and I truly love the results. I feel much more confident to go barefaced and I just love that my skin looks so much less tired and haggard—like you literally woke up from a good night's sleep! Over the pandemic, my skin went through it all—and unfortunately this showed. The Sofwave treatment not only tightened and lifted, but it also improved my skin texture and quality. (Just like Nadine Lustre, I love the sun, exposing my skin during my daily walks outdoors. The Sofwave treatment helps build collagen and elastin to fight premature aging that can be brought about by sun damage and other irritants and pollutants.)
The procedure's "peak results" are noticeable in three months—so I still have much to look forward to with regards to skin improvement. Results last for up to a year and, depending on your doctor, can be done once or twice a year with an interval of 6-8 months.
Some Advice
While it is a quick treatment (less than an hour) you do have to factor in a little extra time for doctor's consultation and for the EMLA cream, if you wish to have the numbing on your face. (In a YouTube video, Sharon Cuneta did the Sofwave without EMLA, but I still highly recommend using EMLA cream to everybody, no matter the pain tolerance.)
Do also make sure to go through all questions with your doctor and manage your expectations. I was very lucky with my doctor at The Aivee Clinic because she was thorough and walked me through what I would expect in the days and months after. The Sofwave, like other machines, is super safe and effective but it also takes time until you will see results. So if you have a special event you want to look extra special for in a few months, now is the time to book it. (Trust me, you won't regret this one.)
Aivee Sofwave is currently available at The A Institute, The Aivee Clinic Fort, and The Aivee Clinic Alabang. Check out The Aivee Clinic on https://www.aiveeclinic.com/ and on Instagram @theaiveeclinic