13 Under 30: The Next Generation of Beautiful K-Drama Actresses
We can't wait to see more of these fresh-faced young ladies!
While it's still International Women's Month and our #KFeveronMetro is still at an all-time high, there's no better time to give a nod to the talented young women who are now taking over our Netflix algorithms. If there's a 13 Under 30: The Fresh Faces of K-Drama's Next-Generation Actors, you bet we'd have one for actresses, too!
We all know there's plenty of talent to go around; not to mention, beautiful faces to spot in our fave new K-Dramas. Admit it, we all crush on them just as much as we crush on the men they star on TV with! What else can be more exciting than discovering all these stylish, beautiful, and talented young ladies on- and off-camera? We follow them on Insta for style inspo, and watch them in their old dramas and await new ones for the feels!
Here, Metro.Style lists some of South Korea's most promising young talents and, of course, most beautiful faces to boot! From child actresses to newcomers and every woman in between, these K-Drama stars are the ones to watch this generation!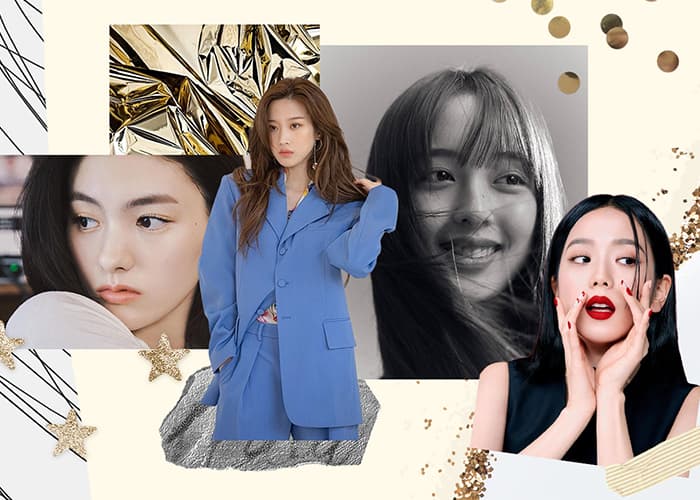 Next Gen Korean Leading Ladies
SWIPE LEFT OR RIGHT
TO NAVIGATE BETWEEN PAGES
Kim So-hyun, 21
Photo Credit: @wow_kimsohyun
Kim So-hyun, 21
Photo Credit: @wow_kimsohyun
Kim So-hyun, 21
Photo Credit: @wow_kimsohyun
Kim Yoo-jung, 21
Photo Credit: @you_r_love
Kim Yoo-jung, 21
Photo Credit: @you_r_love
Kim Yoo-jung, 21
Photo Credit: @you_r_love
Park Yoo-na, 23
Photo Credit: @youna_1997
Park Yoo-na, 23
Photo Credit: @youna_1997
Park Yoo-na, 23
Photo Credit: @youna_1997
Moon Ga-young, 24
Photo Credit: @m_kayoung
Moon Ga-young, 24
Photo Credit: @m_kayoung
Moon Ga-young, 24
Photo Credit: @m_kayoung
Kang Min-ah, 24
Photo Credit: @minah320_97
Kang Min-ah, 24
Photo Credit: @minah320_97
Kang Min-ah, 24
Photo Credit: @minah320_97
Kim Bo-ra, 25
Photo Credit: @kim_bora95
Kim Bo-ra, 25
Photo Credit: @kim_bora95
Kim Bo-ra, 25
Photo Credit: @kim_bora95
Kim Hye-yoon, 25
Photo Credit: @bts_mey_life
Kim Hye-yoon, 25
Photo Credit: @hye_yoon1110
Kim Hye-yoon, 25
Photo Credit: @hye_yoon1110
Kim Ji-in, 25
Photo Credit: @jiin.vnfc
Kim Ji-in, 25
Photo Credit: @jiin.vnfc
Kim Ji-in, 25
Photo Credit: @jiin.vnfc
Nam Ji-hyun, 26
Photo Credit: @njihyunarchive
Nam Ji-hyun, 26
Photo Credit: @hyuniiiiiii_95917
Nam Ji-hyun, 26
Photo Credit: msoopent.com
Kim Ji-soo, 26
Photo Credit: @sooyaaa___
Kim Ji-soo, 26
Photo Credit: @sooyaaa___
Kim Ji-soo, 26
Photo Credit: @sooyaaa___
Han So-hee, 26
Photo Credit: @xeesoxee
Han So-hee, 26
Photo Credit: @xeesoxee
Han So-hee, 26
Photo Credit: @xeesoxee
Stephanie Lee, 27
Photo Credit: vastenm.com
Stephanie Lee, 27
Photo Credit: @stephanielee199
Stephanie Lee, 27
Photo Credit: @stephanielee199
Kim Yong-ji, 29
Photo Credit: @demi_kimee
Kim Yong-ji, 29
Photo Credit: @demi_kimee
Kim Yong-ji, 29
Photo Credit: @demi_kimee
Lead photos via @demi_kimee, @m_kayoung, @kim_bora95, and @sooyaaa___