You Can Now Shop Your Belo Beauty Favorites Online!
Get #Belofied in the comforts of your own home!
Life has changed drastically for us in the past few weeks. Due to COVID-19, everyone is staying at home as much as they can in an effort to reduce the potential of infection and to avoid overwhelming our local medical system. Apart from that, we are also advised to keep social distancing from others, washing our hands often and wearing masks when outside the home.
All of these have, of course, affected many areas of our life—including our beauty and self-care routines. We can't visit the salon to touch up our roots for a while, manicures and pedicures are a distant memory, and professional waxing treatments are on hold.
During times of high stress and uncertainty, beauty routines and self-care can seem to be not a priority—but just so you know, they can be beneficial, too. Pampering yourself lifts your spirits and gives you a sense of normalcy during traumatic events.
That's why, it is just fitting for us to thank to a lot of beauty brands who are making an effort to provide us our beauty needs. Take the Belo Medical Group, one of the most trusted clinics for beauty transformations here in our country, for example!
Just recently, Belo Beauty introduced to us The Belo Shop—an online beauty haven for the most sought-after Belo products, for delivery within 7 working days or less, straight to your doorstep!
No matter what your skin issue is, there sure is a skincare kit for you! Their ZO Kit consists of ZO Firming Kit that addresses signs of aging and improves skin quality, Brilliance Kit that brightens the skin and fades out blemishes, Restore and Protect Kit that maintains balance and reverses damage from pollutants, and Texture and Tone Kit that tightens, tones, and smooths the skin. Check out the full line below: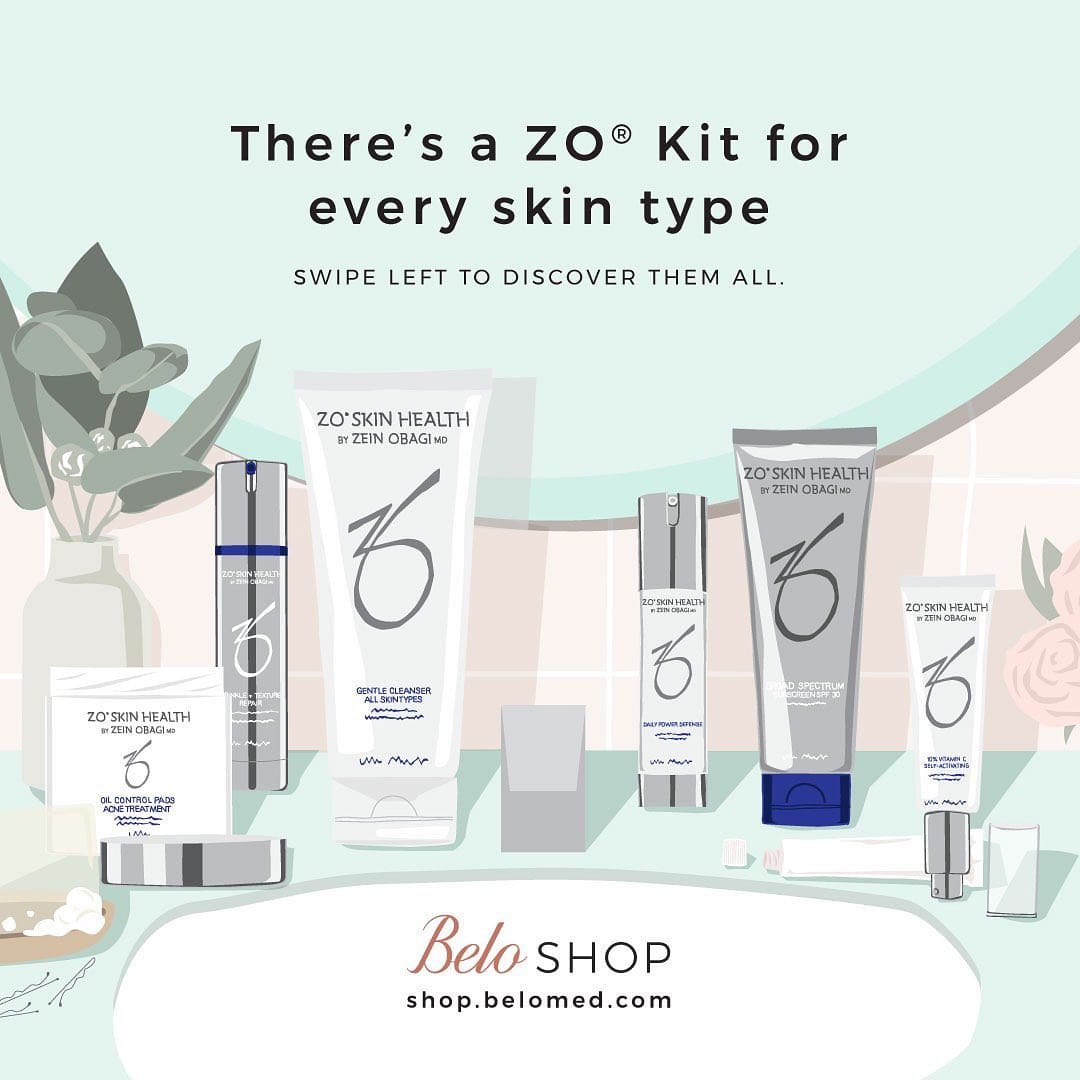 Belo Beauty's ZO Kit
Belo Beauty's ZO Kit