Bobbi Brown Is The New Creative Advisor Of Augustinus Bader!
Find out how beauty, wellness, lifestyle entrepreneur Bobbi Brown plans to lend her unique touch to luxury skincare brand Augustinus Bader's creative and product ideation, educational programs, promotional activations, marquee events, and more.
Chances are, you've seen this brand on a celebrity's Instagram account more than once before. Among Augustinus Bader's A-list fans are Alexa Chung, Priyanka Chopra, Hailey Baldwin, Kate Bosworth, Naomi Campbell, Kim Kardashian, Emily Ratajkowski, Victoria Beckham, and Jennifer Aniston. The luxury skincare brand, which is now available in the country, continues to pave the way for skincare breakthroughs, true to its founder's core. Globally recognized as one of the forerunners in stem cell biology research, Professor Augustinus Bader is among the leading scientific minds in the world. He formulated a groundbreaking wound gel that heals third-degree burns without the assistance of surgery or skin grafts. The brand Augustinus Bader was born out of this breakthrough. In 2018, inspired by his deep knowledge of the skin renewal processes, Augustinus Bader launched its two hero products: The Cream and The Rich Cream.
Things are getting even more exciting for the brand, as they have recently announced beauty, wellness, and lifestyle entrepreneur Bobbi Brown as Creative Advisor for Augustinus Bader! Talk about two powerhouse names coming together!
"Bobbi Brown is not only a celebrated industry expert but a forward-thinking entrepreneur who has, over the past several decades, played a major role in shaping culture. We feel deeply aligned in our dedication to healing, inspiring, and evolving the way we take care of our skin and ourselves", Charles Rosier, Co-Founder and CEO of Augustinus Bader shares.

Bobbi has been a longtime advocate for the brand, stating that "Since it launched, I've been obsessed with the Augustinus Bader products so I'm thrilled to now make it official and become one of their creative advisors. The Rich Cream was my first introduction to Professor Bader's genius TFC8® technology and his groundbreaking approach to skincare and I've been hooked ever since. I am very excited to partner with this team to continue helping them innovate the future of beauty and wellness."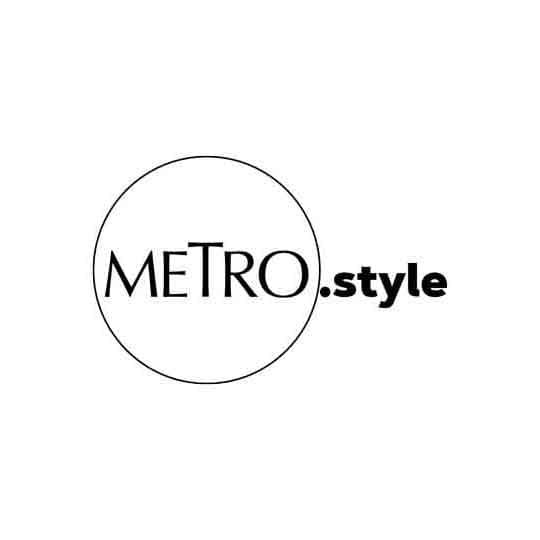 Bobbi Brown | Photo by Ben Ritter
Bobbi Brown has become a household name when it comes to cosmetics and the beauty industry in general, and continues to be one of the world's most influential makeup artists. Her empire, which now includes the highly successful clean beauty brand Jones Road Beauty, continues to fuel her passion for the industry, hoping to spread her passion for beauty and wellness to more people all over the world.
In recent years, Brown has always believed that beauty is much more than makeup and includes wellness, confidence, self-care and healthy lifestyle habits. She is a passionate advocate for beauty from the inside out, which is a natural progression of the deep relationship between Bader and Brown, and reflects our mutual commitment to supporting health, beauty, and confidence through full-body wellbeing.
We were fortunate enough to catch up with Bobbi Brown herself via an e-mail interview, to ask her further about the exciting partnership ahead.
Metro.Style: How do you plan to put the Bobbi Brown touch to Augustinus Bader's existing philosophy on beauty?
Bobbi Brown: Both brands are rooted in simplicity and efficacy. People crave products that make them look and feel better without overpromising or complicated steps. I've always been a big proponent of "skin that looks like skin" and accentuating the positive–a person is the most beautiful when they feel their best, and Augustinus Bader helps deliver on that philosophy.
Metro.Style: Apart from product efficacy, what do you think consumers are looking for in beauty brands right now?
Bobbi Brown: Customer wants clean, simple products that they feel confident using and that make them look better instantly. It's really that simple.
Metro.Style: These days, there is an emphasis on the importance of health and wellbeing. What personal wellness practices/principles do you plan on bringing with you/applying to the new Augustinus Bader brand?
Bobbi Brown: I eat clean food. I stay hydrated and drink lots of water every day and I take care of my skin and keep it moisturized. The Augustinus Bader products are part of my everyday routine and they've made a huge difference in my skin.
Augustinus Bader is available at Look at Me SM Aura Premier, and SM Beauty, SM Makati. Shop online at Look at Me, or at Lazada.