Fascinating Women 2022: Dr. Kaycee Reyes, Luminisce Founder
She has dedicated her life to educating, inspiring, and helping people live healthier, happier lives through encouraging important lifestyle changes
A lot of businesses are built with the sole goal of financial gain, while a handful are built out of passion and the motivation to help others. The latter is the case for Luminisce Holistic Skin Innovation and Innosense Organics, both founded by Dr. Kristina Reyes, a.k.a Doc Kaycee. The accomplished doctor juggles many hats—that of motherhood, marriage, and her entrepreneurial life, all of which are not easy feats.
Dr. Kaycee specializes not just in Dermatology, but is also a Well Aging Expert who specializes in Preventive Medicine and Medical Aesthetics). Building on her passion that started as a young girl has allowed her to build an entire wellness brand that caters to clients' holistic needs—that of the body, mind, soul, and spirit. She's not just well-rounded in education (she studied medicine at the University of Sto. Tomas Faculty of Medicine & Surgery, completed her Diploma in Dermatology from King's College and Master of Science in Clinical Dermatology from St. John's Institute of Dermatology at Guy's & St. Thomas Hospital in London, and has also completed her Master of Science in Preventive and Regenerative Medicine at Dresden International University in Germany), she offers her services to non-profits in her free time too.
The amazing doctor has dedicated her life to educating, inspiring, and helping people live happier, healthier lives through encouraging important lifestyle changes, and this can be seen with one scroll through her Instagram and Youtube Channel, both of which have become filled to the brim with wisdom. For this month's Metro.Style Fascinating Women feature, we talked to Dr. Kaycee and asked her our burning questions about her journey. Read on and get your dose of inspiration today!
Metro.Style (MS): Please tell us about your beginnings. How did you get to where you are now?
Dr. Kaycee Reyes (DKR): I always knew I was going to be a doctor. We lived in a compound just beside a hospital (family-owned) so nurses and doctors let me scrub in to see procedures and patients. At the early age of 10, I was already assisting in the pharmacy business so I could get my allowance. Because of that, people and medication gave me interest to pursue medicine.
At the age of five, I wanted to pursue pediatrics most probably because the doctor that I was always assisting was a beautiful and kind pediatrician. However, when I was doing my pediatrics residency in PGH and realized at 3AM while getting arterial blood gas (abg) of NICU children, I couldn't spend five more years treating sick children and talking to agitated parents. I would rather play with well children because my heart is easily broken whenever I see hopelessness in a child. I didn't realize that time that I have high empathy.
After six months, I quit for the first time in my life and I didnt know what to do next. Good thing I was absorbed by Traditional Medicine of PGH and I was working for Dr. Galveztan who taught me how to do acupuncture and herbal medicine. I was also exposed to homeopathy and Pranic healing.
MS: Has this field always been your passion?
DKR: I saw all kinds of patients in UP-PGH Traditional Medicine (eg. stroke, metabolic syndrome, spine problems, diabetes, heart disease) and did my management (history taking, physical examination, diagnostics and medications) and combined it with alternative medicine.
Most of the people went there with skin lesions, and I remember realizing that chronic inflammation from within have corresponding skin lesions, and that was why I got interested in Dermatology.
Also, I realized that to better treat patients, we don't just give them westernized medicine, but combine it with complimentary medicine to be able to treat the patients in all aspects (body, mind, spirit and soul).
I was also working as the first project head of 'Alaga Ka' project, an NGO company, of which the main aim was to build barangay health units (BHS) in provinces that can't afford health care. I facilitated the building of the first model unit in Batangas and I'm just so proud of this project that even after 14 years, it was able to build hundreds of BHS in provinces including the ones in Mindanao.
MS: Tell us the top 3 most valuable lessons you learned along the way.
DKR: First, you cant bring a good person down. Second, in order to look well, you have to be well. Lastly, truly, everything happens for a reason. We learn about others, the Divine, and about us as we encounter each process that make us who we are.
MS: What makes you wake up in the morning?
DKR: Different things, so many things. I always start my day by being grateful. Life is full of highs and lows and excitement; we just need to learn how to appreciate the good people, good things and all the blessings and learn from the not-so-nice things. For today, I woke up for my son. He usually gets me wild flowers when he comes from the playground in the morning. My husband was able to teach him that, as well as to say 'I love you' whenever he gives me flowers.
MS: What is your passion?
DKR: Innovation!
MS: If you could change one thing in your journey, what would it be?
DKR: Nothing. I think I was able to respond to life the best of my ways and now it's time to try to give back. All the experiences, good or bad, made me who I am now. I'm not entirely perfect but I think that with all the learnings and experiences, it made more ready for the next wave.
MS: As a woman today, what do you think is the value you want to pass on to future generations that will come after you?
DKR: Life is how you see it. That is why it's critical to care for yourself holistically—body, mind, spirit and soul so can look at it that way a child looks at life—carefree, alive, joyous, playful. Also, anything is possible!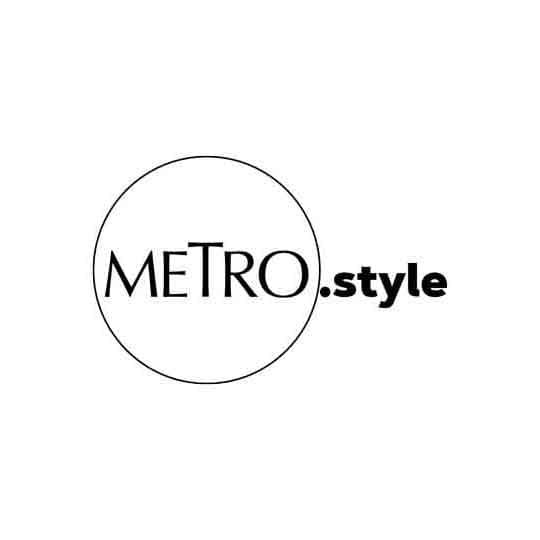 Dr. Kaycee on the job | @drkayceereyes
MS: If you could go back in time, what would you like to tell your 18-year-old self?
DKR: Keep doing what you're doing and enjoy every bit of it!
MS: What's next for you and your brand?
DKR: Right now, I'm getting my ideas by making the family and the Luminisce team healthy so we can serve the best way we can.
Follow Dr. Kaycee Reyes on Instagram at @drkayceereyes and @luminisce_official. Subscribe to her Youtube channel here.