Shop These 12 Beauty Gadgets Your Kit Needs Now!
Missing your regular trip to the beauty clinic or spa? Take matters into your own hands and enjoy a DIY beauty project for a change!
Spending more time at home made us realize a lot of things, including the fact that taking matters into our own hands, when the situation calls for it, can actually be a good thing! While we continue to miss our regular trips to the beauty clinic and salon, investing in beauty gadgets for our kits at home is the way to go!
A lot of us have found that DIY projects prove to be satisfying, and a cost-effective means in the long run—as doing things on our own, with the right guidance, can also give us the results we want. And this is true not just for beauty, but even for food, fitness, and what have you.
We bet a lot of you already have a pretty solid beauty regimen down pat, but we'd like to offer an upgraded version of it—one where we take advantage of the benefits beauty gadgets have to offer! Our hands a great, but there are certain things that only a techie item can do—like toning our face, penetrating deep into the skin using LED lights, or efficiently removing hair the safe way.
Ahead, we round up 12 of our top picks for beauty gadgets to complete your DIY kit now: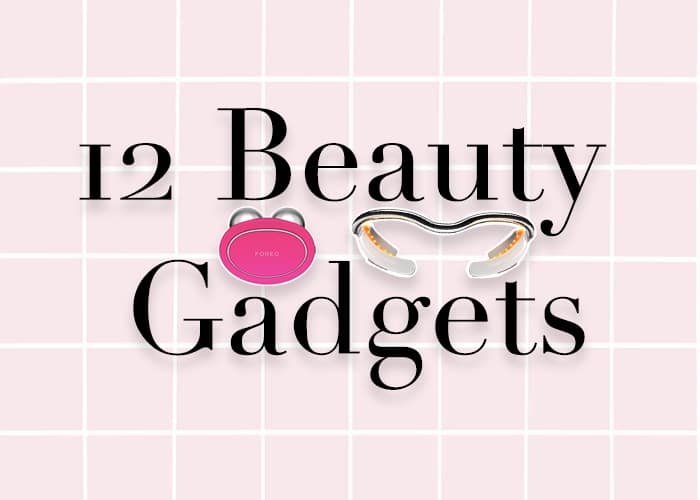 Beauty Gadgets
SWIPE LEFT OR RIGHT
TO NAVIGATE BETWEEN PAGES
CkeyiN Facial Beauty Mask With 7 LED Lights
Photo Credit: Lazada
CkeyiN 2 in 1 Electric Eyebrow Trimmer and Shaver
Photo Credit: Lazada
Foreo UFO
Photo Credit: Lazada
Foreo Bear
Photo Credit: Sephora PH
Soie Skin At-Home LED Glow Mask
Photo Credit: Soie Skin
RoseSkinCo™ IPL Laser Hair Removal Handset
Photo Credit: Rose Skin Co
Skin Inc. Optimizer Voyage Tri-Light Glasses for Bright Eyes
Photo Credit: Sephora PH
RoseSkinCo™ 4D Shaver
Photo Credit: Rose Skin Co
Michael Todd Beauty Soniclear Petite
Photo Credit: Beauty Bar
MySmile Premium Teeth Whitening System
Photo Credit: MySmile
CkeyiN Suction Blackhead Remover Kit
Photo Credit: Lazada
CkeyiN Mini Nano Ionic Mist Warm Facial Steamer
Photo Credit: Lazada