WATCH: Jinkee Pacquiao Shares Her Multi-Step Morning Skincare Routine
Find out the exact skincare products Jinkee uses to keep her skin glowing and radiant!
For centuries, people have trusted beauty products and rituals claiming to be the fountain of youth. For example, iconic beauties like Cleopatra is believed to have bathed in donkey milk for its anti-aging properties. However, these days, it's clear that aging gracefully doesn't mean relying on just one secret potion. Rather, it takes a collection of products that will restore, protect, and regenerate your skin. Self-care is a learning process, and just like skincare, experimenting and trying out what works and what doesn't is key.
Just like the rest of us, celebrities and personalities aren't immune to aging. Celebrities are at a slight advantage in the beauty aspect though, simply because they have access to some of the best aestheticians, dermatologists, and skincare products in the market. So over time, they become more knowledgeable and selective about the products they choose for their skin.
Boxing legend's wife Jinkee Pacquiao is definitely one of those select few. In her latest vlog, she shared how she actually does her morning skincare routine, which consists of nine skincare products—no wonder she has flawless skin!
Watch the full video here to see in what order she applies them and what skincare brands she trusts:
To make things easier for you, we also compiled all the skincare products she mentioned above, in case you want to try them for yourself. Scroll ahead!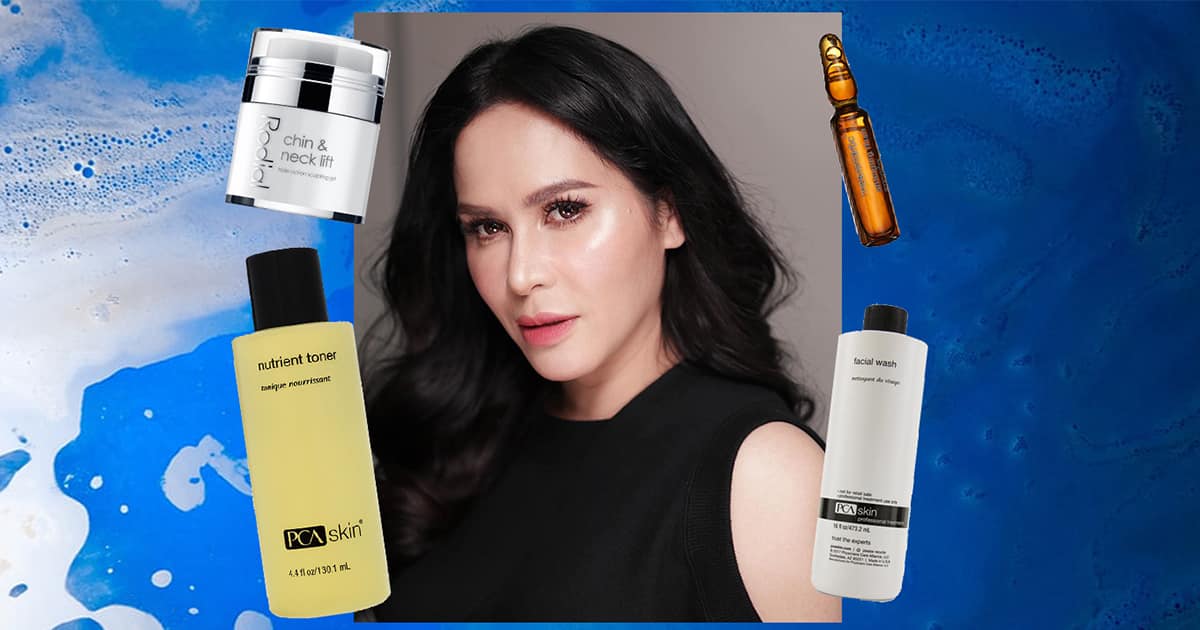 Jinkee Pacquiao's Morning Skincare Products
Jinkee Pacquiao's Morning Skincare Products