7 Things You Should Know Before Getting Fillers
Sharing my first time experience with hyaluronic acid fillers and all the things I learned along the way
Through my mid-twenties, I had always been so curious about dermal fillers but I never was "game" enough to try it. Like many, I had a lot of misconceptions about them and I thought that I'd come out of the clinic looking like somebody else (or perhaps, a distant cousin!) My skin concerns and priorities also back then were more of "looking less cheeky" or getting a more V-shaped face. And now that I've eased well into my early thirties, and having lived through a pandemic to boot, I can say that my skin concerns remain the same, but with a few additional items I wish I could improve.
I've written about how much my skin became moody amidst the pandemic last year. In short: During the height of lockdown, my hormones went out of whack, I gained weight while eating relatively the same (if not less), and I was miserable. My skin looked a weird combination of oily and dry, and I felt like I had aged so much quicker than what was fair. (I sound dramatic but I promise you, I am not!) And while I've been able to manage it with a better diet, a tune up in skincare, and getting ample sleep, it could still use some work.
Enter stage: my considering hyaluronic acid fillers, a type of dermal filler that is naturally produced within the body. I've learned to keep an open mind and to "not believe everything I think" in the past two years, and boy, I'm glad I did do those things when it came to dermal fillers.
Before I get into my list of 7 things I wish I knew before finally trying out fillers, first things first.
What are dermal fillers?
Dermal fillers are injectable implants that smooth skin and wrinkles. These are administered through injections made beneath your skin using needles. There are several kinds of fillers, but I will just list the two that are as natural as you can get. First, Hyaluronic Acid. This type of filler is already found in your skin and cartilage. You may even be slathering this on through your skincare as it is a very popular ingredient! For most people, hyaluronic acid fillers last anywhere from 9-24 months, depending on the treatment and product chosen. The second one is Calcium Hydroxylapatite, a naturally-occuring mineral found in our bones. Fillers made with this mineral last longer, sometimes up to 18 months.
The more popular of the two is Hyaluronic Acid (HA), and with good reason. As it assists skin in retaining moisture, it helps face and neck look more plump, youthful, and hydrated. In skincare, it can help as a moisturizer, but there just is no cream—no matter how expensive—that can restore lost volume within. A plus of injectable hyaluronic acid fillers? You improve skin quality while restoring volume to parts of the face that have dropped or thinned out through the years. An example of hyaluronic acid fillers is Juvéderm, which has a collection of five types.
The Experience
Before going into the Skin 101 clinic in White Plains, I had a virtual consultation via Zoom with Dr. Jennie Diaz. She walked me through the procedure and also asked me what my goals were with choosing to do the treatment. (I answered: better definition, fresher overall look. I felt like my cheeks and jowls were beginning to sag, and I just wanted a better, overall symmetry.) She assessed my facial structure and discussed with me what fillers can do for me, while keeping me looking natural.
Then it was game day on April 8. I was ushered into my treatment room where I changed into the Skin 101 robe and waited for my in-person consultation. The in-person consultation is crucial because, as Dr. Jennie says, nothing compares to when she can see me up close. We discussed what we were going to do and where, with her reassuring me that I get to see the results each step (and vial) along the way.
Before anything, my face was cleansed and prepped with EMLA numbing cream in the areas where I was going to have fillers injected. Dr. Jennie and I had decided to go with Juvéderm as it is what feels the "most natural" among what's available in the market. Since all Juvéderm fillers contain Lidocaine (a mild local anesthetic that helps numb the areas of injection), the application of EMLA was just an extra precaution to ensure comfort throughout.
We started off with my left cheekbone area where Dr. Jennie was putting one vial of Juvederm Voluma. She did it in three sections and very gently and slowly. You can feel the hyaluronic acid pushing in, ever so slightly, and even hear a minor "squishing sound" as it finds its way through the bone structure. The last bit of the vial was used for just under my eye, where the darker part of an under eye shadow lies.
I held the mirror up to my face and saw a dramatic difference under the eyes, where there were dark shadows and dullness before. It was then time for the right side, and the same process was repeated with another vial of Voluma. All in all, both cheeks were done in approximately 10 minutes!
Finally, it was time for my chin. I was lucky to do my fillers just as Allergan made the newest member of the Juvederm collection available in the country: Volux, its "thickest" consistency of HA, created especially for the chin and jaw area. In a few segments, Dr. Jennie, with her gentle and nimble hands, filled my chin with a vial of Volux. This felt slightly heavier and different from Voluma, but not uncomfortable or painful.
I experienced little to no downtime. The only thing I think back to share is that I did have tenderness and a slight heaviness on my chin area the very next day, making it feel a bit weird when I would chew or touch it, but the feeling dissipated within 24 hours.
The Verdict
What I love about fillers is that it feels completely natural and looks like it, too. I still look like me, just somehow better—more refreshed and more rested. I can easily forgo my usual daily concealer under the eyes (caused by the shadow of volume and fat loss) and the addition of the chin filler enhanced my overall facial structure. I have quite a large forehead and adding to my chin just gave my face more symmetry.
So, here are the seven things I wish I knew before I finally decided to try out dermal fillers.
1. Do your research!
You won't be doing yourself any favors not researching and just going on about life believing all the misconceptions about fillers. Yes, Hollywood has no shortage of examples of bad filler jobs, but if you don't keep an open mind, you may just miss out on the magic that fillers can do for your face whether in enhancing skin quality or reducing the visibility of wrinkles and fine lines. Note, technology and techniques have come a long way! Just check out the before and after photos at the Juvéderm Philippines website and see.
Researching also involves finding a qualified dermatologist and plastic surgeon you can trust, as well as a clinic that carries quality products. Find a list of reputable clinics at the Juvéderm Philippines website, there are over 60 listed, and you will no doubt find one near you.
2. Not all dermal fillers are created equal.
There are many different brands and types of dermal fillers in the market. This is great; you can use this to your advantage to maximize your trip to the dermatologist to mix and match for the most natural looking (and feeling) fillers. When it comes to fillers, few compare to Allergan's Juvéderm collection. In my case, I made use of two by Juvederm—Voluma for the cheek bones and just under my eyes, and Volux, for the chin.
Unlike some other brands, the Juvederm collection of fillers are natural-to-the-touch and you might even forget it's there. It's just that natural.
3. You don't need to "look old" to enjoy what fillers can do for you.
Fillers can bring a subtle glow up, and you don't need to spend too much to tweak and enhance your features. Enhance being the operative word because I still very much look like me, just subtly better and more refreshed.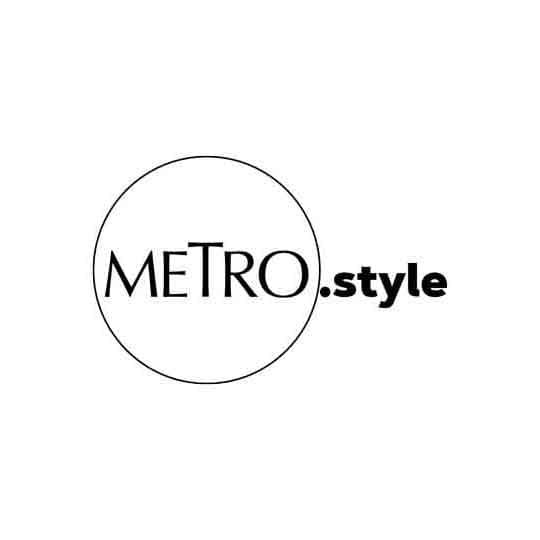 Materials provided by Allergan Aesthetics, an AbbVie company under a license agreement.   Adverse event should be reported to MedDeviceComplaintsAPAC@abbvie.com and local Allergan Aesthetics, an AbbVie company office, link here: https://www.juvederm.com.ph/contact-us   Models treated with JUVEDERM®. Actual results may vary. Images are for illustrative purposes only.
4. There's nothing to fear: you are in control!
You will see results immediately and if you don't like how you look, your doctor can adjust by either adding more filler or injecting a solution to dissolve the fillers and reverse the effects. The treatment itself is a process, you can even watch as it goes by through a mirror. I liken it to applying a buildable foundation, actually. You can choose, as it is injected, how far you'll go.
5. Be realistic.
Enter your treatment with your ideal skin goals but keep an open mind. It is true, fillers can work wonders to help your face look more defined, symmetric, fresh, and young… but it is still a non-invasive treatment and you won't be getting facelift-level results. (You will, however, get somewhere close to it, and with very little downtime.) And remember: your doctor will know best how much—or how little—you will need to achieve the best (and usually, most natural) results.
6. Ask away!
Your doctor can guide you through the treatment and also answer any and all questions during your consultation. I had so many questions about fillers, having spent years watching YouTube videos, reading articles and reviews, and I thought I knew everything there was to know about it.
Some questions that you may want to ponder prior to your consult:
How do you feel about your look and what do you want to improve? What skin goals do you want to prioritize?
What is your doctor's personal experience with fillers? Years of practice, techniques and methods they prefer, etc., and if they have any before and after photos they can share.
Talk about potential side effects and proper after treatment care, including aftercare medicine and activities to avoid. (Don't worry, there's not that many things you can't do for the 24 hours post-procedure.)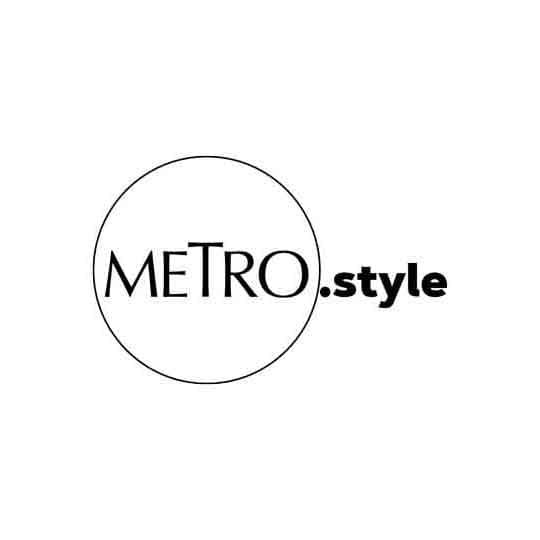 Materials provided by Allergan Aesthetics, an AbbVie company under a license agreement.   Adverse event should be reported to MedDeviceComplaintsAPAC@abbvie.com and local Allergan Aesthetics, an AbbVie company office, link here: https://www.juvederm.com.ph/contact-us   Models treated with JUVEDERM®. Actual results may vary. Images are for illustrative purposes only.
7. If you're looking for the true lunchtime lift with zero downtime… fillers may just be it.
You will get results in real time. God bless them, but no amount of skin tightening treatments or machines can fully get you the symmetry and balance that fillers can bring. Plus, if you're blessed to have a fantastic doctor like I did, you will not even bruise. You can schedule an appointment, get it done in 20-30 minutes, step out of there—and no one will know the wiser!
Interested in getting fillers? Find a clinic near you here.
Disclaimer: Author was treated through the Allergan Media Access Program. Materials provided by Allergan Aesthetics, an AbbVie company under a license agreement.
Adverse event should be reported to MedDeviceComplaintsAPAC@abbvie.com and local Allergan Aesthetics, an AbbVie company office, link here: https://www.juvederm.com.ph/contact-us
all you Models treated with JUVEDERM®. Actual results may vary. Images are for illustrative purposes only.