Beauty Secrets From The Lead Actresses Of K-Drama Thirty-Nine
The leading women of romance drama Thirty-Nine have mastered the art of ageing gracefully. We find out how Son Ye-jin, Jeon Mi-do, and Kim Ji-hyun stay fresh-faced and forever young!
"How does she do it?"
That's the question we find ourselves asking each time we see our favorite K-Drama unnies appear in their latest dramas, CFs, or even just on social media. One of the most admirable—and enviable—traits of Korean actresses is that they never seem to age. Many of our OG faves are pushing forty or are in their forties, and they're still as gorgeous as ever thanks to a combination of genetics, healthy lifestyle habits, and some well-kept skincare and beauty secrets.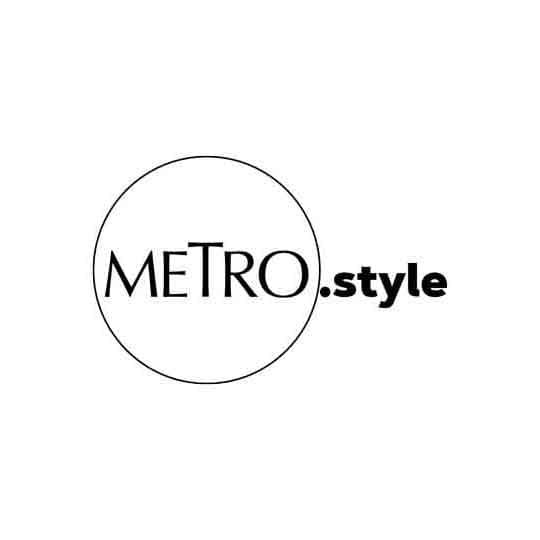 The ladies of Thirty-Nine: Jeon Mi-do, Son Ye-jin, and Kim Ji-hyun | JTBC
Ongoing Netflix romance drama Thirty-Nine casts the spotlight on a trio of best friends who are on the cusp of turning forty, giving us a glimpse of how mature women navigate the ups and downs of life, love, and friendship. Queen of Melodrama Son Ye-jin is Cha Mi-jo, the director of a dermatology clinic in Gangnam; musical theatre actress and Hospital Playlist alumni Jeon Mi-do is Jung Chan-young, an acting teacher; theatre and supporting actress Kim Ji-hyun is Jang Joo-hee, a cosmetics manager at a department store. Their in-show young-at-heart antics are supported by their fresh-faced beauty, redefining what it means to age gracefully.
Adopting healthy lifestyle habits greatly contributes to looking young and ageing well. Ye-jin believes in sleeping well, eating plenty of fruit, and drinking lots of water, sharing in an interview with Her World that it's best for us to drink two to three litres of water daily. She exercises regularly, too, making it a point to keep her long, lean physique in tip-top condition by practicing Pilates daily—she's been doing so for over a decade, and even has a license to teach it professionally.
According to the American Psychological Association, spending time outdoors is linked to both cognitive benefits and overall improvements in mental and emotional well-being. And when you're happy, you glow—just like the radiant Miss Jeon. In a game of Who, Me? on The Swoon's YouTube channel, her Hospital Playlist co-star Cho Jung-seok mentioned in a game of Who, Me? on The Swoon's YouTube channel that she loves nature. If we want skin like hers—please drop your skincare routine, unnie—we should definitely look into spending more time outdoors.
Our Thirty-Nine ladies are self-professed minimalists, too. Ye-jin doesn't subscribe to the 10-step skincare routine, telling Her World, "Having too many steps is too much, I prefer something simple, around one to two steps." Instead, she puts extra care into cleansing, rinsing her skin with water in the morning, and doing so with her preferred products—and she is extremely selective—when her schedule ends late at night.
She's a big fan of face masks, applying one every day and bringing them along when she travels. "I have oily skin, so putting on too many ingredients is not good for my skin, hence I usually go for hydrating ones." Her two favorite products are Skin Inc's Multi-Masking Facial In A Flash Mask and My Daily Dose serum, which was custom-formulated to match her skin type. Ye-jin appreciates a good DIY mask, too, having grown up watching her mother make cucumber eye masks, a beauty secret she subscribes to until today. She also uses natural aloe vera, grinding it herself to apply on her skin to avoid sunburn.
Jeon Mi-do's number one beauty secret is even simpler: brushing her teeth first thing in the morning. In an interview with The Edit, she shared that she doesn't eat or drink anything before she brushes her teeth because the germs or bacteria that stayed active during your sleep will be present in your mouth come morning. "Seriously, it has transformed my skin tone. My skin is on the brighter side, but it didn't look this clear before," she said.
While there's little we know about Kim Ji-hyun, who is relatively new to the small screen drama scene, having started her career on stage and has played mostly supporting roles, it's safe to say she's a minimalist, too. She doesn't wear a lot of make-up and stays relatively low-key, but her lovely complexion—which is even more evident when she goes bare-faced—is definitely a sign that she takes good care of herself. Hopefully, she'll reveal her own beauty secrets and skincare routine in future interviews!
Check out our gallery below to see how these gorgeous ladies have aged—have they even, really—through the years.
The Ladies of Thirty-Nine Through the Years
SWIPE LEFT OR RIGHT
TO NAVIGATE BETWEEN PAGES
Jeon Mi-do
Photo Credit: JTBC
Kim Ji-hyun
Photo Credit: JTBC
Son Ye-jin
Photo Credit: JTBC
Lead photo via JTBC. Gallery photos via Hancinema.