Metro Most Beautiful Korean Actresses: Kim Ji-Won And Her Beauty Secrets
Did you know? She doesn't carry around a "kikay kit," swears by the power of exfoliation, and keeps makeup and skincare to a minimum!
Starting off Metro's Most Beautiful Korean Actresses list is Kim Ji-won, the beauty that began her career overseas in Japan then went on to headline some of the most successful K-Drama exports that have made it to the mainstream.
The 27-year-old has starred in Descendants of the Sun and The Heirs, and more recently, in Arthdal Chronicles and Fight for My Way. Currently with 13 TV series and four movie credits to her name, we're looking forward to seeing more from her in the months to come with her recent move to new agency, S.A.L.T. Entertainment. Who knows? This versatile talent might also open her career to more music and stage projects considering her singing background, something that could give her a lot more creative expression her fans would love to see.
Aside from her professional achievements, Kim Ji-won has conquered another territory as a Hallyu star: beauty! Her youthful looks and effortless beauty have become a signature of hers and are definitely a huge draw for skincare addicts hoping to cop her beauty routines and pattern their vanity counter after hers.
And if you're anything like us—a.k.a. one of Kim Ji-won's fans dying to know more about how she keeps that complexion glowing—you'll be just as excited about this deep dive into the products, tips, and tricks of her beauty regimen. Scroll through the gallery below to get in on her secrets!
Scroll through the gallery to find out some of her beauty secrets: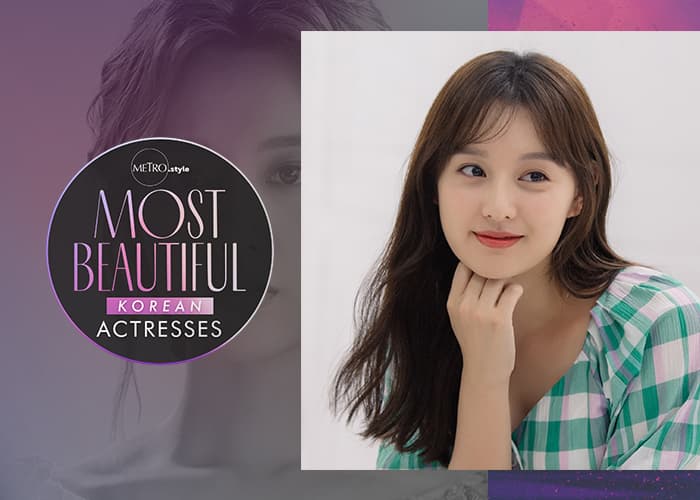 Metro Most Beautiful Korean Actresses: KIm Ji-won
Metro Most Beautiful Korean Actresses: KIm Ji-won
Here's an extra treat for those wanting to see Kim Ji-won's skincare routine in action!
Check out all 10 nominees for Metro's Most Beautiful Korean Actresses and their notable roles below:
Lead photo via Official Kim Ji-won Facebook