This Filipino Skincare Line Was Designed And Developed In Paris!
Meet Lemeur, a local skincare line that targets maskne and dryness!
In the past year, we've all become somewhat accustomed to ever-changing skin concerns we've encountered while being cooped up at home. There's maskne, skin sensitivity, dryness, and even contact dermatitis. While we continue to navigate uncertain times, what we want to be certain of is a skincare routine that works! Our skin shouldn't be another reason to get disappointed about, and definitely, a skincare routine should be fun, and effective!
And by fun and effective, we oftentimes mean simple! Gone are the days when we should adhere to a 10 to 15-step skincare routine to achieve good results! While that may work for some people, a huge majority of us prefer pared down, minimalist skincare routines to get the job done. Especially with the blazing heat these days, we can't be bothered by layering on too many products. Oftentimes, that process makes things even worse!
Someone who understands these concerns is 26-year-old entrepreneur Mae Ng, founder of the Philippine-based skincare line Lemeur. For someone who has had her fair share of skincare woes in the past, Mae created Lemeur with the goal of letting customers achieve self-confidence by way of their skin!
She created this research-based skincare line mostly after being inspired by the skincare scene in Paris, France. Mae often visited the City of Lights, and she observed that there were countless shops that lined the cobblestone streets of the city—all decked in luxe beauty products! Instead of importing goods, she thought of creating her own line that Filipinos could enjoy back home, and thus, Lemeur was born.
Her collaboration with doctors and researchers in Paris helped develop the products found in the Lemeur skincare line, which feature naturally-derived ingredients. The line offers gentle skincare products that boast of amazing results, without having to break the bank.
I admit, I'm a big sucker for packaging, so as soon as I got my hands on the Lemeur skincare line, I was really impressed. Each product comes in either a porcelain jar or bottle that gives it a beautiful luxe feel, and also allows for the product to last for up to three years if unopened. According to the brand, it's a huge trend in France, so it was but natural for Lemeur to follow suit!
But the wonders don't just stop with packaging (they're a really pretty addition to your dresser!), you have to open it and try it for yourself! Their maiden collection features five introductory products that are skin-loving, gentle, and mainly targeted for brightening, addressing acne, dark spots, and hydration. Each pick works on a cellular level to maintain skin's health, so you can focus on other things in your life!
Swipe through the gallery below to check out the products in the line, and to avail them at up to 50% for a limited time only! Happy shopping!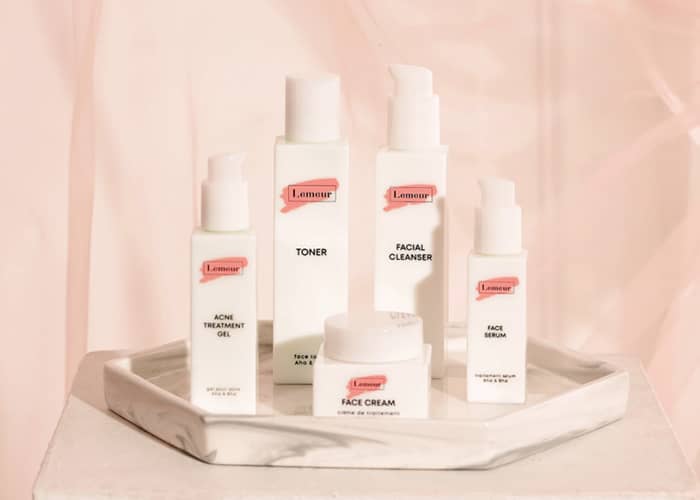 Add to Cart: Lemeur
Add to Cart: Lemeur