Martine Ho Shares Her Ultimate Pregnancy Beauty Must-Haves
Get that mom-to-be glow with these pregnancy-safe skincare products!
Growing a new human inside your body is legitimately amazing, but as we know, with it comes a whole new slew of things to worry about like what to eat or drink that wouldn't harm the baby, what if you'll go into labor early, the pain of labor and delivery, and many, many more.
Included in that list is your brand new skincare routine, of course. After all, your baby is like a sponge for all the things you put on and inside your body, which is why it's incredibly important to know what skincare products are safe to use when you're pregnant.
"For many women, pregnancy is a big push that gets them thinking about clean beauty. We want to stay far away from anything that could harm our baby, but there's a lot of uncertainty surrounding the safety of skincare for moms-to-be," Tara Foley, founder of Follain, curators and creators of the best in clean beauty industry told Brydie. "The best way to do that is by switching to healthier, non-toxic products."
The Creative Director of homegrown lifestyle brand Sunnies and soon-to-be mom Martine Ho certainly knows a thing or two about getting that pregnancy glow. She's most renowned for her signature glowing skin and monochromatic makeup looks—which are mostly in pink, peach and coral. And who can forget her wedding day, when her makeup was totally on-point? Clearly, Martine knows the value of a well thought-out makeup look and skincare.
In an Instagram post, the mom-to-be also shared her "skin's bestfriends." Martine sticked with all natural skincare as well as organic products, additionally avoiding salicylic acid, retinols, hydroquinone, and chemical sunscreens to name a few. Keep scrolling through our gallery below to see each of her product recommendations and where to get them: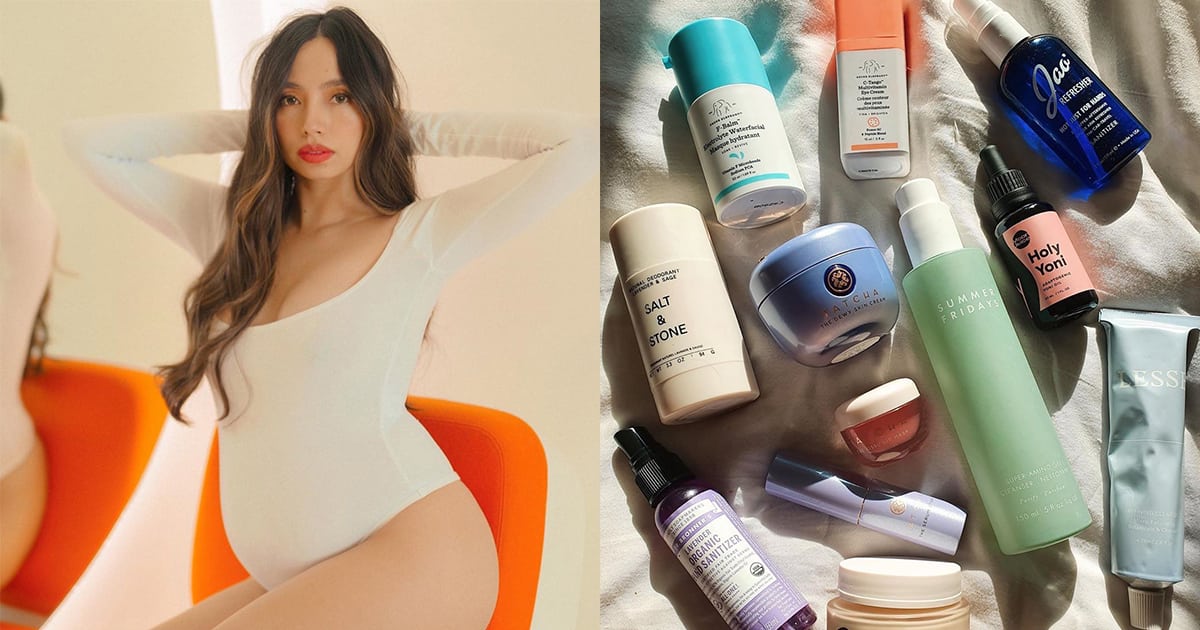 Martine Ho's Pregnancy Beauty Must-Haves
Martine Ho's Pregnancy Beauty Must-Haves