Become The Confident You With The Merz All It Takes Is U Campaign
We let you in on the expert advice we got from a leading dermatologist and psychiatrist, about how self-care can help us navigate these uncertain times!
It seems just like yesterday, we were all locked down at home, wondering when we could go out freely again. Fast forward to September of 2022, and it seems the world has gotten back to normal—quite the same, but still, somewhat different. Although majority of us have gained back our freedom to step out, meet friends and family, and go about our normal activities, it can't be denied that the pandemic has surely changed us dramatically.
Despite being out and about, there still is that feeling of uncertainty and anxiety about the pandemic. Questions like "will I get it again?", or "am I being safe enough?" still arise from time to time. All these factors add to our emotional and physical stress, thus making proper self-care and de-stressing activities a much bigger need, more than ever before.
Recently, at a special event with the media at the Shangri-La at the Fort, Merz Aesthetics launched their latest campaign 'All It Takes is U"—with a main message that focuses on one's overall confidence. Re-gaining our confidence inside and out is key to navigating such uncertain times.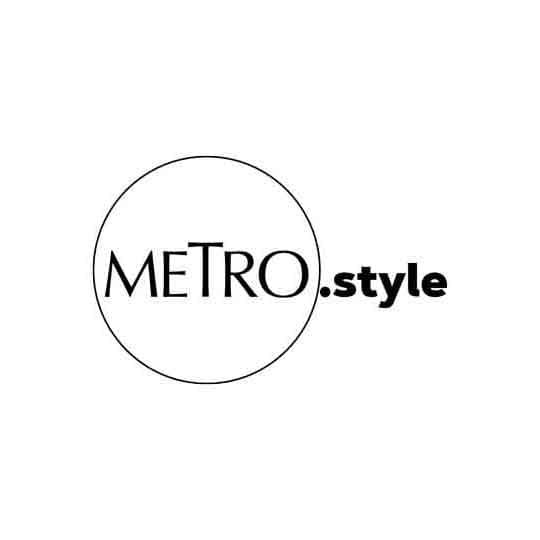 Dr. Irene Gaile Robredo-Vitas, event host Issa Litton, Miss Universe 2015 Pia Wurtzbach, Ultherapy Brand Ambassador Dr. Ed Tolentino
The event featured a talk among key personalities—Miss Universe 2015 Pia Wurtzbach, who was re-launched as the ambassador of Ultherapy®, Dr. Irene Gaile Robredo-Vitas, board-certified dermatologist, and Psychiatrist Dr. Ed Tolentino. The talk was moderated by event host Issa Litton.
Among the topics discussed were Pia Wurtzbach's journey with her mental health struggles over the pandemic, and how she overcame each one. "I was determined to stay strong, to continue my mission, my purpose, and to turn things around," she said. "I wanted to face my demons and finally take care of my heart, something which I didn't do or never cared to do", Pia shares. If there's anything we realize, it's that no matter how big of a celebrity Pia is, she's just like us, and she also goes through struggles other people do.
And because a lot of us went through mental health issues like depression and anxiety over the course of the pandemic, Dr. Ed Tolentino shared his invaluable advice for people who are still experiencing such. According to Dr. Ed, "Self-care is a term that describes everything you do deliberately for your mental, physical, and emotional well-being." Apart from that, "Self-care is vital for building resilience towards stressors in life that you can't eliminate." Over the pandemic, many have experienced a series of emotions–spreading across mental and physical manifestations. Stress and anxiety were prevalent especially in the onset of the pandemic–primarily, as Dr. Tolentino mentions, it's because there was a lack of information and therefore, being unable to tell what the next day would be.
"Be intentional about your emotional health right now," Dr. Tolentino encourages. "Create a sanctuary, focus on what you can control, and maintain the proper pillars of physical health – proper nutrition, exercise and sleep." Physical wellness supports mental wellness. Dr. Tolentino goes on to say, "Self-care relies on increased self- awareness: recognizing patterns in your emotions, including triggers; help identify what activities are necessary for your well-being."
When we say self-care, it can mean many different things. Some people consider activities like getting a massage, listening to a podcast or music, dabbling in a crafty hobby, exercising, talking to a close friend, or meditating as self-care. But one thing that's for sure is self-care involves a lot of "ME TIME"—a vital part of taking care of one's self. It's true that we can't pour from an empty cup, so filling ourselves up is crucial in being able to make ourselves available to the ones we love as well.
Dr. Irene Gaile Roberdo-Vitas agrees with this, and shares with us that she has seen this among a lot of her patients over the past two years. As a professional dermatologist who is in touch with many different patients with different needs, she has seen a lot of them go in for treatments that produce a visible effect. This is the reason patients keep going back to Ultherapy®, the only non-invasive ultrasound treatment that allows you to SEE below the skin's surface, promoting safe and effective treatments.
That is why Ultherapy® remains to be the Gold Standard in skin lifting and tightening on the brows, chin, and neck areas, and improve lines on the décolletage. Dr. Gaile shared that there are five reasons why Ultherapy® is the Gold Standard:
(1) Visualization: The doctor can see the layers of the skin tissue, allowing the practitioner control and increased confidence in delivering the treatment with precision. Dr. Gaile says "I am in control, I am confident where I deliver the energy."
(2) Customization allows the practitioner to provide a hyper-personalized treatment thru the flexibility of depth where the energy is delivered and number of lines depending on the patient's skin.
(3) the treatment is repeatable, and the results are consistent,
(4) there is absolutely no downtime, which is important to people on the go, and
(5) it's a non-invasive, not surgical treatment that can give you lifted, tighter skin that looks like you.
As we navigate these times, it's important to find out what it is that really makes us not just survive, but thrive. Whatever form of self-care you decide, the important thing is that it brings out your confidence not just on the outside, but the inside as well. It can be as simple as nourishing your body with a delicious green smoothie, or treating yourself to an Ultherapy® session.
To view the complete list of accredited clinics, please click here. For more information, you may visit www.ultherapy.com, www.merzaesthetics.com and follow them on Facebook and Instagram: @UltherapyPH @MerzAesthetics.ph.
Gold Standard Reference:
Fabi, Sabrina G. et al. "Optimizing Patient Outcomes by Customizing Treatment With Microfocused Ultrasound With Visualization: Gold Standard Consensus Guidelines from an Expert Panel." Journal of drugs in dermatology : JDD vol. 18,5 (2019): 426-432.
Park, Je-Young et al. "Customized Treatment Using Microfocused Ultrasound with Visualization for Optimized Patient Outcomes: A Review of Skin-tightening Energy Technologies and a Pan-Asian Adaptation of the Expert Panel's Gold Standard Consensus." The Journal of clinical and aesthetic dermatology vol. 14,5 (2021): E70-E79.