Metro Most Beautiful Korean Actresses: Song Ji-Hyo And Her Beauty Secrets
Her laid back, fuss-free approach to beauty and self-care is worth copping!
She's Korea's ageless girl next door, the bearer of the fountain of youth, a classic beauty icon! Song Ji-hyo is a K-idol in every way and this time, we're shining the spotlight on one of our favorite things about her: her laid back approach to beauty and self-care.
Beginning her career in the early 2000s as a print model and supporting actress, she quickly gained recognition for her talent and onscreen charm and earned her status as one of Korea's first actresses to attract international popularity. You'll likely know her from K-Dramas Emergency Couple, Ex-Girlfriend Club, Listen to Love (all of which have earned her awards), and most recently, 2020's Was It Love? But the biggest gem in her crown of achievements has to be her recurring role in variety show, Running Man. Being the only female cast member for many years, she wasn't just a welcome female presence, but she also unintentionally helped popularize the minimalist, fuss-free, bare-faced beauty trend that the most glamorous Korean actresses have adopted today!
She might say she's an accidental beauty idol, and yet the title is well-deserved. Pushing for natural beauty and confidence as a woman's most potent beauty secret, Song Ji-hyo unquestionably makes it to Metro's Most Beautiful Korean Actresses list, and in the gallery below, we share everything we love about her takes on beauty, makeup, and self-care!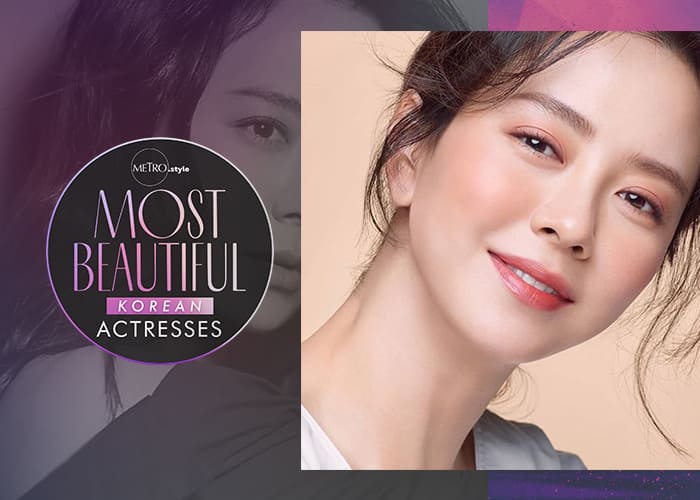 Song Ji-hyo is one of metro's most beautiful korean actresses
Song Ji-hyo is one of metro's most beautiful korean actresses
As a final treat, here's Song Ji-hyo demonstrating her full skincare and makeup routine!
Check out all 10 nominees for Metro's Most Beautiful Korean Actresses and their notable roles below: