Metro Most Beautiful Korean Actresses: IU And Her Beauty Secrets
She has three skincare products she swears by!
Korean pop superstar IU has been conquering the entertainment industry since her debut in 2008, at the age of 15. Now 27, this singer-songwriter has also made a name for herself as an actress, with starring roles in You're the Best, Pretty Man, The Producers, Persona, and, of course, Hotel del Luna.
Born Lee Ji-eun, she was given the stage name IU from the phrase 'I and you' to "symbolize the unifying force of music between people." Since her debut, she's released a total of four studio albums—Growing Up in 2009, Last Fantasy in 2011, Modern Times in 2013, and Palette in 2017—in addition to nine EPs.
In 2017, she was named the most popular idol and artist among South Koreans, according to a Gallup Korea survey. She has also donated $88,000 to the Green Umbrella Children's Fund to assist underprivileged children, and has established a scholarship at her high school alma mater, designed to help four graduates from families needing financial aid. This fresh-faced beauty has it all: the looks, the talent, and the heart!
Flip through the gallery below to find out her tips and tricks to looking the way she does!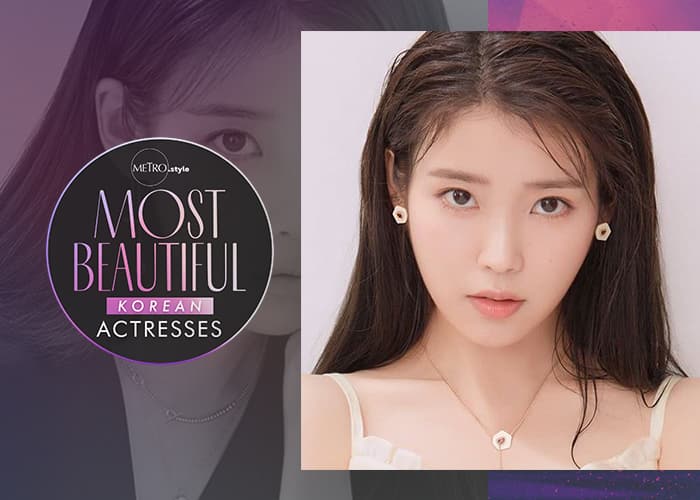 Metro Most Beautiful Korean Actresses: IU
Metro Most Beautiful Korean Actresses: IU
Check out all 10 nominees for Metro's Most Beautiful Korean Actresses and their notable roles below:
Lead photo via @j.estina_official