Metro Most Beautiful Korean Actresses: Park Min-Young And Her Beauty Secrets
Her beauty trinity? Sleep, sheet masks, and a no-excuses skincare regimen!
Whether we're talking beauty, skincare, career milestones, or personal growth, patience is a virtue!
Park Min-young, an actress who waited for five years before getting her big break, knows you can't rush life's good—and more so its great—things. Trying her hand at show business as a 19-year-old in 2005 with no prior experience, she worked her way up from bit parts to supporting roles, and slowly but surely, to leading roles and coveted endorsement deals with brands like AvouAvou, Compagna, Shiseido, Vitabrid C12, Lanchen Cosmetics, A'PIEU, and Sooryehan. Her 7.5 million-strong IG following is also evidence of how hard she's worked to get to where she is!
She's traveled light years from her beginnings from 2006's K-Drama High Kick! to make it to her breakthrough roles in coming of age shows, drama Sungkyunkwan Scandal and manga adaptation City Hunter, the latter of which had her star alongside top Hallyu star, Lee Min-ho. The fact that she's had projects pour in every year since 2006, with each succeeding one bigger than the last mirrors her career's trajectory of only going upwards and forward.
Focusing on K-Dramas instead of film, Park Min-young's most recent projects include those that Filipino audiences will recognize; catch her in What's Wrong With Secretary Kim, Her Private Life, and When the Weather is Fine! These days she's more than just an industry success story. At 34-years-old, Park Min-young has become a beauty icon, too, as she manages to look absolutely glowing onscreen and in her downtime.
Celebrating her successes as an actress and a model of agelessness, we bring you Park Min-young's best-kept skincare, beauty, and self-care secrets in the gallery below!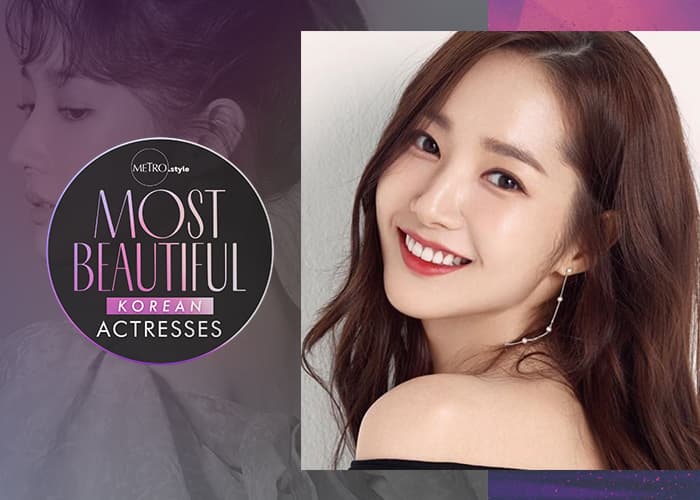 Metro Most Beautiful Korean Actresses: Park Min-young
Metro Most Beautiful Korean Actresses: Park Min-young
Check out all 10 nominees for Metro's Most Beautiful Korean Actresses and their notable roles below:
Lead photo via @rachel_mypark