All The Top K-Beauty Skincare Picks From The Metro Shop Live! Shopping Party
Watch it here, get skincare tips, and shop for your newest skin BFFs!
Just recently, we at METRO launched our first-ever SHOP LIVE!, a live online selling event featuring the best Korean Skincare products, with the help of online beauty hub, BeautyMNL! It was an evening filled with virtual shopping, loads of skincare and beauty tips, and of course, some of the best cult-favorite Korean skincare brands out there.
The event was hosted by yours truly, along with Model/TV and Events Host Janeena Chan, and BeautyMNL Beauty Category Manager Joanna Tantoco—and it was filled to the brim with insider tips and tricks, to help you achieve your best skin ever!
While a lot of us are indeed beauty fans, getting into the nitty gritty of a skincare routine can seem tedious, with the sheer amount of products available out there in the market today. That's why we decided to help you shop, even virtually, to help you decide on the best picks for your skin type. We've zeroed in on four of the most common skin types out there: Oily & Acne-Prone, Dry, Sensitive, and Normal. Scroll through the galleries below to find out what you should be stocking up on, plus some things to keep in mind!
Oily/Acne-Prone Skin
Sad to say, oily and acne-prone skin is the most common skin type out there, as evidenced by the questions we got during the event. People with oily skin usually don't just suffer shine, but also skin congestion due to trapped oil, dirt, and grime as we go on with our daily lives. If not managed well, the oil, dirt and grime gets inflamed, leading to acne. Ahead, Joanna recommended some products that make up an oily skin-friendly routine, to help cleanse, tone, and treat this skin type. All products available on beautymnl.com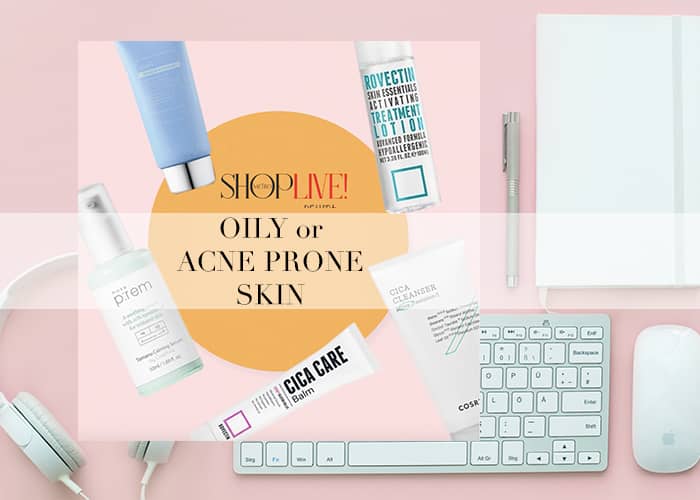 Skin Type: Oily & Acne-Prone
Skin Type: Oily & Acne-Prone
Dry Skin
Ever get that dry, stretched skin feeling after cleansing? Chances are, your skin is dried out, and if it goes on without being given the hydration it needs, you could be making your skin more prone to premature skin aging. What your skin needs are products that infuse your skin with the much-needed hydration it needs to keep a balanced moisture level, to promote plump, youthful skin. Check out the gallery for the best skin thirst-quenching K-Beauty finds! All products available at beautymnl.com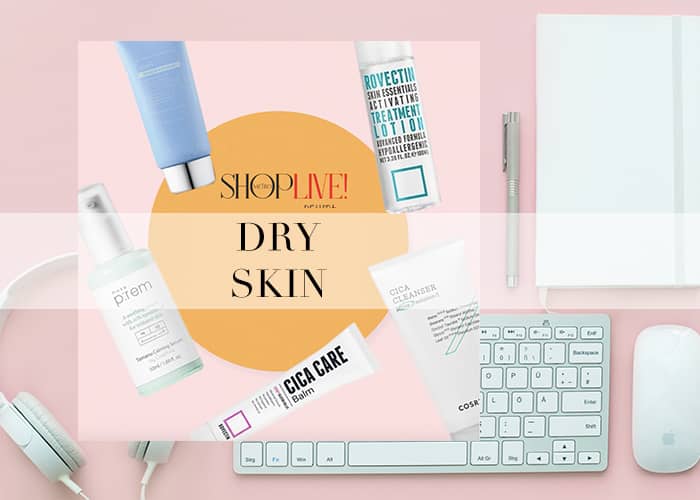 Skin Type: Dry
Skin Type: Dry
Sensitive Skin
For those who aren't sure if they have sensitive skin, some of the key indicators are frequent inflammation, redness, irritation, and yes, even acne. This skin type often reacts immediately to sun exposure, stress, harsh chemicals, and even fragrances, so it may be tricky to find products that work for you. Luckily, Joanna was able to give BeautyMNL's top picks for sensitive skin, to help calm it down, and promote its health. All products available at beautymnl.com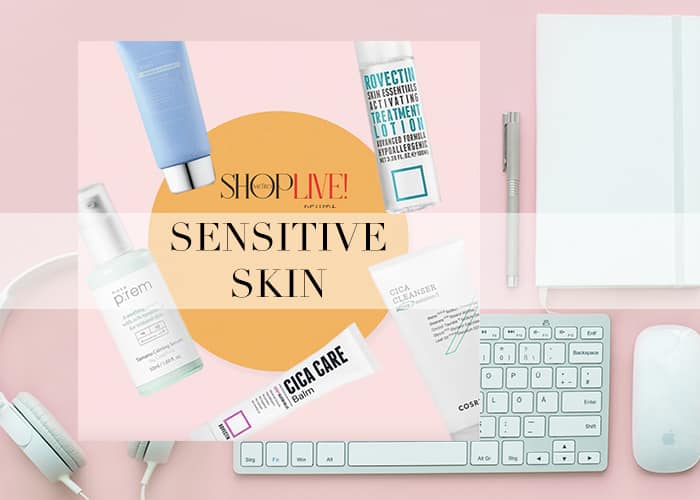 Skin Type: Sensitive
Skin Type: Sensitive
Normal Skin
Often dubbed as people who are truly #blessed, people with normal skin rarely experience any of the skin issues mentioned above. They have balanced moisture levels, don't suffer from acne (truly blessed), and have very few, if not zero blemishes or fine lines. While this skin type doesn't have to make much of an effort to look youthful and glowing, the key is to keep it that way through maintenance and good skin practices, to avoid any issues that may arise in the future.
Treating yourself to a regimen isn't just good for your skin, but it also helps with unwinding and practicing self-care—an important factor in facing these stressful, uncertain times.
Scroll through the gallery below for Joanna's top picks for Normal Skin, all available on beautymnl.com: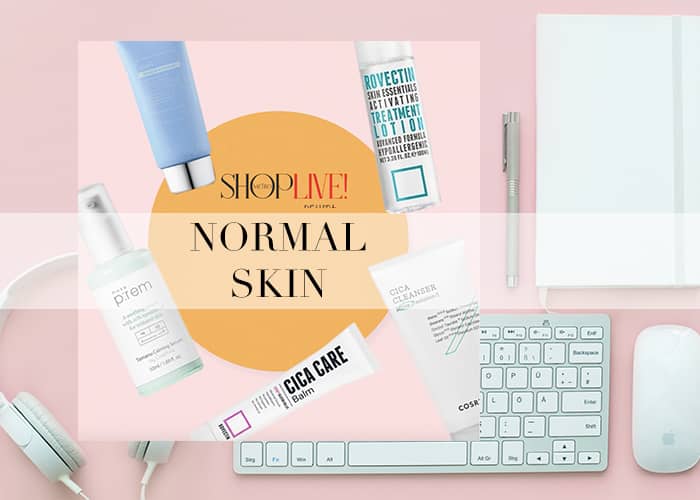 Skin Type: Normal
Skin Type: Normal
BeautyMNL is also having their K-Beauty Festival from July 26 to August 1, a 7-day sale of up to 72% off on cult favorite K-Beauty products, so don't miss it! Head over to their website to get your shopping fix now!
To watch the complete first episode of SHOP LIVE! complete with skincare tips and commentaries, watch the video below:
Special thanks to our partners:
FLM Creatives and Production Inc.
Blooms Event Styling
Albero
Balcony and Garden
Puluz Philippines
Audio-Technica