Fight These Five Aggressors Of Skin Aging And Shoot For That Glass Skin Glow
Get that glass skin shine and duel skin dehydration by fighting against these five skin stressors
Smooth and dewy skin is now a growing need, but with the little bit of time that we tail, we aim for alternative routines and beauty regimens that will make skincare much easier to execute. Thankfully, new technologies and formulations have continued to flower as beauty brands introduce their latest innovations.
This water gel wonder from Neutrogena, for one, is a generous offer for consumers who cannot squeeze time-consuming, ten-step skincare trends in their tight schedules. It is such a sweet relief that a simpler route to a fresh-face finish is made possible with minimum effort yet maximum experience.
With a fast-absorbing formula that acts like a gel and the lightweight property that it exhibits, Neutrogena Hydro Boost Water Gel has plumping effects that promise to last long. Composed of a triple-charged formula such as hyaluronic acid, amino acids, and electrolytes, it fills the skin with moisture, radiance, and more of that glass skin glow.

"Now that we are all going out again as the world opens up, I know that we can get a little bit tired of all these complications and we are looking for ways to simplify our lives. One thing where we can simplify, though, is our skincare," Bea Bravo, the Senior Marketing Manager of Johnson & Johnson, starts off.
To support Bea's statement, Neutrogena ambassador Laureen Uy attests to the effects of the product. "Back then, I used to have really, really dry skin and I feel like I wanted to put a lot of skincare products on my face, but what's important and what I learned now is that you only really just need one product that has everything your skin needs," she explains.
According to Vanessa Chong, Johnson & Johnson Research and Development Scientist for Skin Health, preventing the premature aging of skin can be simplified with the right range of beauty products that begins with a gentle cleanser, a good toner to minimize pores, a moisturizer, and to top it off, a sunscreen to protect the skin.
Combating the five most frequent causes of dehydration and skin damage, also, is a prerequisite for achieving the glass skin glow. To better understand the benefits of a healthy and hydrated skin, Vanessa talked about the top five malevolent factors that affect premature aging and how they can hamper skin health.
To know more, keep on reading about her recommendations and advice and browse through the gallery below for the five common factors that contribute to skin stress: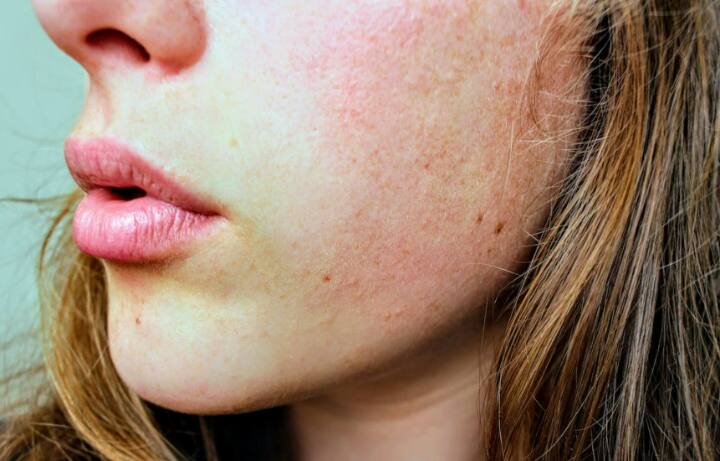 Skincare Tips
SWIPE LEFT OR RIGHT
TO NAVIGATE BETWEEN PAGES
1. Food
Photo Credit: Sebastian Coman/Pexels
Photo Credit: Arminas Raudys/Pexels
2. Pollution
Photo Credit: Pixabay/Pexels
Photo Credit: Kelly/Pexels
3. Smoking
Photo Credit: Mart Production/Pexels
Photo Credit: Cottonbro Studio/Pexels
4. Stress
Photo Credit: Energepic/Pexels
Photo Credit: Mikoto.Raw/Pexels
5. UV Rays
Photo Credit: Leeloo Thefirst/Pexels
Photo Credit: Pavel Danilyuk/Pexels
Gallery cover photo courtesy of Jenna Hamra/Pexels