The Woman Behind The Glowing Skin Of The Miss Universe Contestants
Meet Olivia Quido-Co, founder of O Skin Care, and a firm believer that "true beauty comes from within"
Year after year, we are enamored by the jaw-dropping women that join the Miss Universe pageant. Being Filipinos, we have been hardwired to be huge fans of beauty contests, and whenever this prestigious pageant comes along, you best believe it has our full attention. Just recently, we witnessed another amazing pageant where the USA's R'Bonney Gabriel emerged as the new Miss Universe, wowing the crowd with her charm, smarts, and undeniable beauty.
This got us thinking yet again: what does it truly take to win the Miss Universe pageant? What does true beauty mean? What preparations do these women have to go through? Thankfully, we got to talk to an insider who truly knows the answers to our burning questions. We spoke to Olivia Quido-Co, Miss Universe judge and founder of Olivia Quido Clinical Skincare, the official partner of the Miss Universe pageant. Scroll ahead to read her inspiring answers!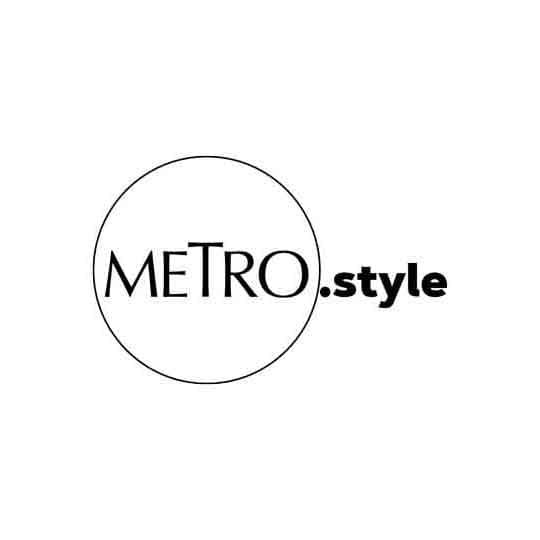 Olivia Quido-Co with Miss Universe 2022, R'bonney Gabriel | @oliviaquido
Metro.Style: Tell us about how you started your journey in the skincare business. Is this the field you've always dreamed of being in?
Olivia Quido: Skincare has always been my passion and I think I've always had a penchant for entrepreneurship. I remember back in my high school days, I sell all sorts of things. In fact, in our class year book, I wrote that I wanted to be an entrepreneur someday. My journey to skincare business started when I went to the US and decided to take up Cosmetology. Later, I realized that I was more interested in skin research, so I switched specifically to Skincare. The inspiration also stems from when I was younger and I used to have acne. I would have facials and pimple extraction treatments regularly when I was a teenager. That was also how I was exposed to the skincare business.
MS: How did O Skin Medspa come about? What is your vision for the brand?
OQ: I started my practice in 2003 inside a leased spare room at a beauty salon in Artesia, California. With only $1,500 in savings, I took a leap of faith and started my own small business as I learn the ropes of being an entrepreneur in a highly competitive industry. I had my share of ups and downs as I try to build my client base by offering facials to prominent people. I experienced distributing flyers to supermarkets, offering facials for $45, at times even giving $10-discount to clients who request for it. In 2007, I have saved enough money, experience and a decent amount of clients to be able to move to a bigger clinic. By 2012, we opened our second branch in Eagle Rock Plaza Mall. The following year, we moved the Artesia branch to Cerritos Mall in order to accommodate our increasing clientele. And the rest, as they say, is history.
MS: How is your brand different from others in the market right now? What sets it apart?
OQ: I think that the way it was designed, which is to show results in as little as one-time of usage, is what makes our brand different from others. We also have a meticulous process of releasing new products, wherein we really take our time researching, studying —and praying—for the best product to make. We take about two years to formulate, source and ship raw materials, test and re-test the products before we launch them. I am sure there are other brands that take these into consideration as well, but I believe that that is one way to set your brand apart. The quality of the product and the process of making it really matter.
MS: Why is O Skin Medspa the perfect partner for the Miss Universe pageant?
OQ: Just to clarify, Olivia Quido Clinical Skincare is the official partner of the Miss Universe pageant. Oskin Medspa is our MedSpa that is based in LA. The Olivia Quido Clinical Skincare (O Skin Care) brand has been recognized for being results-driven and fast-acting. Our products have been proven to give you immediate results as early as the next day. The Miss Universe delegates: they have the busiest, most demanding and hectic schedule during the competition and they have to have healthy-looking and glowing skin throughout the day, especially when in front of the camera. I think this is where O Skin Care fulfills its purpose. It is perfect for those who do not have the luxury of time and effort to have full-on skin-rejuvenating facials or treatments. Our products are designed to give that supple and glowing skin in just one use. You can literally use it the night before and wake up with glowing skin–and stay like that throughout the day.
MS: You have met hundreds, even thousands of beautiful women in your career. What to you is beauty?
OQ: Beauty, for me, is skin deep. It's what's inside. It's your character, your attitude, your heart that make you beautiful. And as I often quote, "true beauty comes from within."
MS: Skin plays a big role in one's self-confidence. How does Olivia Quido Clinical Skincare promote this value?
OQ: While we specialize in making products that would help make your skin looking healthy and glowing, we still promote good skincare habits. The products are just means to an end. We still have to do our part in taking good care of our skin. Having healthy skin is one of the best confidence-boosters. Also, in coming up with products, we focus on addressing skin problems or areas of the body that people usually feel conscious about like acne, darkening of the under eyes or "eye bags," dark underarms and elbows, wrinkles and fine lines on the face, etc. These skin problems usually cause low self-esteem and self confidence. We make products that address them like our "Wrinkle Blur," "Milk Brightening Bar," and "Underarm Brightener"
MS: What can you say are the pillars of good skin?
OQ: One is Elasticity. It is the skin's ability to stretch and bounce back into place. It is what gives us the plump, healthy-looking skin. When your skin loses its elasticity, it starts to sag and wrinkle. So we have to make sure that our skin has enough collagen and we can achieve that through proper skincare. Another pillar is the "glow or sheen" in our skin..or we also call it the "luster" in our skin. Absence of it makes our skin looking dull or too "matte" This usually happens when your skin cells aren't receiving the hydration they need.
MS: Describe your own personal beauty regimen. How about your diet? Wellness practices?
OQ: My morning skincare routine involves washing my face with Cleansing Milk, then putting on toner, Vitamin-C serum, Beauty Oil, moisturizer, then sunblock. My nighttime routine is almost the same: washing with cleanser, toner, then some days I would use either the Secret radiance or the Secret gold, I also exfoliate once or twice a week. And if we are testing a new product, I try it on myself. Exercise is vital. I take the time to do it at least 30 mins a day, 5 times a week. With diet, everything in moderation is a good rule of thumb.
MS: What advice would you give a woman who is aspiring to join Miss Universe in the future?
OQ: Preparation is very important. And based on the experiences of the beauty queens and beauty title holders I've talked to, it would be beneficial to have some sort of practice in the field of pageantry—whether it is regional, national or any type of local beauty pageant—before you embark on an international pageant such as the Miss Universe. Having that experience would definitely help you in terms of training yourself on how to interact with people and co-contestants. You would be able to familiarize yourself with the dynamics, the environment and the big picture of what it's like to be involved in the industry. Plus, experience is a great teacher. Knowing firsthand what it takes to be a beauty queen would give a clearer perspective and a strong foundation as an aspiring Miss Universe.
Another thing is Advocacy. Miss Universe is not just about looking good. It is a platform for women to promote hard work, good will and altruism. That said, having an advocacy or being involve with community and outreach programs early on is an advantage—more like a crucial factor—if you are aiming for Miss Universe. I've seen cases where contestants would only start searching for an advocacy or exposure to social work when they are already in the competition. That's not a very good practice. If you have aspirations of being the next Miss Universe, you have to advocate for something as early as now. In a way, it is also a good training ground, because once you've become a Miss Universe title holder, you would be involved in the humanitarian initiatives of the organization. It would work to your advantage if you have your own advocacy or you have some philanthropic experience to begin with.
MS: What is your most memorable moment in the past Miss Universe pageant?
OQ: Lives and souls being saved—Those are always the MOST memorable ones. Since I've become a born again Christian, I've always been zealous in sharing God's word with the hope (and prayers) that it would lead the people I talk to, to accept Jesus Christ as their Lord and Savior. My evangelistic ministry does not stop when I am at work or doing other secular activities. In fact, being part of the Miss Universe allows me to have a wider platform and means to evangelize more people.
In one of my "Beauty day" events during the competition, I prayed to God that He would lead and make a way for me to come up to somebody I can minister to. When it was time to wrap up, the contestants are leaving and getting ready to go to lunch, two of the contestants came back (after everybody left) and asked to take a picture with me. I gathered that that was God's signal for me to do what I've been wanting to. So I spoke with them and they both prayed with me and that day, they have accepted the Lord. It was one, if not, The Most memorable moment I've had in the Miss Universe pageant.
Follow Olivia Quido-Co on Instagram at @oliviaquido