Pia Wurtzbach Reveals Her DIY Beauty Secrets While On Quarantine
You may just want to steal them for your own routine!
When it comes to beauty, it's easy to assume that our favorite celebrities are completely stocked up on pricey makeup, hair, and skincare products; however, some of them have debunked those myths. In fact, many celebrities enjoy a good beauty bargain every now and then, opting to either making their own homemade beauty formulas or repurpose products for a multi-use approach.
Miss Universe 2015 Pia Wurtzbach is one of those celebs who sometimes takes a break from luxurious beauty treatments, and loves a fun DIY beauty project for a change! Just like us, she dipped her toes into some quarantine beauty fun!
The actress/beauty queen recently shared on Instagram that during this quarantine, she is able to let her skin breathe, and that she's so curious about homemade beauty remedies. "I've tried making my own coffee scrub, scalp sugar scrub, and even tried rubbing garlic on my finger nails (I still don't know if that's really effective) to make them grow stronger. What's your homemade beauty hack?", Pia shares.
Here at Metro.Style, we love cool beauty ideas that will ease our daily routine. And because of this, we decided to round-up her favorites in case you want try them for yourself—read on:
Coffee Facial Scrub
Infuse your beauty routine with the caffeinated effects of your morning ritual by using or reusing coffee grounds in this awesome DIY beauty treatment. Combine coconut, olive, or preferred oil, very finely ground coffee (previously brewed is fine), and a few drops of tea tree oil, or preferred essential oil. Afterwards, store in an airtight container at room temperature or in the refrigerator. To use, scoop out a small portion and gently buff in a circular motion on face.
Scalp Sugar Scrub
Brown sugar is often used as a core ingredient for preparing beauty scrubs. Not only do experts see it as a natural exfoliator, but it also emphasizes on it natural effects. To use brown sugar for the hair, just mix brown sugar and sea salt together in a bowl then add Jojoba oil (or VCO) and lemon juice. Interesting fact: this mixture can remove dandruff, treat hair fall and moisturizes your hair effectively.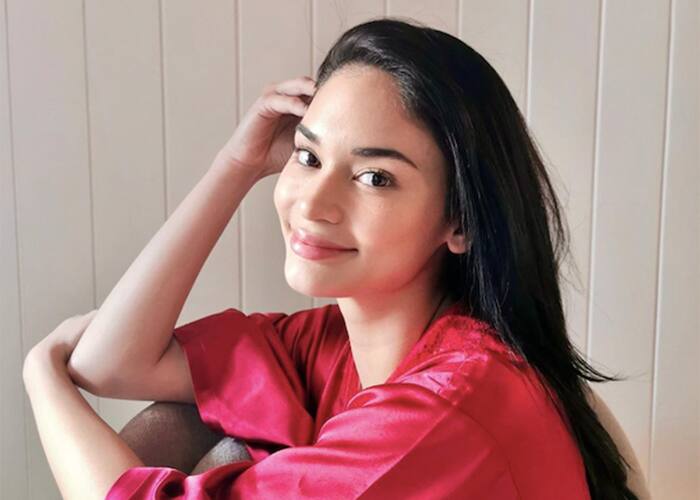 Pia Wurtzbach's Quarantine Diaries
Pia Wurtzbach's Quarantine Diaries
Garlic Rub for Fingernails
According to experts, rubbing garlic on your fingernails can make them grow faster and stronger. Don't rinse your nails for an hour, then after the waiting time, rub lemon onto them to remove the garlic smell. But try to avoid rubbing garlic on your skin or it could get stingy and it may lead to skin burn!