Skin by BYS: The Skincare Line That Urges Us To Love Ourselves Harder
Meet the new skincare line we're obsessed with!
Today is the day you love yourself harder.
Have you been having a lot more blah days than ever before? We don't blame you. Being cooped up at home for over a year is no joke. The thing is, you are not alone. We've collectively felt these feelings at some point, but at the end of the day, know that it's okay to not be okay sometimes, and what matters is that you pick yourself up afterwards.
What is self-love anyway? These days, when loving ourselves is of utmost importance, it can mean a myriad of things. It's in the extra hour of sleep you reward yourself with, it's in the ice cream bar you eat at the end of a hard-working week. For some, it means spending quality time alone—reading books, engaging in a new craft, or even avoiding watching the news. Self-love, at the end of the day, is what we do to fill ourselves up, so that our cup overflows, which in turn allows us to give more to the ones we love. Now isn't that a beautiful thing?
Every day, when we face the mirror, we want to love ourselves for who we are—in our own skin.
And speaking of skin, taking care of ourselves includes what we put on our faces. Day in and day out, whether we're staying at home or otherwise, we are constantly making decisions that either help us love ourselves more or not. One brand that understands this well is BYS, a cult favorite cosmetics brand we've come to love through the years. This year, they're introducing us to a brand new facet of their lineup, one that has been produced by the team behind BYS Philippines—a major feat!
"We are forging exciting new ground like never before. The iFace team has always had big dreams. And this time, our dream of making the Philippines lead when it comes to skin care innovations on the world stage has become a reality," shares Angie Goyena, General Manager of iFace, the distributor of BYS Cosmetics in the country.
We're proud to be one of the first to let you in on Skin by BYS—the skincare brand that lets you love yourself harder.
The skincare line features a complete range of products that cater to a wide range of skin types, from its cleanser, micellar water, sheet mask, serums, toner, eye cream, face cream, and SPF. These are everything anyone would need to get that much-needed me time in everyday. Spending time with oneself, embracing one's imperfections, and turning those into what makes you special, is what self-love is about, after all.
Skin by BYS contains Botaniceutical Plus - 10, which are 10 powerful, natural ingredients that target most skin concerns: deep cleansing, dryness, irritation, dull and uneven skin tone, improving elasticity, and fighting free radicals linked to aging.
Ready to love yourself a little harder? Swipe through the gallery below to check out the complete line of products under the Skin by BYS line, and start adding to cart today!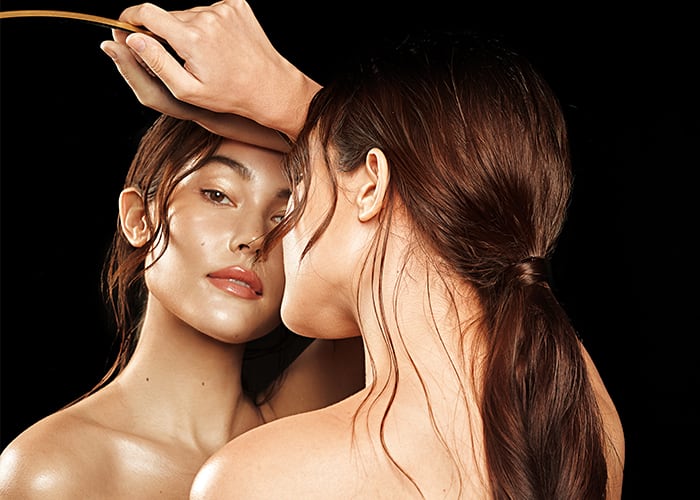 SHOP Skin by BYS
SHOP Skin by BYS
And perhaps what makes Skin by BYS most promising is threefold: each product in the range is ethically crafted (vegan and cruelty-free), is hypoallergenic, and contains absolutely none of the harmful chemicals (petroleum, artificial colors, propylene glycol, MEA, DEA, TEA, phthalates, triclosan, parabens, and sulphates). Surely, these are products that will give your skin all the love that it needs.

Skin by BYS is exclusively available at Watsons, The SM Store, and online on Watsons and ShopSM.
Photo: Dookie Ducay
MUA: Chuchie Ledesma
Hair: Diverly Echavia
Model: Adela-Mae Marshall of Mercator Model Management
Produced by: Geolette Esguerra
Creative Direction: Raff Colmenar
Sittings Editor: Kate Paras-Santiago
Coordination: Randz Manucom, Carla Buyo, Cara Tirona
Text: Grace Libero-Cruz