Lucy Torres-Gomez Let Us In On How The Quarantine Changed Her Skincare Routine
She tells us how going bare helped her skin reboot during the lockdown
Skincare has been the hot topic for over a year now. With the pandemic still on-going, the reality is, makeup still takes the backseat in beauty, and everyone is pretty much on their A game when it comes to skincare. Being cooped up at home gives us the chance to really focus on what routines work, what doesn't, and what can still be done. This has given room for us beauty addicts to experiment, discover new products, and devote more time and TLC to our skin—oh joy!
One ageless beauty who has truly taken time in quarantine to perfect her skincare routine is none other than the beautiful Lucy Torres-Gomez, the new face of Thai skincare brand Snailwhite Gold. In an interview, she shares with us some of her best-kept skincare secrets, her must-haves, and how her habits have changed over the course of the quarantine year. Read on, and get skinspired!
Metro.Style (MS): How has your skincare routine changed over the course of the one-year quarantine? Did you notice changes in your skin concerns?
Lucy Torres-Gomez (LTG): I think the lockdown was the best time for a reboot. I actually went bare—meaning for a long stretch of time, I actually stopped all skincare treatments just to make my skin really breathe and detox. Then I slowly reintroduced my skincare regimen, observing carefully which ones were essential, and those I could well do without.
I became very mindful, too, of what I was eating. I realized more than ever that good skin can only really happen if you are also eating healthy and clean. It is a process though, and shows results that although are not instant are also sensible and more sustainable. My takeaway is that whether it is a good or bad skin day what's important is you understand your skin and its moods better, and you can be better friends. After all, your skin is but a reflection of your interior health. Personally, on a high fruit diet, and by managing stress levels, and keeping most things in balance skin can be at its best. No rocket science there and I cannot speak for all but that is what has worked for me.
MS: Describe your self-care routine at home these days. What do you do to de-stress?
LTG: That is another thing. I was blindly loyal to just one skincare regimen for the longest time. But now, I rotate several products depending on what my skin needs. It is a constant balancing act. In terms of de-stressing I have many kinds of happy. Yoga. Qigong. Easy and fast access to either mountain or sea. I have my arts and crafts. My journal. Music. Books. The gift of family. Good health. Prayer time. I take nothing for granted.
MS: What makeup/skincare habits have you changed over the past year?
LTG: I haven't worn foundation in over a year, it is impossible anyway in the heat and humidity here in the countryside. So it's really just been blush and lip color for the most part. That is why good skin is the best foundation, it is amazing how little you really need, and it makes getting ready so fast.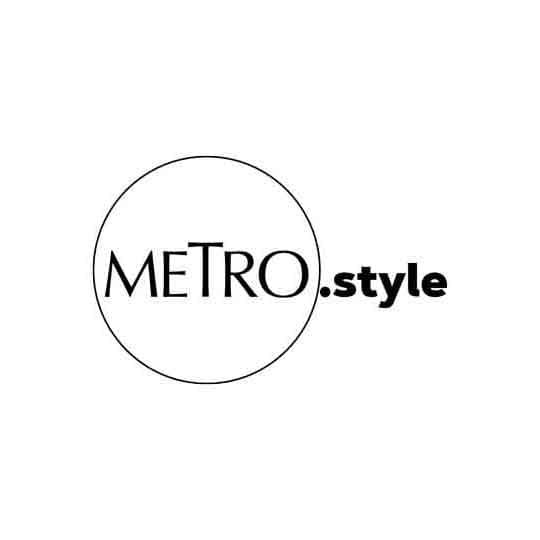 Lucy in the countryside | @lucytgomez
MS: Give us your beauty trend forecast: what are 3 items that are out, and 3 items that are in for Lucy Torres-Gomez?
LTG: Am not good with trends, I have never fallen for them. I have been using gua sha tools long before it gained popularity though, and that is mainly because I have always been fascinated with Traditional Chinese Medicine and all things natural.
Lead photos courtesy of Snailwhite.