This Skincare Line Can Be Used On Your Vulva AND Your Entire Body!
It's enriched in microbiome-friendly prebiotics!
The brand that revolutionized the way we see vulva products is back for a brand new line that you can use not just for your vulva, but for your entire body (yes, including your face). It's the world's first luxury self-care range for the vulva, face and body, developed by the global authority in vulva care with 20 years of industry experience. The products are sulfate, paraben, and petrochemical-free, making it a safe choice and great investment for the skin.
This year, they're ready to disrupt the industry with the introduction of their brand new prebiotic range of five products that are microbiome-friendly. Our skin needs all the help it can get from daily wear and tear, and this line ensures we are able to reset skin to its healthiest state, rebalance its immune system, and boost its natural defense barrier—helping it get resilient against sensitivities, oxidative stress, and damaging free radicals.
Swipe through the gallery below to find out more about each of these five new multi-use products to add to your routine: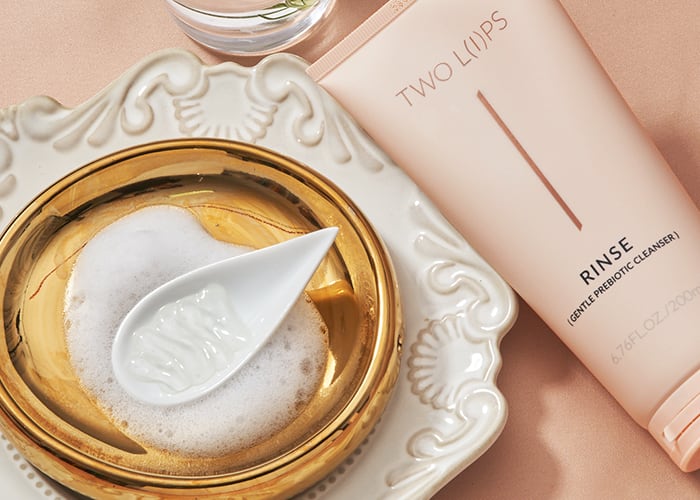 Two Lips Prebiotic Skincare Line
Two Lips Prebiotic Skincare Line