This Expert Answers All Your Basic Skincare Concerns In This Book
Dr. Clarissa V. Cellona's "What's Up with My Skin?" will teach parents and teens about skincare basics
When you start caring about your skin when you hit age 20, that might just be too late to undo the bad habits and skincare issues you've had in your teens, which is why this book by Dr. Clarissa V. Cellona is so timely now. In "What's Up With My Skin," she shares her expertise to parents and teens brought about by almost 20 years of clinical and aesthetic practice in dermatology.
What we love about the book is that it's a creatively-executed guide and an informational primer in one. It's a quick read not only for teens dealing with skin issues but also for their parents who encounter the same concerns as the kids.
What we love: The section dedicated to cosmetics and whitening which are relevant even for people of all ages.
Dr. Cellona, who is also the Founder and Lead Dermatologist at SKINCELL, also included a guide on the most frequently encountered skin issues observed by teenagers such as acne, body oder, body hair, eczema, and dandruff.
"What's Up with My Skin?" was created with colorful illustrations and written with a comforting and clarifying tone: The author wanted to present each topic and chapter in an easy-to-understand approach, mixing empowering knowledge in this chic format.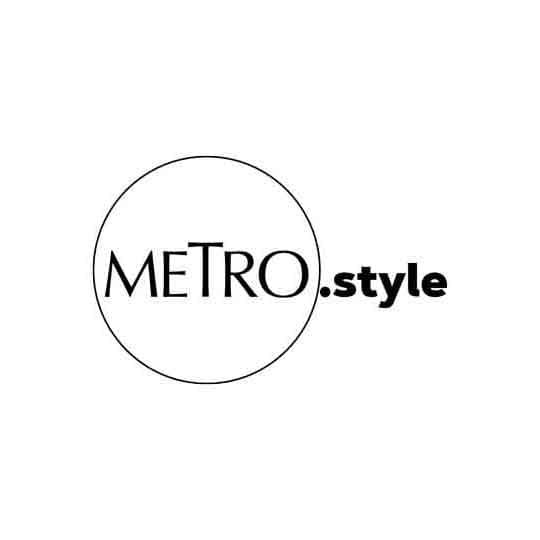 What's Up With My Skin will help parents and teens understand the skin concerns that could come up as they reach adolescence.
"I've been a dermatologist for almost 20 years and I consulted for quite a large number of patients. The most common cases were often related to teen-related skin issues," says the author Dr. Clarissa V. Cellona.
"Understandably, the challenges in managing teen skin can be very distressing not only to the young patient but to the parents as well."
Because of her vast experience, Dr. Cellona (or simply Dr. Issa as referred to by her patients) decided to write an easy-to-read pamphlet developed in a highly educational format about the skin's biological changes during puberty.
Her top-of-mind she says, was to "dispel all these skin myths and correct all the wrong information found on the less-than-trustworthy sources online."
"Sure, everything is available on the internet. But are the parents and kids getting the right information ... or are they getting disinformation in return?" Dr. Issa asks.
Aside from leading her group of Board-Certified Dermatologists and highly trained personnel at SKINCELL, Dr. Issa is also an active consultant at the St. Luke's Medical Center – Global City where she heads the Environmental Dermatology Unit.
She graduated from the INTARMED Program of the University of the Philippines - UP College of Medicine and trained in Dermatology at the UP-PGH. Dr. Issa then completed her fellowship under the mentorship of renowned American dermatologist Dr. Howard Maibach at the University of California San Francisco (UCSF).
A member of the Philippine Dermatological Society, Dr. Issa was inspired to tackle the complex topic of teenage skin during the height of the pandemic. She hopes that her guidebook can help the youth navigate the physiological and anatomical changes they will experience during their adolescent years.
"This book is dedicated to my only teenage son, Angelo, as well as all the youth out there. They are all very fortunate to grow up at a time when it is now easier to treat their skin concerns due to advancements in medicine particularly in dermatology."
Here are some of Dr. Issa's reminders about skincare.
On the most challenging skincare condition for kids:
I would say eczema and acne. Because of the chronic and relapsing nature of both ailments, acn and eczema have significant psychosocial impacts especially on teens. The kids and their parents need to be assured that their skin condition are treatable and highly responsive to the right treatments. Early treatment minimizes the chance for scars and helps them enjoy their teen life more.
On the most effective way to cure acne:
Acne is best treated with the right combination protocols formulated, supervised and managed by a board certified dermatologist. These include the use of topical creams, oral medications and select laser procedures. Remember that acne may be a sign of an underlying medical condition such as hormonal imbalance, allergies or even intolerance to certain medications. Only a medical expert can diagnose and detect such subtle signs.
On the very active lifestyles of teenagers:
I have a lot of teen patients who lead very active lifestyles with many of them heavily exposed to the sun. Their activities predisposes them to a unique set of skin concerns. So I always take the time to remind them to wear broad spectrum sunscreen to protect against long term complications of UV exposure.
On the best products for Southeast Asian weather:
I like the consistency of gel formulations and some serums that are lightly formulated and easily absorbed by the skin. Since many Filipinos have sensitive skin, I think water-based gels work well in tropical weather. Combination skin concerns are also not uncommon. In fact, majority of my patients have combination skin. In my clinics, we have available custom created creams formulated to address combination skin types and can be used safely with patient's own existing skin regimen to boost their efficacy and balance out any deficiencies.
"What's Up With my Skin?" will be made available at select Online Book Stores, SKINCELL clinics and SKINCELL on Lazada. Follow @skincell.care on Instagram and Facebook for the latest updates or visit https://skincell.care/ to know more.