This Supporter of the Filipino Entrepreneurial Spirit Started Her Own Local Label
While a huge margin of the workforce closes, Jen Dingalan created new opportunities to ensure opportunities stay open via her new project—Daily Habi
A catastrophic 9.5 percent shrink in the country's gross domestic product has been reported after a year with the COVID-19 pandemic. With 99.5 percent of the businesses in the country accounting for MSMEs, the pressure on the sector to bounce back has never been this high.
With severely low demand, MSMEs have tried to remain competitive by adapting to the new normal by force. From diversified goods, digital platforms, cost-cutting measures to implementing skeletal workforce, the efforts remain sluggish to recover from the pandemic toll.
Jennelaine "Jen" Dingalan, formerly Programs Development Officer of the Philippine Center for Entrepreneurship- Go Negosyo, is one of the people behind the alleviation of the downward spiraling economy since the onset of restrictions in business activities caused by the outbreak. While a huge margin of the workforce closes, her duty doubles to ensure opportunities stay open.
Igniting entrepreneurial spirit
Before the pandemic, Jen has led and pioneered Mentor Me On Wheels (MMOW), the biggest free one-on-one mentorship program in the country for aspiring and established MSMEs. The program has rolled out into 13 regions with 37 strategic locations benefiting 14,711 Filipinos nationwide.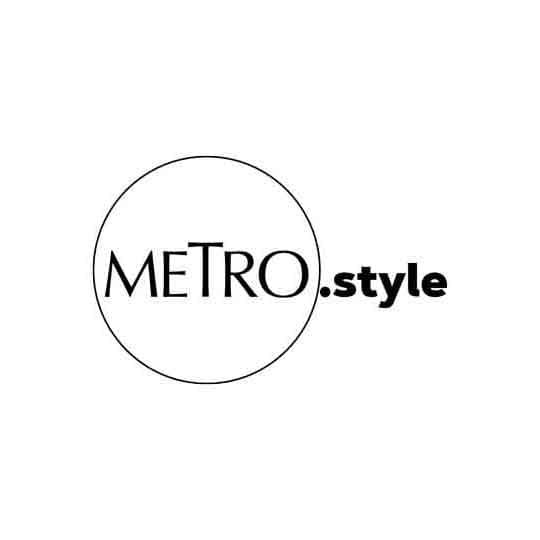 Mentor Me On Wheels – Women Roll out in SM Megamall last February 28, 2020 in line with the celebration of International Women's Month. Jampacked crowd attended by over 100 women mentors and more than 700 aspiring entrepreneurs and SMEs.
Upon the outbreak of the pandemic, Jen immediately spearheaded the digitalization of MMOW to Mentor Me Online (MMO), a free digital platform that features financing opportunities for SMEs, one-on-one mentoring sessions, thematic and industry based panel discussions, and market access through product showcasing. The program covers topic on business navigation, innovation in business operations, supply chain management, crisis mitigation, and business continuity planning.
In previously held sessions, MMO featured top Philippine business executives and Go Negosyo mentors such as Rosalind Wee of W Group of Companies, Michael Tan of the LT Group Inc., Henry Lim Bon Liong of SL Agritech Corp., Bernie Liu of Golden ABC, Jerome Ong of CDO Foodsphere Inc, and William Belo of Wilcon Depot.
Key industry leaders and digital innovation champions like Angeline Tham and George Royeca of Angkas, Dannah Majarocon of Lalamove PH, Josiah and Chiqui Go of Mansmith and Fielders Inc. were also onboard.
More leaders from business organizations also actively participated, including Bing Limjoco of Philippine Chamber of Commerce and Industry, Sheryl Quintana of Philippine Franchise Association, Rosemarie Ong of Philippine Retailers Association, and Mylene Abiva of Women Business Council.
Celebrity entrepreneurs—Dr. Vicky Belo, Boy Abunda, Rissa Mananquil-Trillo, Erwan Heusaff, Slater Young, Marvin Agustin, and more—also joined the cause of keeping the business sector afloat.
Key financial institutions such as BDO Unibank, BPI, PNB, Landbank, SBCORP, Cebuana Lhuiller Bank, Security Bank, Esquire Financing Inc, and CARD MRI also joined the platform to promote financial and capital opportunities to SMEs.
"We have mobilized more than a thousand entrepreneurs, influencers, and business leaders in our online platform to exchange business effective practices to inspire and mentor our fellow kababayans in time of crisis," says Jen. "Their invaluable networking and mentoring sessions are all done pro bono. This for me reflects modern-day bayanihan where we uplift each other despite both unique and mutual challenges."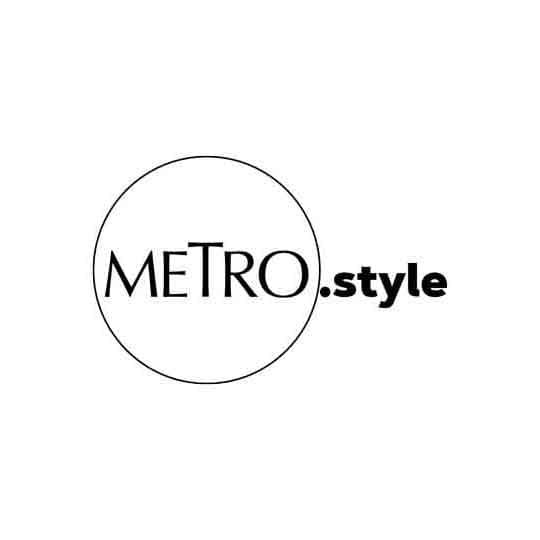 Behind the scenes of Mentor Me Online episode celebrating Go Negosyo's 15th year anniversary with celebrity couple guests; Anthony Pangilinan (Host), Louie Ocampo and Jojo Ocampo; Hayden Kho and Dr. Vicky Belo; Aga Muhlach and Charlene Gonzales-Muhlach.
By April 2021, Jen and hear team have aired over 500 episodes and featured hundreds of stories of inspiring entrepreneurs and business leaders from different industries. She also lobbied for the provision of Puhunan Pang-Negosyo, a financial aid to SMEs affected by the pandemic. Through this, Go Negosyo was able to provide 11 million pesos and counting to over 1,400 SMEs nationwide.
The project has been instrumental for the growth of the organization's online presence from 1 million to 2 million-and-counting followers since its implementation. Go Negosyo is now the #1 NGO page in the Philippines and was hailed as the fastest-growing NGO page in the country.
The motivation
Jen was left to care for her younger sister upon their mother's decision to work overseas as a beautician. At age eight, she had to learn responsibility while their father scoured for their daily meals, jumping from one job to another.
"Growing up with an OFW-parent is never easy, and that fuels me to continue my mission in helping more aspiring, micro and small entrepreneurs," Jen says.
With a degree in Communication Arts, Jen has always worked behind the camera. It was not until her mentorship under the Presidential Adviser for Entrepreneurship and Go Negosyo founder Joey Concepcion that her appreciation for socio-economic development was fostered.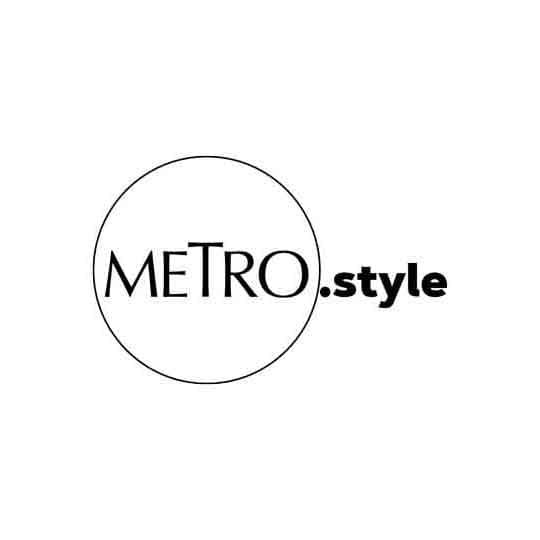 Jen with Presidential Adviser for Entrepreneurship and Go Negosyo Founder – Joey Concepcion during the ASEAN Business Advisory Council Chairmanship 2017.
Jen's personal experience from home and her continuous development from the people she works with nurtured her to be an enterprising, multi-advocate young leader with a depth of experience in nationwide programs management, stakeholder relations, and public-private sector partnerships.
Today, she continues her mission to forward entrepreneurship for those who continue to find means for survival.
"I believe that greener pastures can also be pursued without families being separated," she says. "With proper mentorship, an entrepreneurial option widens the opportunities for sustainable development and financial stability of every Filipino family."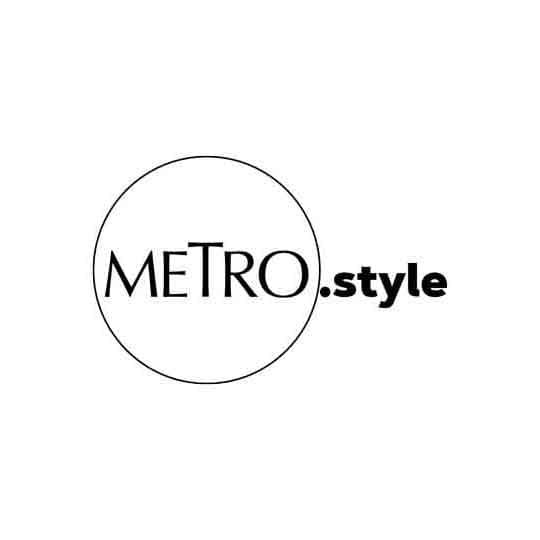 Jen Dingalan and Joey Concepcion mentoring some of the members of OFW Family Circle during Mentor Me on Wheels Roll out in SM Mall of Asia last December 2019. The event was dedicated for OFWs and their family members who aspire to have their own business.
Entrep herself
After 20 long years of hard work and separation, Jen's mother was convinced to invest in properties including a small convenience store back in Jala-Jala, Rizal.
Because of her new heart for business and advocacy, Jen has now also decided to become an entrepreneur herself. She has recently embarked on a business start-up with her partner to co-own a clothing brand that brings local ethnic weaves closer to every Filipino, the Daily Habi.
The Daily Habi was borne from their travels around the country. Jen and her partner have ventured to incorporate cultural weaves into daily, professional apparel at a comparably attainable price. Their prime clientele includes young professionals who want a piece of heritage in their day-to-day outfits. The business now expands to cater TV personalities, industry leaders, public officials, and more.
Moving forward
Jen has been selected as a Board Member representing the Young Entrepreneurs Sector of the United Nation's Youth Advisory Board. The board is composed of sectoral representatives who will be working closely with the UN on policy issues related to the Filipino youth.
She also recently joined UN Women Philippines as a consultant to Women's Empowerment Principles (WEPs) program. The WEPs guide companies to advance gender equality and women's empowerment in the workplace, marketplace and community, and help raise companies' understanding on how they can make transformational change.
"I consider this pandemic as an opportunity to ignite the Filipino entrepreneurial spirit," Jen says. "Supporting aspiring entrepreneurs and MSMEs is key to advance inclusive growth in the country. Together, we can shape a bright future through collaboration, innovation, and gender equality."
While there are plans laid down in the following quarters, uncertainties remain for the future of MSMEs. The rise of the economy is now dependent to the 99.5% business establishments that struggle to pivot. With heavy pressure to bounce back, MSMEs need to be supported now more than ever; whether in the front lines, or behind ring lights.