Beauty in Adversity: How Ever Bilena Overcame the Challenges of COVID-19 With Compassion
To deal with the pandemic, Ever Bilena innovates and resolves to change the mindset on livelihood, for the benefit of their employees
What does it take for a business to thrive under the direst of circumstances? It takes vision and leadership, obviously, but with what we discovered with pioneering beauty retailer Ever Bilena, what's most important is compassion. Their care for their employees and partners have paved the way for them to innovate in dealing with the situation brought about by COVID-19 through their Hello Glow Package.
Like most business owners, the enhanced community quarantine (ECQ) and general community quarantine (GCQ) were challenging for Ever Bilena. For retail, discoverability through malls and stores is a major source of revenue. "There was a drop in sales. Revenue is what brings food to the table for our company, and what enables us to support our huge overhead of staff," explains girlboss Denice Sy-Munez, Ever Bilena's Sales and Marketing head. "With less foot traffic in beauty destinations, and less demand for colour cosmetics products, our core brands and category are suffering," she adds.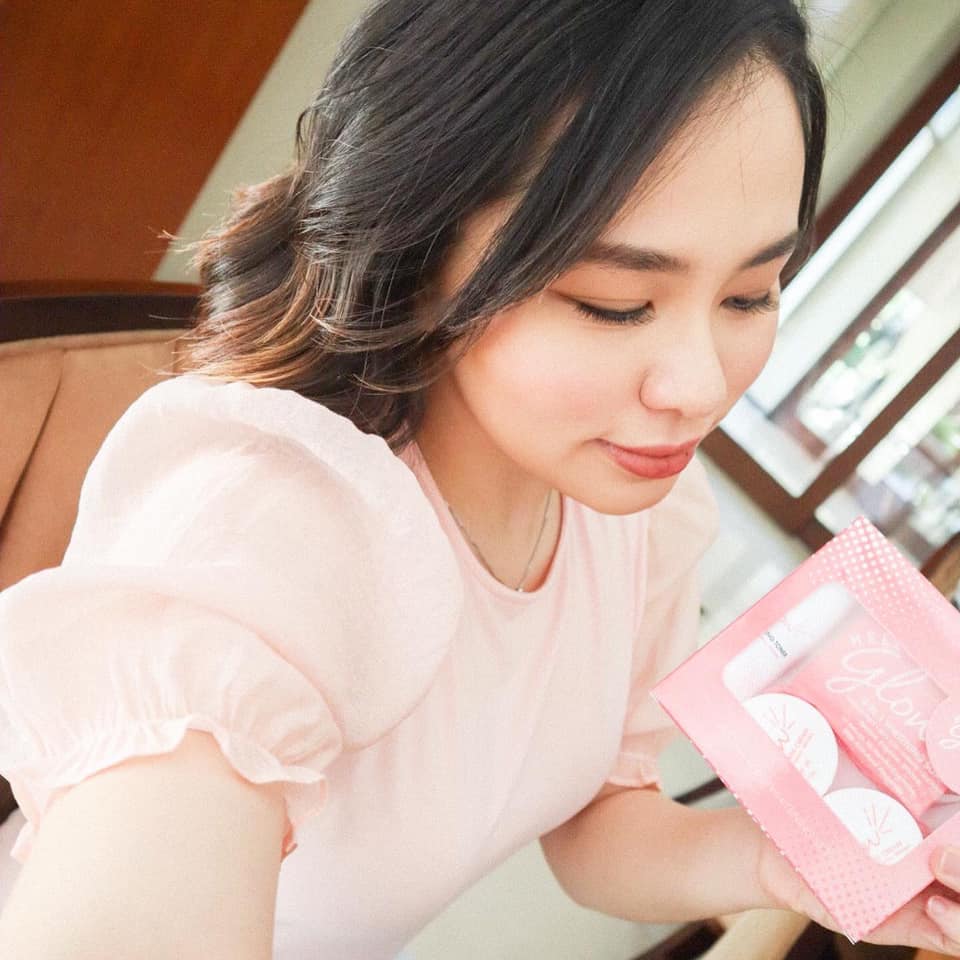 Denice Sy-Munez with Hello Glow Package
Work From Home Quarantine
In the beginning of the quarantine last March 17, key personnel were working from home, while a few warehouse and logistics staff reported to the office several times a week to serve orders for essential products.
These products cater to Direct Sales channels and other supermarket outlets, with a range of items from housecleaning (Blustar detergent, Blustar dishwashing liquid, Blustar Toiletbowl Cleaner), personal hygiene needs (Blackwater Shampoo, Blackwater Toothpaste, Blackwater Deo Soap, Blackwater Deo Spray), and skin care items (like Hello Glow).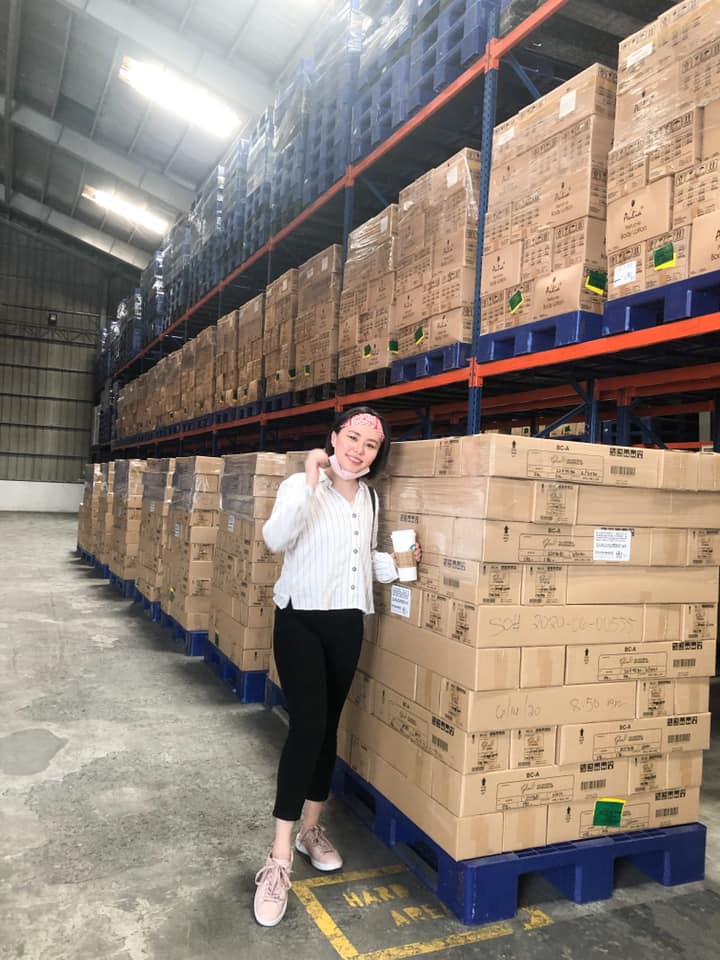 Slowly, they inched their way to normalcy, and beginning May 11, they started deploying a skeletal workforce at the head office. This is for their essential trade partners such as Mercury Drug, Watsons, SM Supermarkets, Puregold, and Robinsons Supermarkets, especially to refill their soaps and other skincare products.
"Whereas we usually have about 400 to 500 active staff on duty at the head office, we had 90 to 100 staff come in every other day that week," she shares. The biggest hindrance? The lack of public transportation for their Beauty Consultants and Merchandisers.
Hello Glow Phenomenon
Yet despite these challenges, the company pushed forward to protect its staff from the effects of the lockdown. As far as April, the patriarch and founder of Ever Bilena, Dioceldo Sy, who is also Denice's father, announced in April that he will extend full salaries to all employees regardless of whether they went to work or not. This was despite the tight cash flow due to the sudden dip in retail sales.
His generosity was repeated. "When the third wave of ECQ was announced, my dad took it upon himself to bear the burden of providing for their staff. He had two options—to extend fixed cash aid to help everyone get by. As a reasonable amount, they thought of giving the equivalent of the Department of Labor and Employment COVID-19 Adjustment Measures Program (DOLE CAMP) of P5,000. Or to truly find a solution, albeit temporary, that can give more.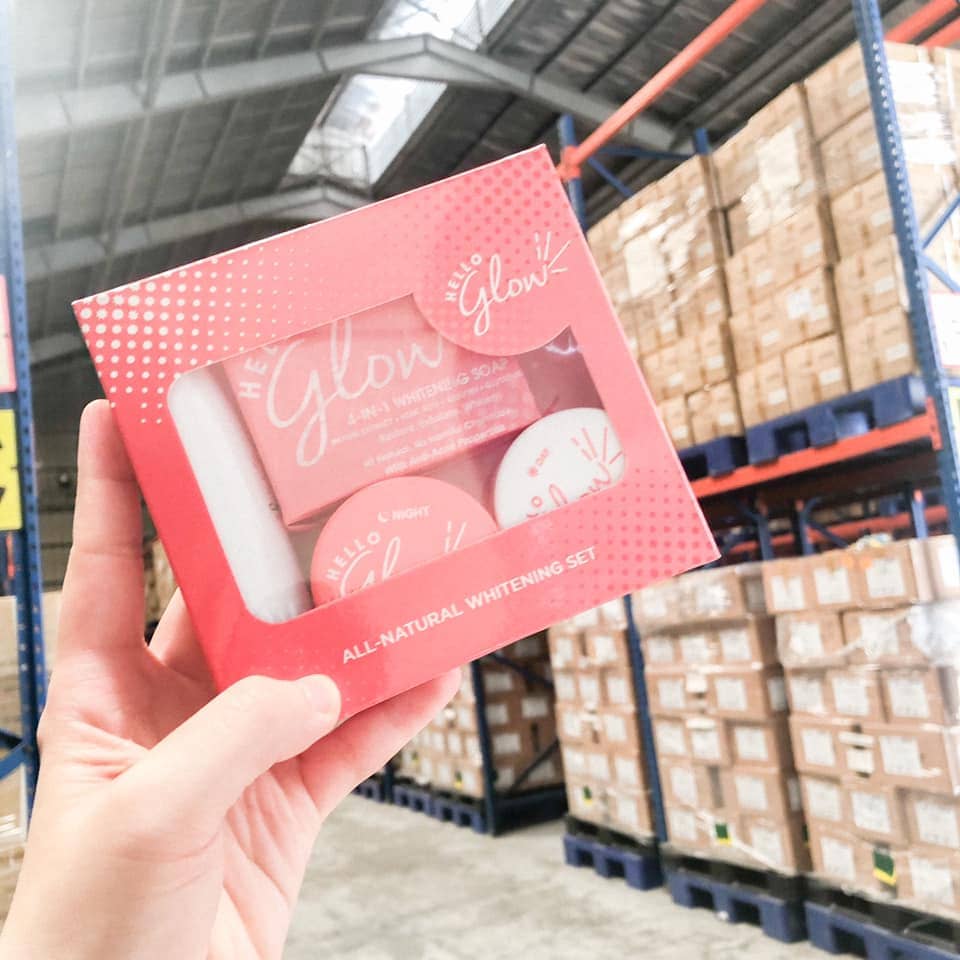 Hello Glow package
"When we discussed possible efforts to help employees cope, both my dad and my Uncle Silliman [Ever Bilena COO], asked: "How far can P5,000 bring them?"
Give a man a fish, and you feed him for a day; teach a man to fish, and you feed him for a lifetime.
Which was the perfect opportunity to reinforce their new selling methods. They provided their personnel free "pangkabuhayan" or start-up capital through their Hello Glow Livelihood package, which allowed their staff to participate in direct-selling initiatives under this product line.
Pangkabuhayan package
Launched in February this year, Hello Glow was a brand created for their direct-selling market. It had a lot of potential, with its ability to grow very quickly. When asked in May, Denice shared how quickly their pioneer product, Hello Glow All-Natural Whitening Skin Set, changed the lives of some of their sellers. For instance, a distributor who sold 200 sets a month soon sold 2,000 sets weekly!
"There were also multiple resellers who started with P5,000 seed money package, that they were able to keep reinvesting into Hello Glow until they were elevated into distributor-level packages. Throughout ECQ, Hello Glow was actually the top SKU that had regular re-orders and pickups from our warehouse," she says.
More than providing for livelihood, they cultivated a sense of achievement for their staff. "We saw how Hello Glow was able to improve the household income of our growing community of resellers in such a short amount of time. Some dealers would tell me, "Ma'am iba yung nakatikim ng benta. Kaya pala namin! Di naming akalain, nagtuloy-tuloy na!"
This mindset then led to their conceptualization of the Hello Glow livelihood package that help their staff create their own small businesses, and not be reliant on "hand outs." They can generate income by actually working and selling. "Once they feel the rush and the sense of fulfillment from a successful sale, they will experience practical entrepreneurial lessons that may help them become self-sufficient," says Denise.
This is even more relevant, as even if the quarantine gets lifted, there will still be strict guidelines on limiting the workforce. "We hope the Hello Glow package will help alleviate the limited work hours we are able to let them render until the economy is back in shape. I believe this move may push some employees to eventually become full-time online resellers. While this initiative may cause us to lose an employee to entrepreneurship, we would have opened up doors to provide employment for another Filipino."
Just this June, as the company transitioned from direct selling for Hello Glow to their online platform, the sales grew by leaps and bounds—with 300,000 Hello Glow kits through their resellers. This all proves that their business model was sound and replicable, a fine achievement for a local pioneer in the beauty industry.